In the small village of Efail Isaf in south Wales, neighbours have raided their cupboards to leave a tin or two of food on their doorsteps. Some put Easter eggs outside, others packets of pasta, baked beans or UHT milk. The goal was simple: donate, do your bit, and help struggling food banks.
The 'leave a tin on your doorstep' campaign was the brainchild of Emma Shepherd, a 44-year-old charity worker and mum-of-three. She asked people to leave food bank essentials out if they could spare them, for a team of volunteers to then collect and donate.
Shepherd was inspired by a community in north Wales that had done the same. And, knowing food banks would be struggling to access donations right now, she thought it was a great way to do her bit. "Personally I felt a bit useless and wanted to do something to help," she tells HuffPost UK. "I thought using the doorstep idea is a no-brainer because it's so simple."
Within a matter of days, hundreds of tins and other non-perishables were stacked up across the village.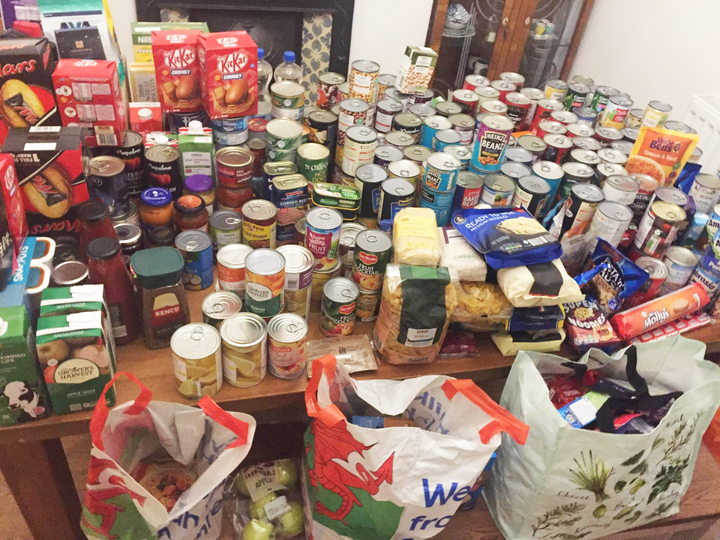 Shepherd orchestrated the idea by posting on her village Facebook group to let people know they'd be doing a collection on the Sunday evening.
The village has a Covid-19 response team of volunteers assembled to help with shopping for vulnerable people, but they haven't had many requests yet. So she suggested they get involved with the doorstep tin campaign instead.
But the mum never imagined there would be such a huge response. "The night before I had a recurring dream about tins of food," she says, laughing. "I was really worried people would think it was a silly idea."
That Sunday, when she got back from her daily exercise outing with her kids, she noticed there were already lots of tins on people's walls. "It was really exciting. I didn't expect that many," she says.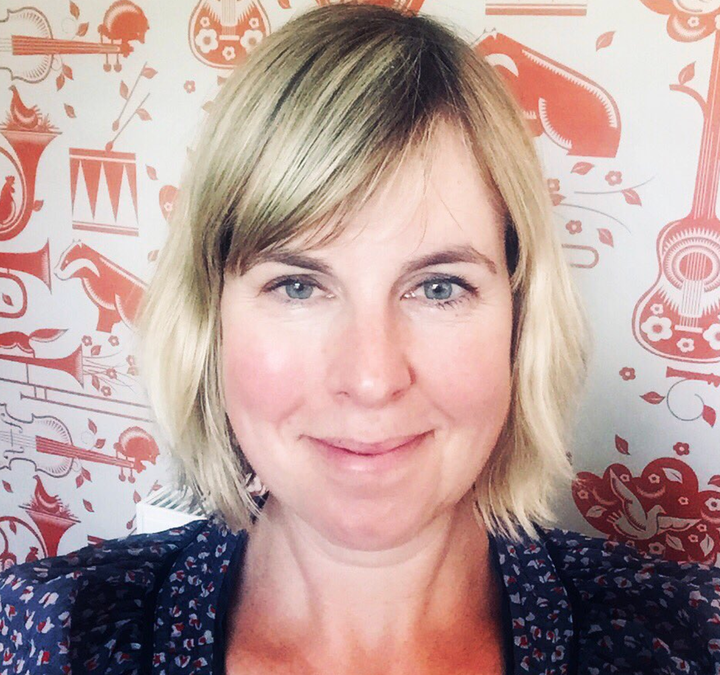 Hundreds of donations flooded in. Soon after, an army of volunteers donning rubber gloves and carrier bags came along to collect them. They were each assigned to a specific road, working diligently to pick up every last can and box.
Shepherd acknowledged the safety precautions they had to take, adding: "Most of us wore gloves when we went out to collect. Then I bagged it all up and it's been untouched since Sunday."
Everything was dropped off at Shepherd's house, and the mum estimates she has around 800 items ready to go. She'll be taking them to her local food bank on 8 April.
Working as a communications officer for charity Building Communities Trust (BCT), Shepherd is no stranger to the incredible things can happen when people pull together. She says the community spirit in response to the coronavirus, not just in her village but across the UK, has been "amazing".
Will she be doing the doorstep campaign again? "Yes, I think so," she says.