And while they had the perfect excuse of being a little bleary-eyed, having celebrated another victory at the National Television Awards the night before, Schofe has now admitted that he thinks the stunt "crossed the line".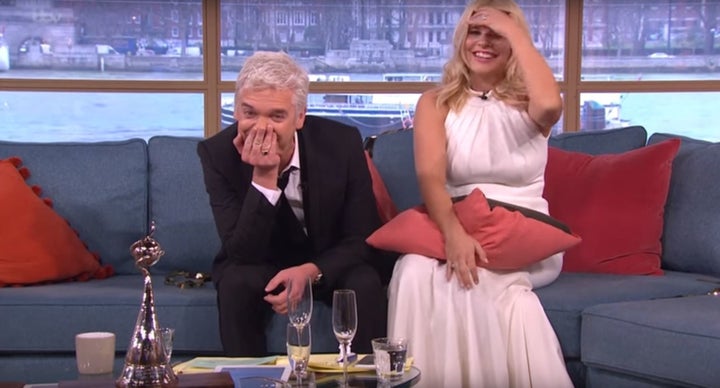 The clip of the pair's antics, which saw them turn up for work wearing the same clothes as the night before, has clocked up over two million views on YouTube, with the story also being picked up overseas.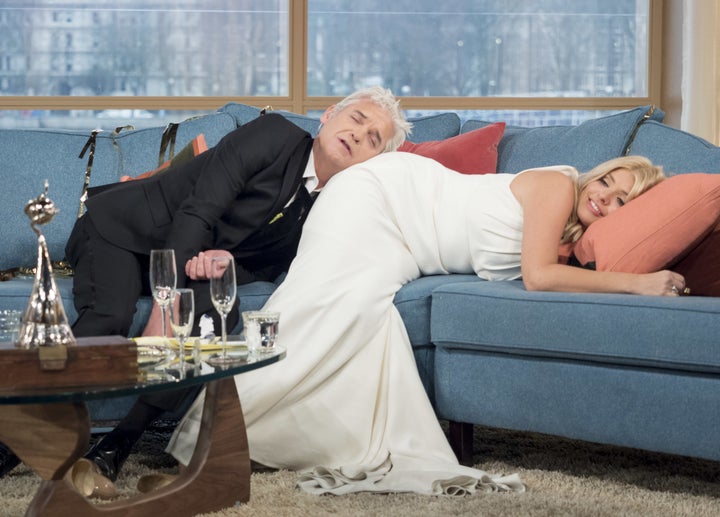 Phillip previously revealed that Holly had encouraged him to stay out on the night of the NTAs, and was actually on his way home when he had a call from his co-presenter begging him to stay out.
Speaking on 'Alan Carr: Chatty Man', he said: "There is always one of us that is quite sensible and so I was on my way home and I got a voicemail from Holly. It was like a Martin Luther King voicemail.
"She said, 'Don't be that man. Don't be that man that goes home. Don't be that man that's professional. Don't be the man that missed the fun. Come out and play!' I said to my wife 'We are going out', and that's when it started."
He added: "The pictures you saw in the papers were taken about four minutes before we went live, and I said to Holly, 'What the hell are we doing? We shouldn't be doing this!' It was chaos."
'This Morning' airs weekdays at 10.30am on ITV.
Tap the picture below to launch slideshow...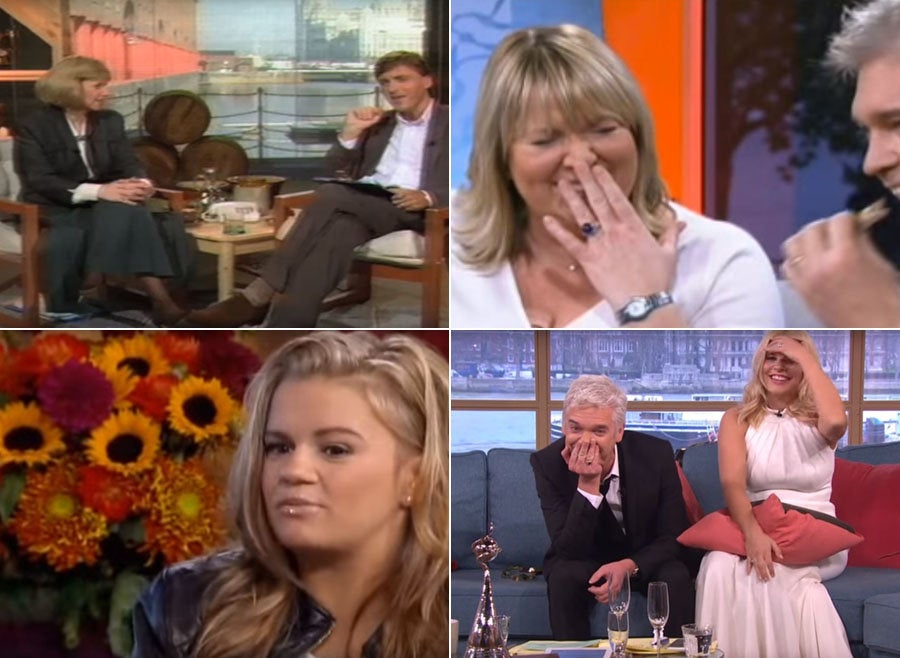 This Morning's Most Memorable Moments
Related