Thomas Cook customers who had booked holidays with the now-collapsed tour operator can now apply for a refund online.
The application form and process, which is being run by the Civil Aviation Authority (CAA) is expected to be used by around 800,000 people who had trips planned with the firm in the next couple of months.
You may be entitled to make a claim if you had an ATOL protected booking.
This could be for a full refund for forward bookings or costs incurred completing your holiday if you travelled from the UK after 23 September.
Customers should expect any successful refunds to be processed in around 60 days, says the CAA.
Thomas Cook collapsed in September after failing to secure £200m in funding to prevent it from folding – leaving 150,000 UK holidaymakers stranded abroad.
The company had been in talks with stakeholders, including leading shareholder Chinese firm Fosun, but went into administration after they failed to reach a deal.
Boris Johnson revealed Thomas Cook appealed for £150m of public money in order to save it from collapse, but was refused. The collapse could impact 22,000 staff around the world, including 9,000 in the UK.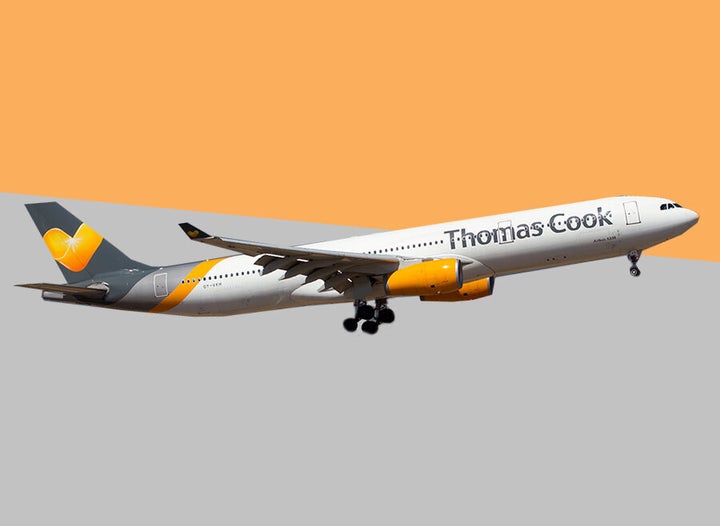 What does this mean if you're currently on a Thomas Cook holiday?
The CAA repatriation scheme has now ended – it will no longer provide return flights to the UK. Now passengers have to make their own travel arrangements.
If you are still abroad on a Thomas Cook holiday, you can call ATOL on on +44 (0) 333 103 6350 for advice.
What if you've got a Thomas Cook holiday booked in the future?
All holidays and flights provided by Thomas Cook operators are now cancelled and will not be operating.
And if you choose to book a new flight with another airline out of the UK, you will not be eligible for a repatriation flight.
Can I get my money back?
Only the lead passenger on the booking – the first person named on the booking confirmation - can make a refund claim.
If you made a payment for a flight or flight-inclusive holiday, you should have received an ATOL Certificate containing the name and ATOL number of the ATOL holder your booking is with.
Thomas Cook owned and operated a number of different travel companies. The ATOL numbers for these were:
Thomas Cook Retail Ltd - ATOL 0020

Thomas Cook Tour Operations Ltd - ATOL 1179

TCCT Retail Ltd - ATOL 10585

Future Travel Ltd, trading as Freedom Personal Travel Advisors - ATOL 5704

Freedom Travel - ATOL 6042
Are there any exceptions for refunds?
The CAA says you cannot claim a refund through ATOL if it meets any of the following criteria:
Your holiday is ATOL protected by Freedom Travel Group, ATOL 6042. Hays Travel Group has been appointed by ATOL to take over all ATOL protected bookings from Freedom Travel Group. This means your travel agent will contact you directly to organise a replacement holiday or provide advice on how to claim your refund. Your booking documents or ATOL certificate should confirm whether you are protected by Freedom Travel Group.

Your holiday is ATOL protected by another travel company. Thomas Cook's travel agencies sold holidays organised by other travel companies, as well as its own package holidays. Make sure to check which tour operator you are booked with and direct all enquiries to them. Your booking documents and ATOL certificate will confirm the tour operator you are booked with and you should contact that company regarding your booking.

Your booking is not ATOL protected. Accommodation-only bookings, holidays without a flight, most flight-only bookings and any other payments unrelated to an ATOL protected package will not be ATOL protected. Please check your booking documents for confirmation of ATOL protection. If you are ATOL protected, you will have been sent an ATOL certificate or a link to download one.
Useful phone numbers
ABTA: 020 3117 0599

Thomas Cook customer service: 01733 224 330

Citizens Advice: 08454 040506