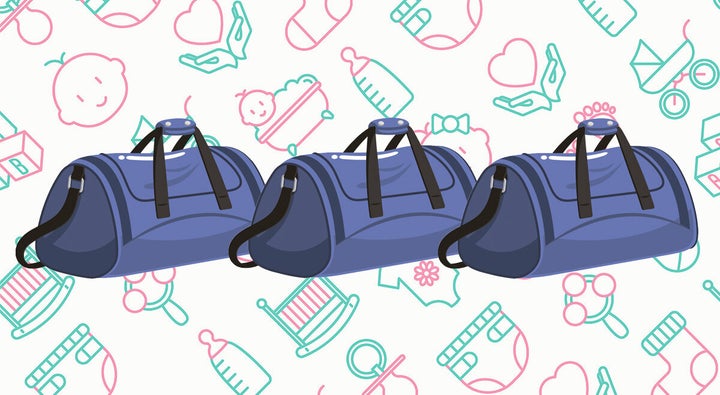 When you're nearing your due date, you've got enough going on – such as the imminent arrival of a tiny human – without having to spend time fretting over what's going in your hospital bag.
To make things easier, we spoke to mums about what they packed, what they actually used and the essentials they would recommend future mums-to-be.
"If you're breastfeeding, you will never know hunger like it."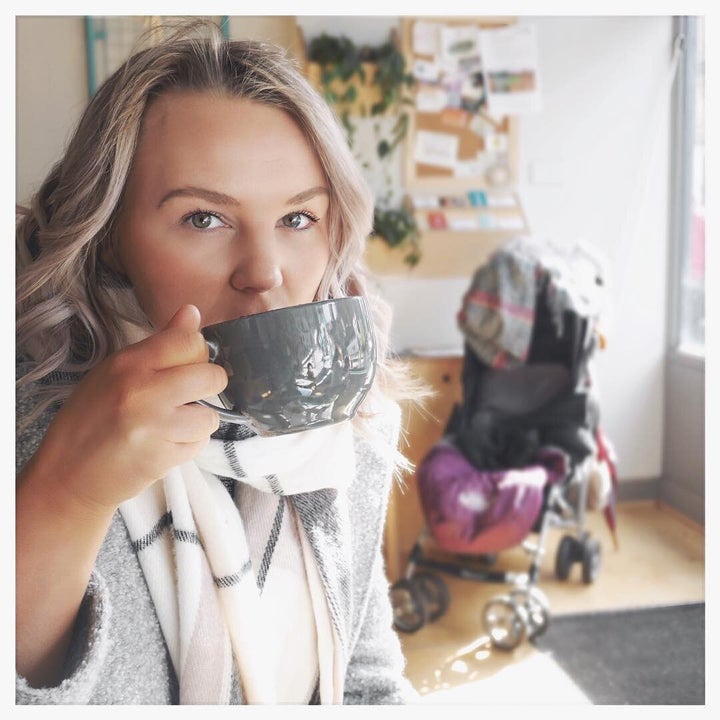 Gail Buckie, a 33-year old blogger from Edinburgh and mum of two.
Speaking of nipple cream, Gail says it's also one of the most useful things she packed included Lansinoh Nipple Cream. "This will save your poor nipples in the first few hours of breastfeeding while you get the hang of it. I swear this was the only thing that stopped my nipple falling off whilst I mastered 'the latch'."
Just like some of the other mums, the dry atmosphere in the hospital left Gail with dry lips. "I swear by Carmen Daily Care Lip Balm - the dry atmosphere in the hospital really dried me out and the long labour, having this saved me from constantly licking my lips," she explains.
Going onto explain how you may get hungry, Gail also packed snacks. "If your breastfeeding, you will never know hunger like it and having the comfort of your favourite snack during your stay will make it all more enjoyable."
When she had her second baby, Gail tells HuffPost she didn't bring as much the second time round. "I took the basics and some home comforts - my husband brought anything I may have needed. I also brought plenty of pjs, leggings and an oversized hoodie so I could walk around and not feel self-conscious."
Gails top tip? "Don't over think it - remember if you need anything topped up you will have plenty of visitors that will be happy to bring them in."
"I was convinced I was going to have this amazing zen-like water birth but my baby had another ideas."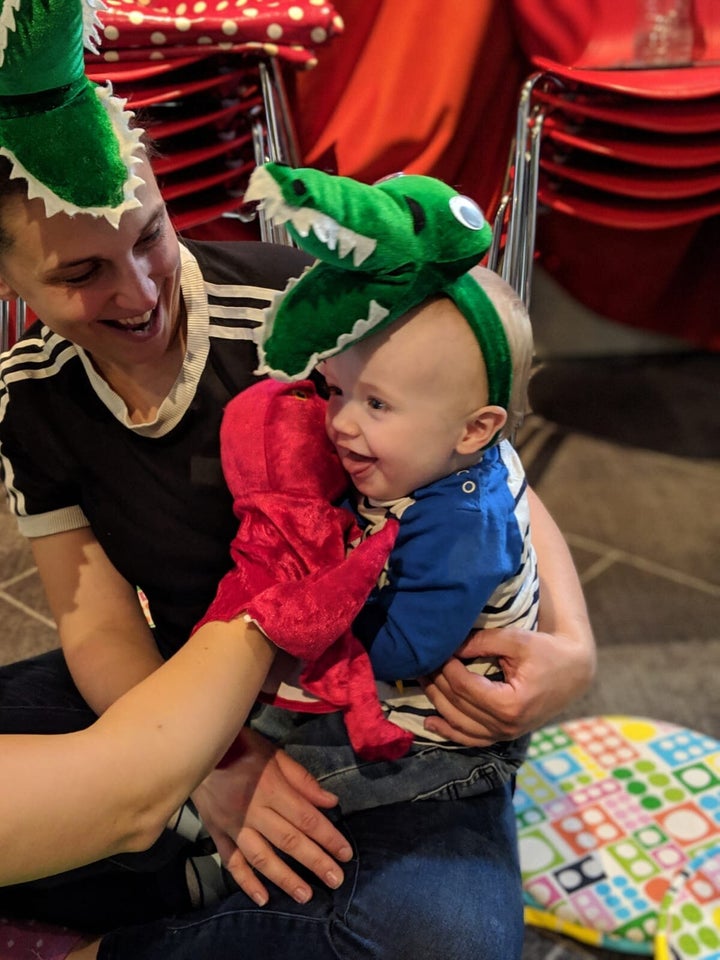 Nicola McLoughlin, a 35 year old teacher from Tottenham, North London and mum to one.
"So having done hypnobirthing, active labour and ante-natal yoga I had my heart set on a water birth in the birth centre of my local hospital. Most of the stuff I packed (maternity swimwear, Pilates ball, aromatherapy sprays, hypnobirthing mp3, tens machine etc...) I didn't end up using and went for all of the drugs instead", Nicola tells HuffPost.
One of the essentials she packed were really big knickers. "I had an emergency C section and my mum had given me a pack of cotton M&S knickers a size too big and they were perfect for going over my scar and holding in maternity pads!"
A tube of lip balm came in especially handy for Nicola during her hospital stay. "My second essential would be Elizabeth Arden's Eight Hour Cream. It might seem a bit of an odd choice but as my son was in NICU we had an extended stay in hospital, my hands and lips were so dry and cracked it was a god send. It was also nice to have something that felt luxurious in amongst all the crap too." Nicola also brought a button up nightie. "It gave easy access for breastfeeding and skin to skin, and was also nice and comfy too."
Her main advice would be don't stress if things don't go to plan. The Midwife's and doctors know what they are doing and have delivered thousands of babies. I was convinced I was going to have this amazing zen-like waterbirth but baby had another ideas and so I had an induction and an epidural (which was bloody amazing) and a caesarean followed by a stay in NICU for my son. My son and I still have an amazing bond and he was worth every minute of it."
She also adds, "Anything you don't have someone can bring for you, and once your baby has arrived you won't actually care or even remember what's in the bag anyway so just focus on the essentials. My midwife pretty much laughed at all the crap we had come with and my other half had to carry it up a steep hill. Having an excel spreadsheet might help you feel better beforehand but it won't in the long run..."
"With my second child I packed less."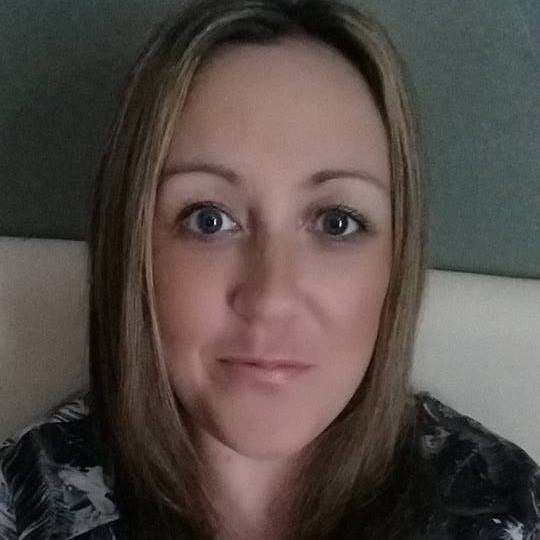 Rachel Dove, a 37-year old teacher, author and mum of two from Wakefield, West Yorkshire.
Rachel says packing for her first and second baby was completely different. First time round she took lots of stuff she didn't end up using – four outfits for the baby, massage oil, birthing music and a birthing ball (the hospital already had one pumped up and waiting).
"With my second child I packed less, and took with me the things that would be a comfort to me, my husband and my new baby," she says. This included: healthy snacks, bottles of water, a jug (for peeing after birth – ouch!), a pack of cards, books, magazines and a camera.
"The best thing I brought was a portable fan like this one on Ebay. The labour wards can get very hot indeed, and it's very uncomfortable. I didn't have one for my first labour and really suffered," she says.
The one item she did splurge on was a changing bag from BabyMel. "They are with you a long time and essentially replace your handbag for a while," she jokes.
"In the end I just wanted my birthing partner with me, and my baby delivered safely," she says. "Both babies went home in one outfit, not four and didn't care what accessories they had."
"I had packed my bags to go to the local birthing centre but I ended up giving birth at home."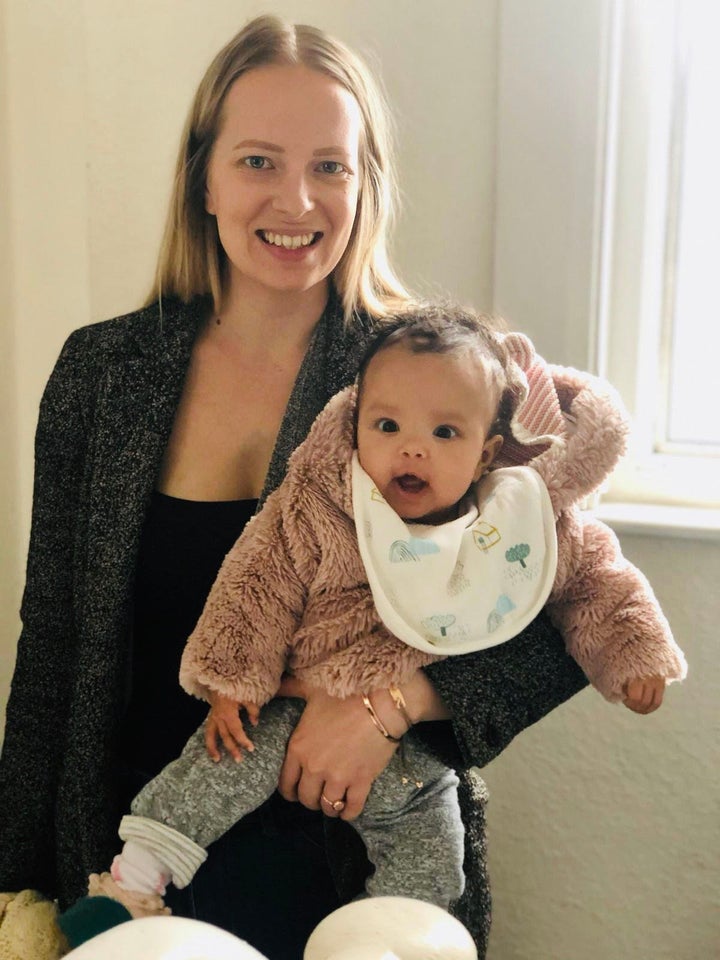 Iris Cohen, a 29-year old designer from London and mum of one.
"We were going to go to our local birth centre and I had packed my bags for that scenario but I ended up giving birth at home," she reveals, adding that despite being at home she still found having a packed bag useful.
As well as a carseat waiting by the front door, she packed lots in her bag that she found useful, including a swaddle from Aden Anais, bamboo breast pads, an outfit that would fit a newborn and another outfit that would fit a 0-3 month old (just in case).
She made a lot of homemade goods that went in the bag too – including a mix of herbs for a postpartum bath (which she was able to use straight away after her home birth) and her own nipple balm. If you don't want to make your own nipple balm, she recommends the Kit & Kin Breast Balm.
"You would not believe how much time we spent deciding on the bag's contents."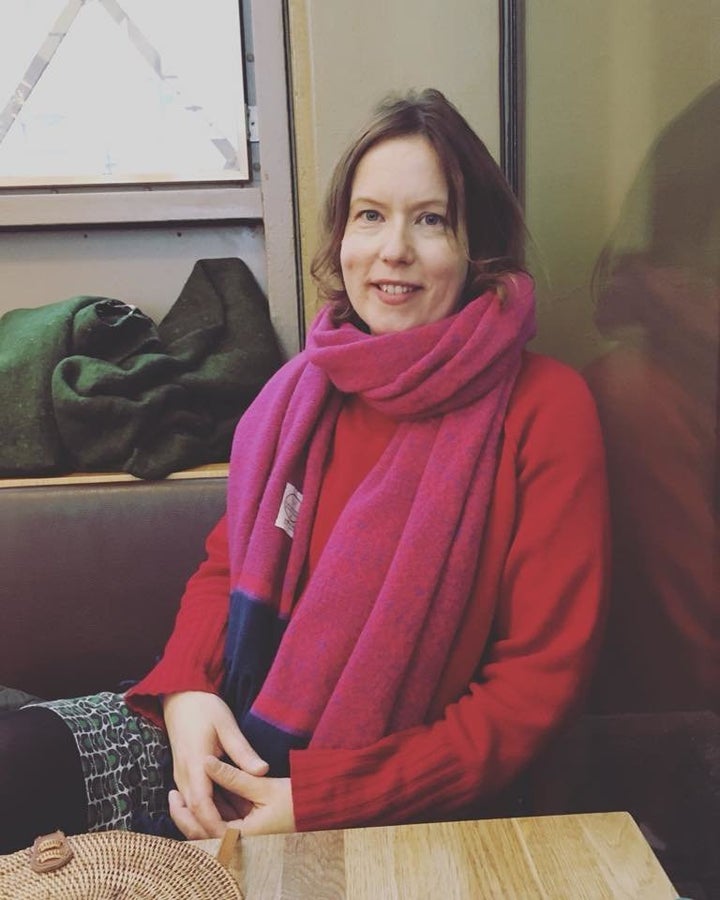 Laura Parsons, a 40 year-old teacher and mum of one from London.
Laura gave birth in May 2018 and says there was a lot of discussion about what to put in the hospital bag. "You would not believe how much time we spent deciding on the bag's contents," she tells HuffPost.
"I was in hospital for five days and it was the most exhausting five days of my life, it was a marathon," she says. Needless to say it might be worth packing a few extra bits in case your stay is longer than expected, but remember: your partner or a friend can always nip home to get extra supplies if need be.
We all work hard to earn our money – so it shouldn't feel like hard work to spend it well. At HuffPost Finds we'll help you find the best stuff that deserves your cash, from the ultimate lipstick to a durable iron to replace the one that broke (RIP). All our choices are completely independent but we may earn a small commission if you click a link and make a purchase.