Three sisters revealed they were all pregnant at the same time by sharing their three baby scans in one epic photo.
Sondrup's sister Kayla soon followed suit and shared another snap of the three sisters laughing at the camera.
"Happy #bumpday I mean hump day!" she captioned the shot.
The sisters' friends were envious of how "fun" it would be to be pregnant alongside their siblings.
"OMG how fun," one person wrote on Sondrup's photo. "I wish I had this with my sister."
Another wrote: "Wow you guys are going to have the best time. How fun! Congratulations to all three of you."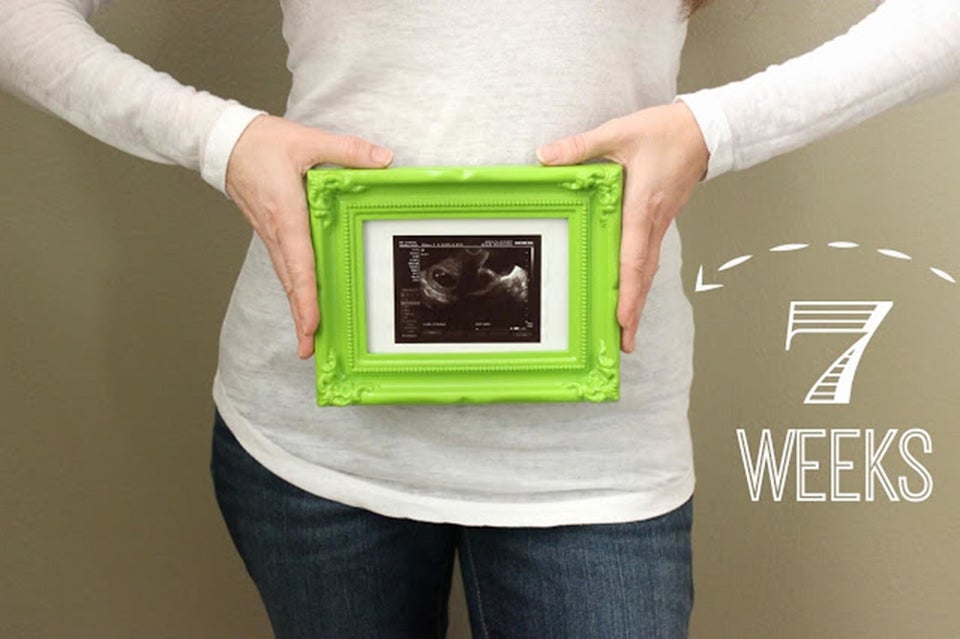 How big is your baby today? Mum's sweet pregnancy documentation