Orangutans are among humans' closest relatives, sharing up to 97 per cent of our genes. Now we have something else in common too: online dating.
Zoologists are blazing a trail for the great ape dating scene by launching a so-called "Tinder for orangutans" at the Apenheul primate park in the Netherlands.
The four year service has been designed to find a partner for Samboja, an 11-year-old female, as part of an international breeding programme.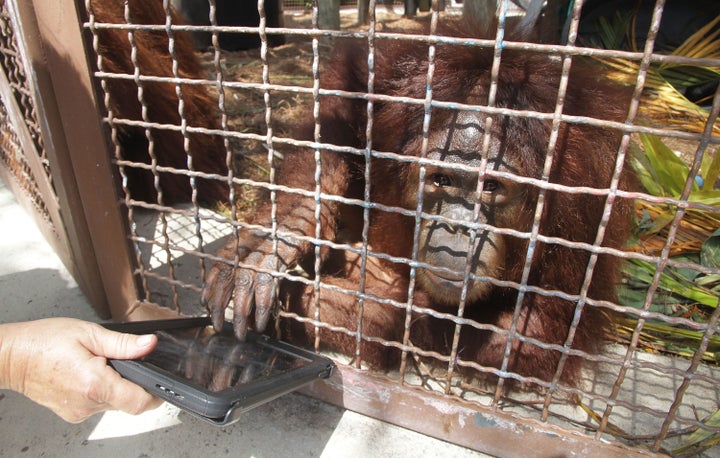 Scientists hope Samboja will show a preference for a particular mate when she's presented with a selection on a touchscreen tablet.
With male orangutans flown across the world to meet potential mates, the zoologists are also hopeful the system will boost the chance of reproduction.
But it's also serving as a part of an experiment into the role of emotions in animal relationships, and whether appearance itself is enough for attraction, the Guardian reported.
According to Dutch News, the park's resident biologist Thomas Bionda told Tubantia, a local newspaper, that emotion is hugely important from an evolutionary standpoint: "If an emotion is misinterpreted in nature it can well be fatal."
Related