Tinder has launched a new transgender-inclusive feature which allows users to add information about their gender identity.
Instead of being restricted by 'male' and 'female' labels, people can now use any term that best describes their gender identity.
So far, the move has been widely praised by the trans community.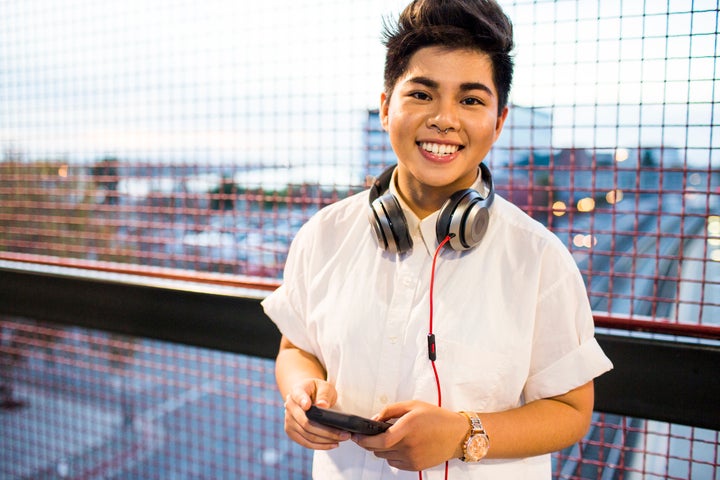 The new update means users can go into the settings screen and add any term that best describes their gender identity. They may also choose whether or not they want to display gender information on their profile.
"Our goal is to provide a product that gives our transgender and gender non-conforming users a better experience," said Tinder CEO Sean Rad.
"We're really excited about the update and believe it is the right step to take as a company to create more meaningful connections between all of our users. Everyone is welcome on Tinder."
The dating app teamed up with Nick Adams and Alex Schmider from GLAAD, as well as transgender advocate and consultant Andrea James, to release the update, which has rolled out in the US, UK and Canada.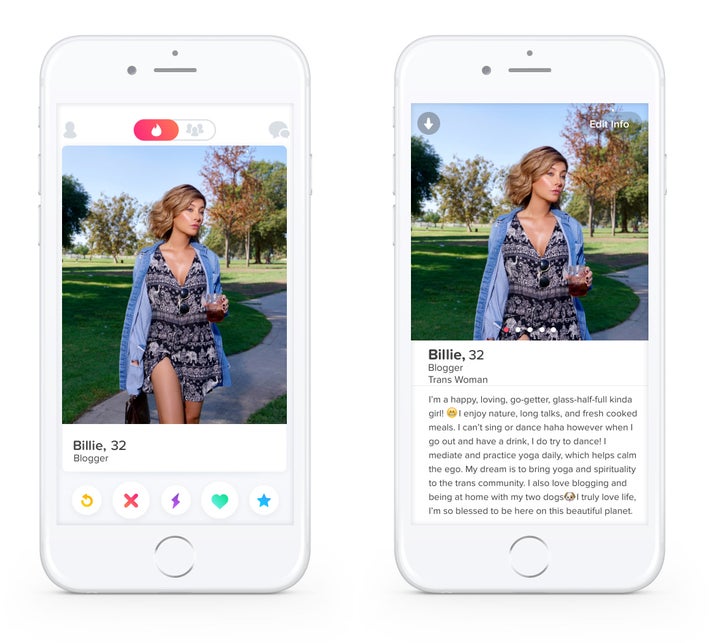 Nick Adams, director of GLAAD's Transgender Media Program, said: "It sends a strong message of acceptance when a platform like Tinder clearly tells its users that transgender people are welcome.
"Trans people who use Tinder are, like all other users, looking to form relationships and find the right match. Tinder's update allows trans users to be themselves on the platform, and makes it clear that Tinder is committed to inclusion.
"This update reflects a growing awareness that trans people are part of the fabric of everyday life, which in turn, accelerates acceptance for transgender and gender non-conforming people."
"In the current political climate it is not enough for companies, institutions and private individuals to say they are 'tolerant'," she told The Huffington Post UK,.
"We need to see more action like this, that let's people from diverse backgrounds know they are truly included.
"Social exclusion and stigma is a major cause of mental distress and suicide for LGBT+ people, so anything we can do to let young people know they are part of the fabric of society is a great step forward."
Lees also expressed concerns that people may abuse the gender search function.
"My only worry is that the search settings could be abused, with users specifically seeking out trans people in order to harass them," she said.
"But who knows? Maybe some Tinder users will get to meet people they would never usually have come across in their everyday lives. No pun intended."
Jake Graf, director and trans advocate, said that despite Tinder being "a little late to the party" with the new gender feature, "anything that makes the ever-challenging world of dating as a trans person even a little easier should be applauded".
"I just hope that it becomes a safe, positive and inclusive space for an already vulnerable section of the community," he added.