In an ironic twist, a traveling exhibition featuring artifacts from the Titanic has been forced to close due to water damage.
Titanic: The Artifact Exhibition had to temporarily shut down its show at Atlanta's Premier Exhibition Center after an unspecified water source unexpectedly interrupted the stately gathering. The show features hundreds of objects recovered from the Titanic, as well as historically accurate recreations of rooms aboard the ill-fated ship.
The Titanic, nicknamed "the unsinkable ship," collided with an iceberg on its maiden voyage and sank in the Atlantic Ocean in 1912.
Thankfully, unlike the ship for which it is named, the modern-day exhibition is open again. On Thursday, a box-office salesperson in Atlanta told The Huffington Post they'd been "closed for less than a day," and the water damage was "nothing serious."
Related
Before You Go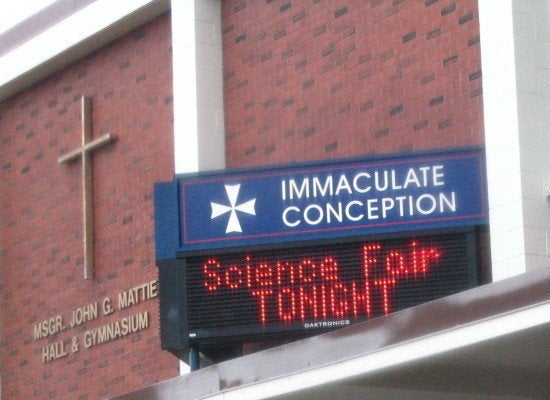 ironic signs