Article originally published 08/08/2016: due to a technical issue this article may have resurfaced for some readers, and the original publish date may not have been visible.
This will arguably be the best celebration of the Rio Olympic Games as Britain's Tom Daley and Dan Goodfellow clinched a bronze in the diving.
The Team GB pair had just performed their last dive when they had to wait - agonisingly - to find whether they had done enough to oust their German rivals from the final medal position in men's synchronised 10m platform.
When the good news broke they did what any right-thinking people would: hugged and pulled each other in to the water.
Here's their joy unconfined, in all its glory.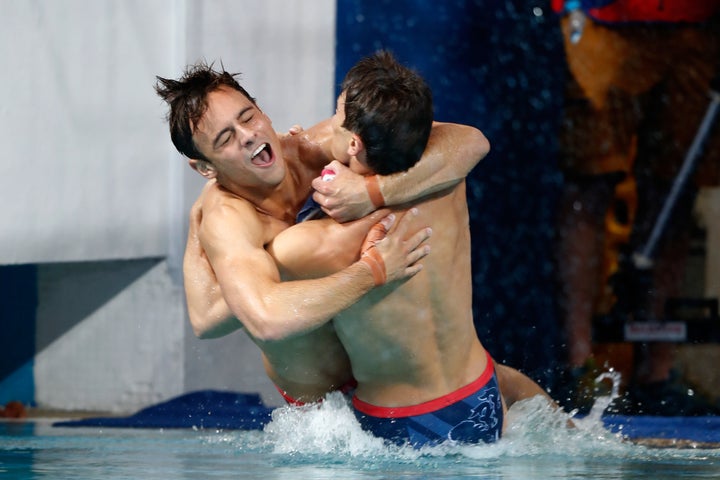 The British pair were diving last of the eight teams and there was a tense wait before the result was confirmed.
China's Chen Aisen and Lin Yue won gold with 496.98 points at Maria Lenk Aquatics Centre.
David Boudia and Steel Johnson of the United States took silver with 457.11 points, while Daley and Goodfellow finished with 444.45 points.
But the pictures suggest the real winners were in third place.
The tense wait ...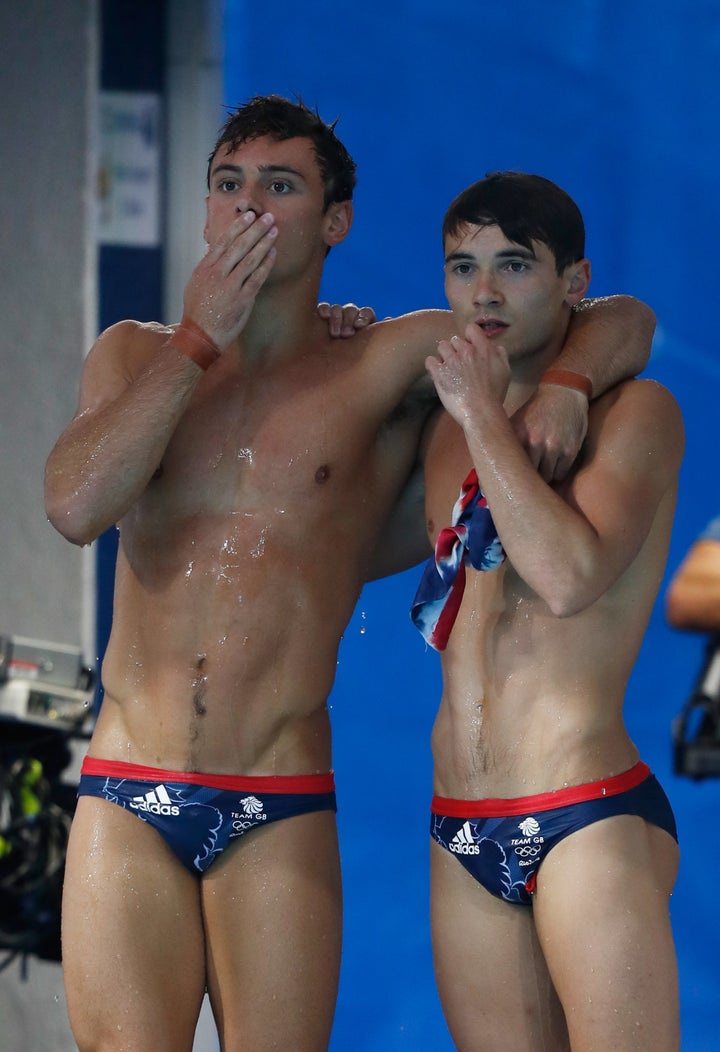 ... the realisation ...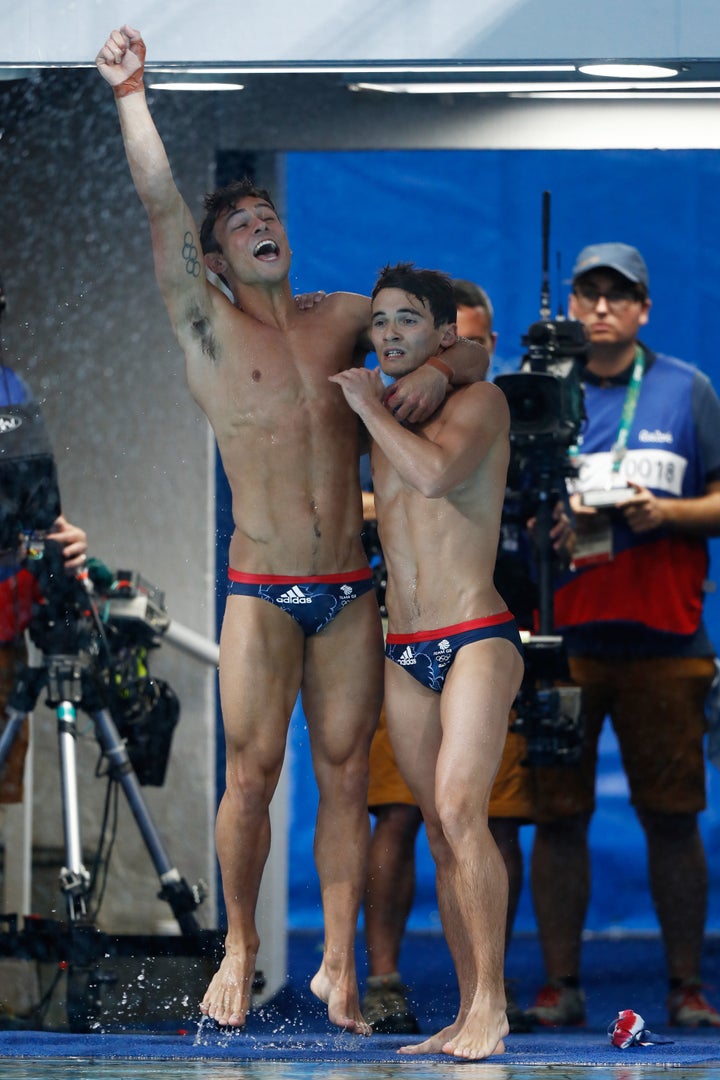 ... the ecstasy.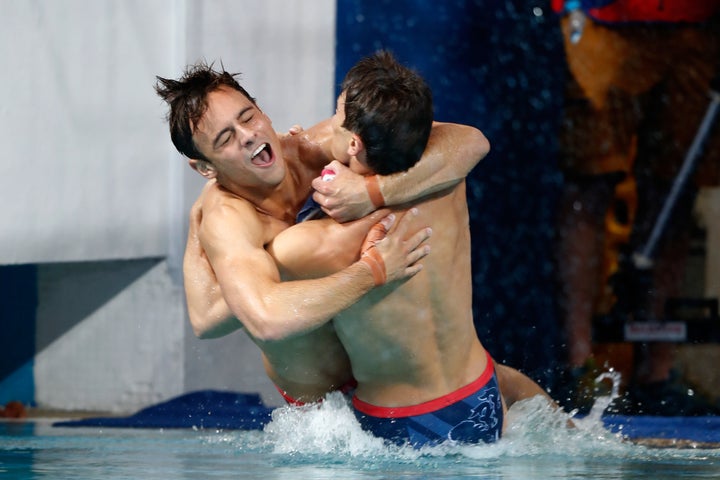 READ MORE: