CBeebies have announced that another Tom Hardy episode of 'Bedtime Stories' will air, in tribute to his dog Woody.
The episode was filmed before Woody's death in June and, as was always the case in Tom's previous Bedtime Stories, the dog will be by the actor's side in the clip.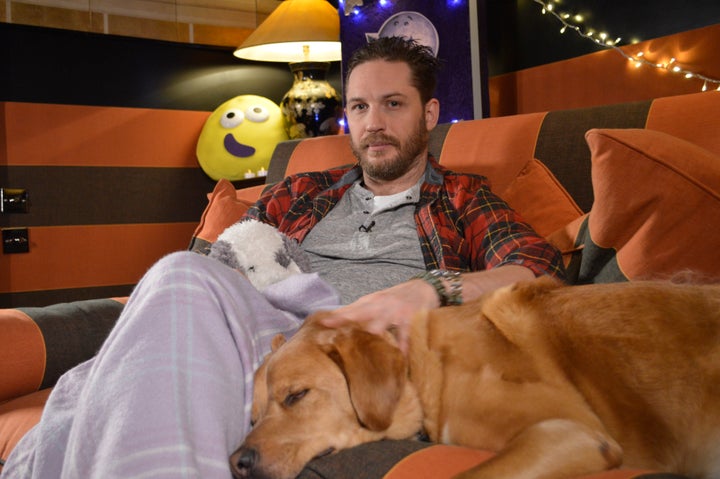 Fittingly, the story Tom reads is called 'Fleabag', and tells the tale of a young boy and his friendship with a scruffy dog.
A statement from CBeebies explains that Tom sees the story as a "fitting mark of respect to the memory of Woody", adding that it will air in honour of National Dog Day on Saturday 26 August.
"I don't normally speak out about family and friends but this is an unusual circumstance," he said.
"Woody affected so many people in his own right so with great respect to his autonomy and as a familiar friendly face to many of you, it is with great great sadness a heavy heart that I inform you that after a very hard and short 6 month battle with an aggressive polymyositis Woody passed away, two days ago. He was only age six.
"Woody was the bestest of journey companions we ever could dream of having. Our souls intertwined forever."
CBeebies' Bedtime Stories air every day at 6.50pm.