Tom Hardy has enjoyed a quirky hit with his period drama 'Taboo', but it seems neither he nor his writer Steven Knight are going to make the mistake of staying on the screen beyond their welcome.
"I can feel the three acts. The first was 'the escape'. The second will be 'the journey' and the third will be 'the arrival', and that'll be it. I don't think the story will be what viewers are expecting, but hopefully they'll enjoy it."
The second series, already commissioned, follows the story after James Delaney (Hardy) leaves London, but will remain as dark, and probably violent, as the first. Steven is emphatic that the violence isn't gratuitous but grounded in the reality of the era.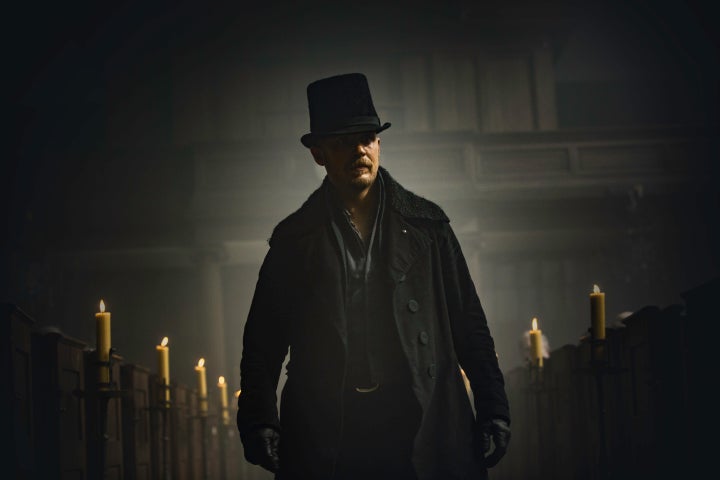 "It's not simple violence," he tells HuffPostUK. "It's dealing with a time when violence was much more acceptance, plus this kind of drama is about extreme situations, when people's behaviour is pushed beyond the borders of normal."
Having been approached by Tom Hardy and his father Chips to work on the show, Steven started writing the drama with his only brief "someone returns from Africa with a past". Tom Hardy has earned praise for his portrayal of James Delaney, a mysterious traveller who returns to London to discover he's come into land through his father's will. This asset brings him into conflict with the East India Company, a behemoth of industry in 1814, when the story is set, although Steven points out how topical the conflicts remain:
"The Company comforted themselves it was spreading Christianity and saving souls. I don't want to be political, but people can decide for themselves what's good, what's bad."
As with 'Peaky Blinders', Steven Knight roots 'Taboo' in the reality of the period he's working in, he calls it "deconstructing the chaos", although he agrees some characters are almost too fantastical to be believed.
"Take Edgar Dumbarton, played by Michael Kelly," he says. "He's a surgeon, a spy AND a researcher in how to dye cotton. You wouldn't believe that person if he appeared in a script, and yet he was very real.
"You have to work really hard to make history boring. There was always lots going on, with structures failing, being rebuilt. History has always been taught in terms of kings and queens, and actually the real drama is at the far less stable points in society. That's where I find my stories."
Taboo is out now on Blu-ray, DVD and digital download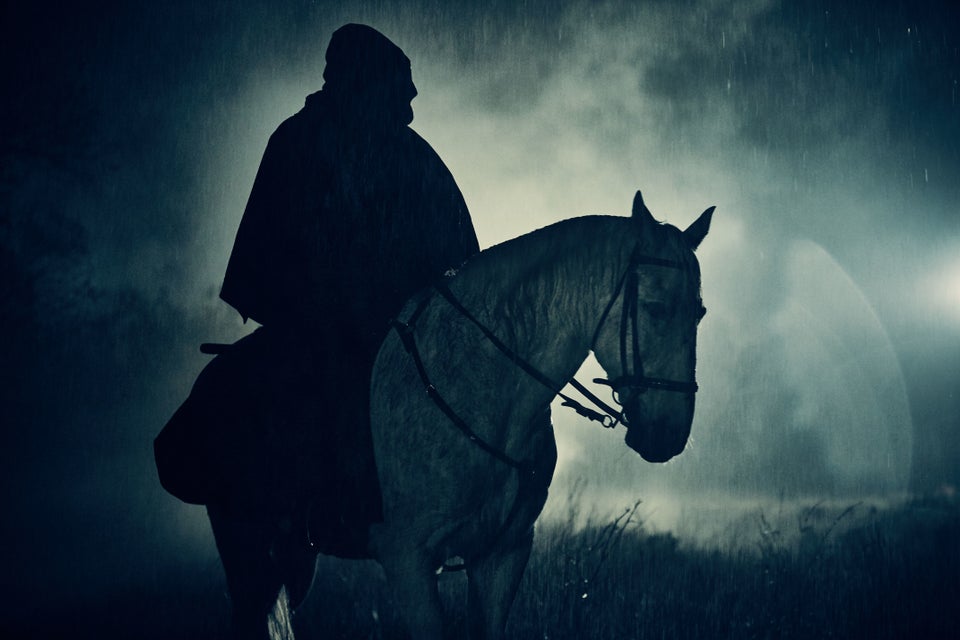 BBC Series 'Taboo'