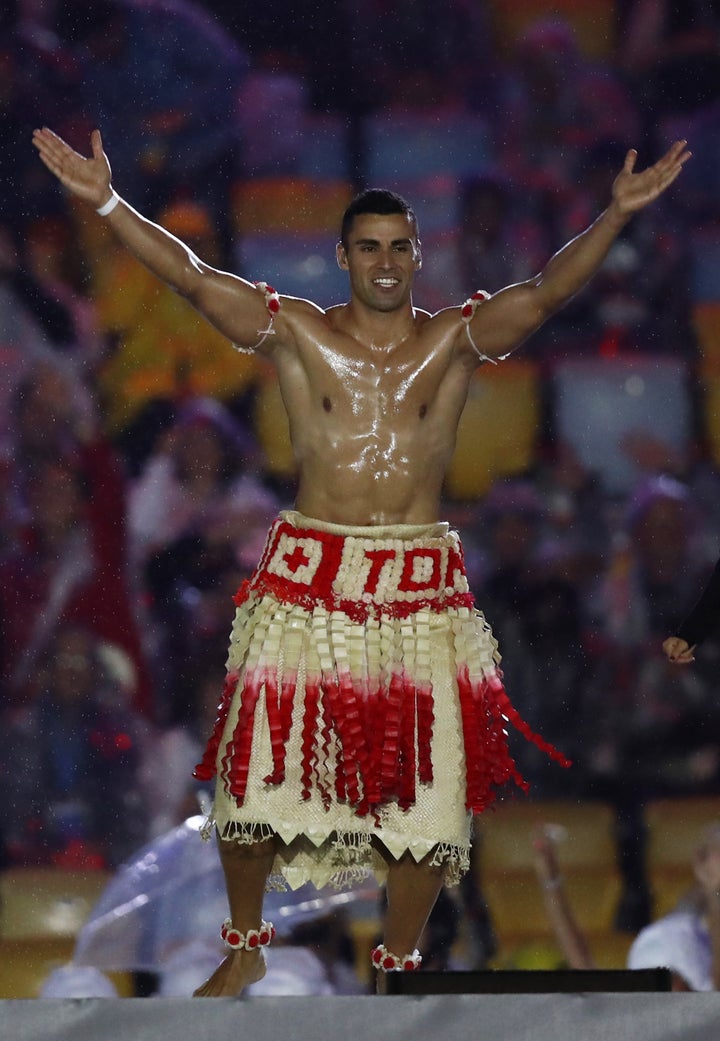 Having stolen the Olympic opening ceremony, Pita Taufatofua - or "the Tonga flag-bearer" as social media preferred to call him - did a fairly good job of repeating the feat for the closing ceremony too.
As you'll remember, Taufatofua walked into the Olympic Stadium for the opening ceremony as proud as proud could be.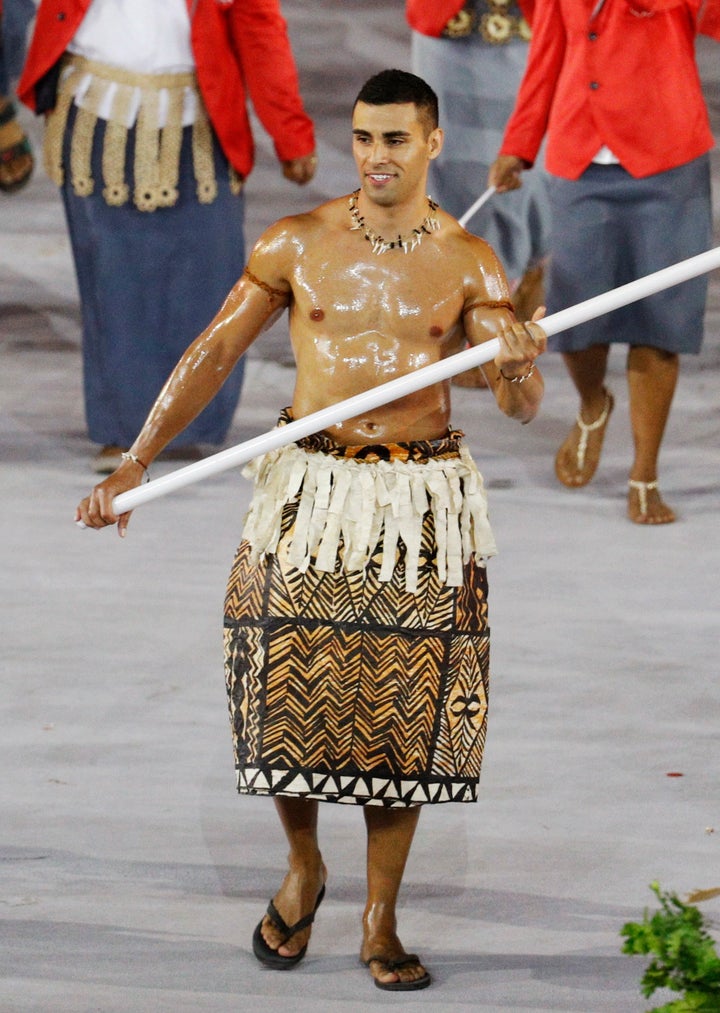 For the past two weeks, as is befitting of an internet sensation, fellow athletes and celebrities took selfies with him and the media wanted interviews. Here he is with Brazillian supermodel Adriana Lima happy to oblige.
He also took part in some sport too, losing comprehensively in the men's taekwondo over 80 kg to Iran's Sajjad Mardani, and was clearly as proud to represent the tiny collection of Pacific islands.
His final act was to appear on stage at the closing ceremony, with wrestler Kaori Icho of Japan, swimmer Yusra Mardini of the Refugee Olympic Team and Syria, gymnast Arthur Mariano of Brazil, and runner Shaunae Miller of Bahamas.