2016 has been, at least, a vintage year for TV drama, and the difficulty of shortlisting just ten top moments has been testament to it.
There's been something for everyone, from the period pomp of 'War and Peace' to the nostalgic spookiness of 'Stranger Things'. And with lots and lots of crime drama in between...
Here then, without further ado, is our much-debated count down of the top ten visual moments provided by TV drama this year - is your favourite in there? Or what did we miss?
10. 'The Crown': Specifically, a scene-stealing Jared Harris
Netflix's huge investment paid off handsomely, with top-notch performances across the board doing credit to Peter Morgan's subtle, powerful script. Despite Claire Foy and Matt Smith doing credit to the young Queen and her new husband, it was Jared Harris who really tore at our heartstrings as he came to terms with his mortality, and the weight of the monarchy.
9. 'Happy Valley': Specifically, John Wadsworth's murderous meltdown
Even with the acting chops of Sarah Lancashire, James Norton, Siobhan Finneran and Shirley Henderson, it was 'Downton Abbey' star Kevin Doyle who showed us a whole new side. When he had to attend the post-mortem of his own lover-turned-murder-victim, well... stunning.
8. 'National Treasure': Specifically, the final courtroom scene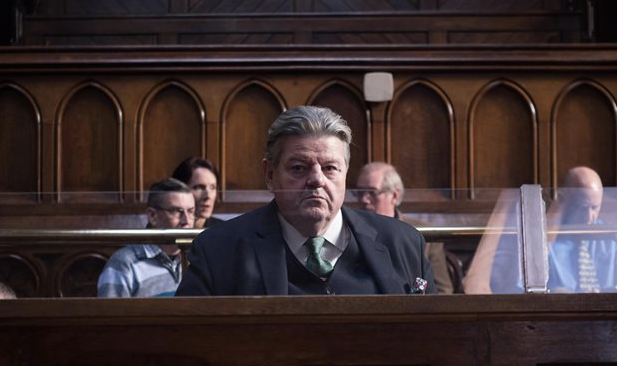 Robbie Coltrane took on the poisoned chalice of a role, a popular entertainer seemingly wronged by public shaming. And he took it to the wire, with viewers ignorant of his guilt or otherwise until the final hour, even as the truth finally dawned on his troubled wife.
7. 'Victoria': Specifically, that first glance...
Poor Lord Melbourne was history ... and the jet-propelled chemistry between the ITV drama's two stars wasn't harmed in any way by the blossoming off-screen romance between stars Jenna Coleman and Tom Hughes.
6. 'War and Peace': Specifically, that first dance...
Amid the opulence of 19th-century St Petersburg, who could resist the uniforms, the jewels, the misty eyes as Andrei Bolkonsky (James Norton) and Natash Rostova (Lily James) took to the floor. After such a beginning, it could really only go downhill.
5. 'Cold Feet': Specifically, Pete's breakdown...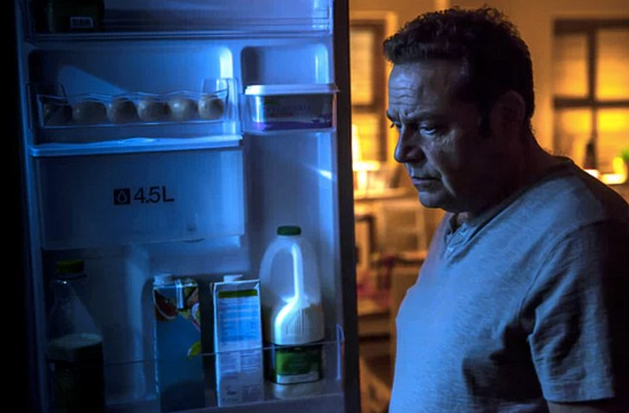 If it was an audacious decision to bring back to screen 5 of the original 6 characters, it was rewarded in full by huge audiences and rightful plaudits for John Thomson's depiction of a man in despair. Expect big nods come Awards Season.
4. 'Line of Duty': Specifically, the Caddy versus Lindsay Denton
With so many confrontations in this series - Danny Waldron versus the rest of his Armed Response Unit, Steve Arnott versus his old mate Fleming, Superintendent Hastings versus his near love Gill Bigelow - it was still the Caddy versus Lindsay Denton that nailed this series, from the moment when she first walked back in to face her former accusers.
3. 'Poldark': Specifically, Demelza socking it to her errant spouse
Never mind Poldark's disastrous decision to spend the night - by force, by consent, whatever - with his former love, his passionate wife at least knew her own mind when she gave him a washing-line welcome home.
2. 'The Night Manager': Specifically Tom Hiddleston's ardour
If the whole series - glamorous locations, a luscious villain Hugh Laurie, a high-stakes romance with the gangster's moll, going rogue from MI6 - all served as Tom Hiddleston's 007 audition, this meme-friendly moment was possibly the moment he served it all up for the Broccoli family's delectation. We have yet to hear if they answered the call...
1. 'The Missing': Specifically, that moment in Switzerland...
In a series full of 'What???' moments (and yes, 'the drill' was one of those), the moment we had it confirmed what we'd already guessed - that 'Alice Webster' aka Sophie Giroux was not, in fact, dead in the shed, but actually alive and skulking in a Swiss cafe was arguably the most dramatic TV moment of 2016. And that was saying something.