It's been a week of two car shows. While Chris Evans continues to recover from the 'Top Gear' reviews that saw him quit after one series in the driving seat, his predecessors have been thoroughly enjoying a strikingly different reception.
Jeremy Clarkson, James May and Richard Hammond were greeted like superstars when they arrived in Italy to film a segment for their forthcoming show 'The Grand Tour'.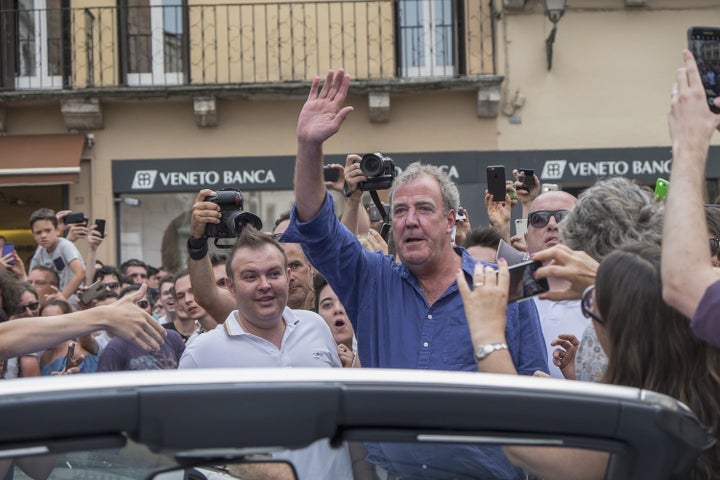 Hundreds of fans mobbed the trio as they drove into the main square of Vicenza in northern Italy, a chaotic scene that one of the crew dared suggest was deliberately planned as a "two fingers up" to their BBC rival.
The Daily Mail quotes an unnamed cameraman as explaining, "Jeremy intentionally created this mob by sending a tweet out. It's the sort of thing Chris Evans has done in the past. It's competitive tweeting, basically. It's all just a big ego trip."
During the resulting melee, James May even joked that he was "very chuffed" about Chris Evans' departure, although Clarkson - for once - refused to comment.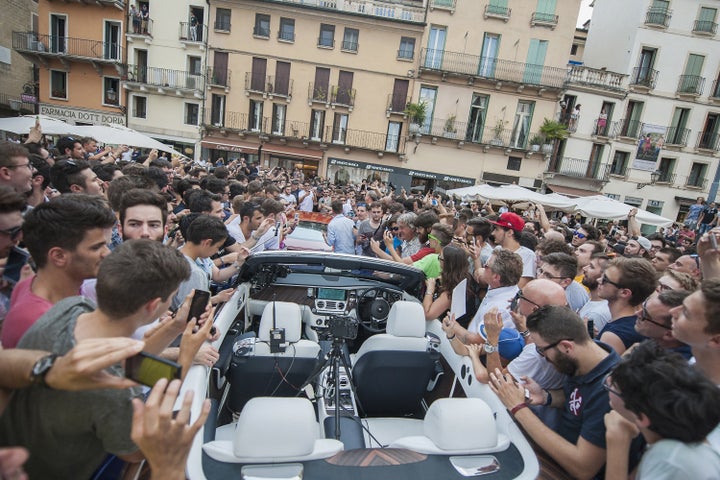 The Daily Mail, however, reports a crew member revealing, "Jeremy's been trying to keep quiet about it, but he's pleased as punch."
An unfortunate turn of phrase, obviously, considering it was Clarkson's debacle over a cold dinner that saw his untimely exit from 'Top Gear' a year ago, leading fans down this road of a disappointing reboot, and higher expectations than ever for the trio's new show, set to debut on AmazonPrime in the autumn.
Italy is one of the locations for 'Grand Tour', which will see the trio set up tent in a different country each week, recording segments with a live audience, around pre-recorded packages. Sound familiar?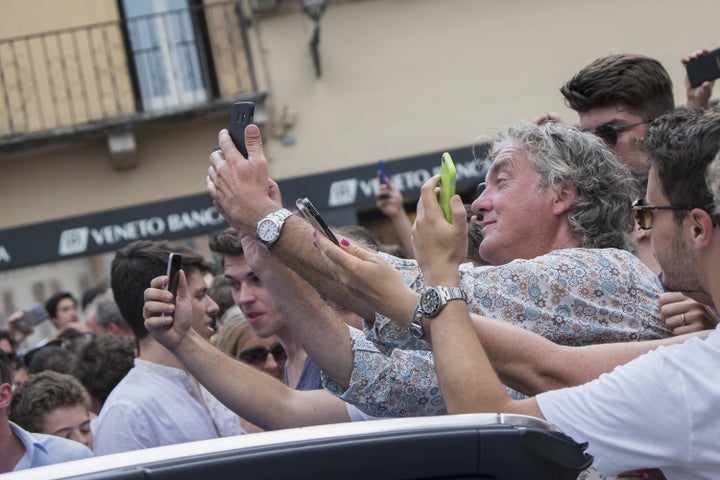 Chris Evans confirmed on Monday that he won't be returning to 'Top Gear' for a second series, following a critical mauling and dismal ratings for the first. The BBC have denied they are recruiting a replacement for him, indicating they're planning to give more central roles to co-stars Matt LeBlanc, Sabine Schmitz, Rory Reid and Chris Harris.
Tap the first picture below to open the slideshow: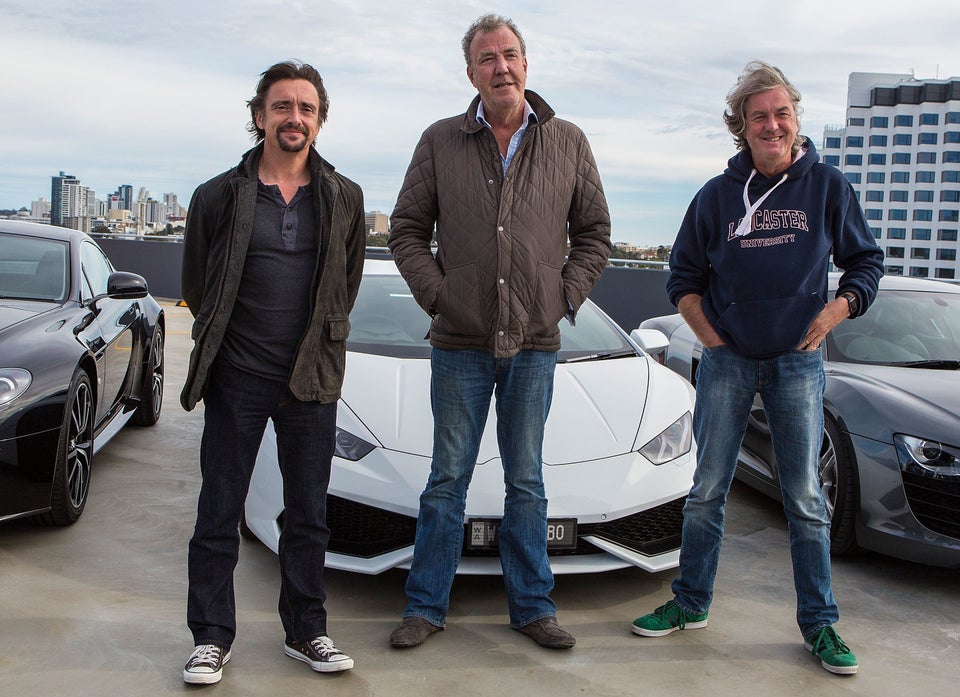 'Top Gear': The Best Bits