Different team, different problem… as Top Gear's new host has been forced to "apologise unreservedly" in the face of war veterans' fury over the team's weekend pranks, which involved filming stunts for the new show around the Cenotaph.
Chris Evans took the opportunity of his BBC Radio 2 breakfast show to express his contrition for the weekend's events, which saw his co-host Matt LeBlanc driving around Westminster, with plumes of smoke appearing around the country's most high-profile war memorial.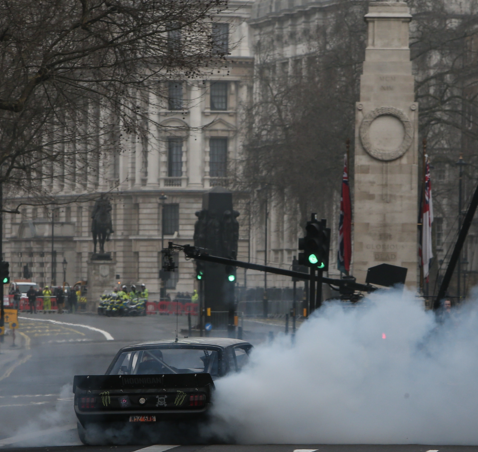 Chris Evans said this morning: ""I would like to apologise unreservedly."
Evans said LeBlanc had been filming in a car called the Hoonicorn alongside racing driver Ken Block and filming could continue on Monday and Tuesday.
Evans said he "completely understood the furore" around the photographs and admitted it had been "unwise" to film anywhere near the Cenotaph.
He said: "It doesn't matter what actually happened, it doesn't matter what the circumstances were that could explain this away, what is important about this is what these images look like and they look entirely disrespectful which is not and would never be the intention of the Top Gear team or Matt (LeBlanc).
"On behalf of the Top Gear team and Matt, I would like to apologise unreservedly for what these images seem to portray.
"There have been some very incendiary comments written alongside these pictures and I completely understand this furore but the Top Gear team would never ever do that.
"Retrospectively it was unwise to be anywhere near the Cenotaph with this motorcar."
His words come after war veterans spoke out against the team's antics in the strongest terms, calling the stunt "gravely disrespectful".
Colonel Richard Kemp, retired commanding officer of the UK's forces in Afghanistan, told the Telegraph: "This is a sacred tribute to millions of people who have done far more for their country than Chris Evans and Matt Le Blanc ever will.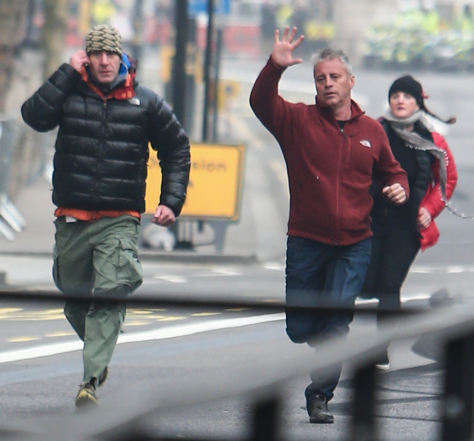 "Jeremy Clarkson was certainly no saint but I don't believe he would have ever performed a stunt in such bad taste."
Colonel Kemp added to the Sun: "It's worse than doing a stunt in a cemetery and screaming round people's graves.
"It's a shocking desecration of one of our most sacred sites. The BBC should apologise and cut that part of the show.
Tory MP Andrew Bridgen remarked: "It is extremely distasteful and disrespectful."
While there is no such thing as bad publicity, this is possibly the last thing the show needs as it faces huge pressure to deliver a cracking show when it debuts on 22 May.
The new team has faced a number of obstacles in the run up to its first showing
without presenters Jeremy Clarkson, Richard Hammond and James May, who all left last year, following the "debacle" over Jeremy's cold food.
All three will be debuting their own new show on Amazon Prime later in the year. In the meantime, Jeremy may wish to offer his services for diplomatic duties...
Before You Go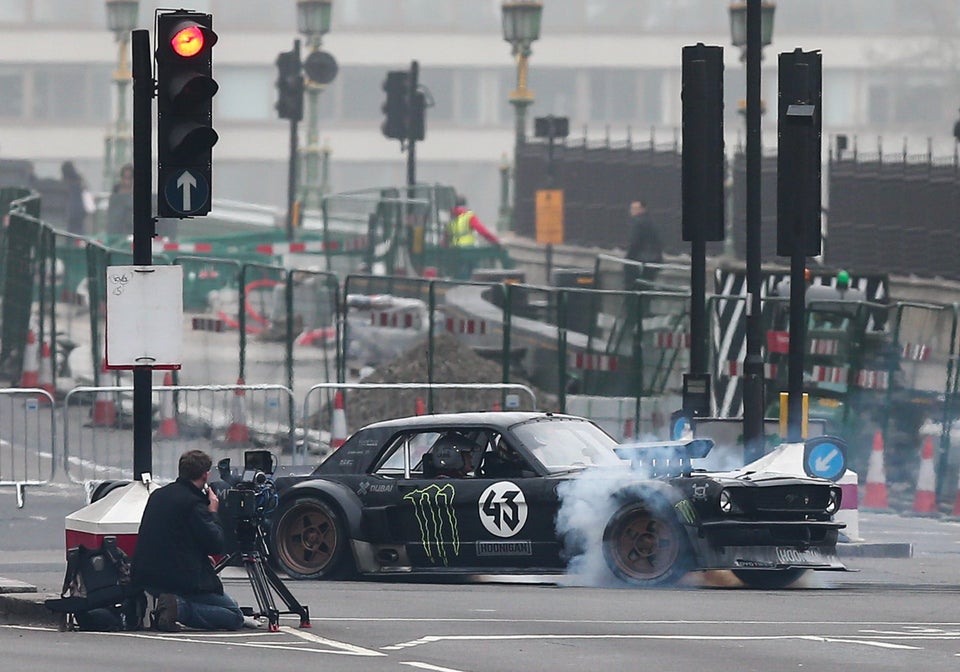 Top Gear Filming In London