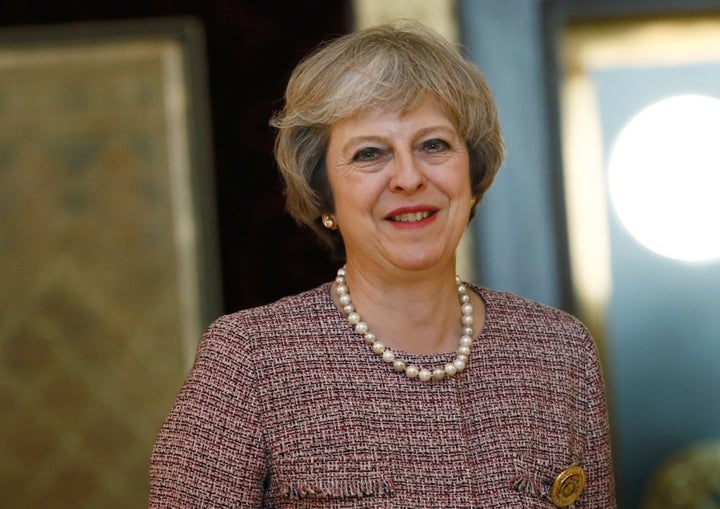 Theresa May faced "forceful" opposition from her own benches on Tuesday over plans to build on greenbelt land.
In a Tory split over a planning bill, 15 backbenchers have tabled amendments which seek to protect land around cities and to increase the powers of local people to stop new development.
Conservatives rebelling on the Neighbourhood Planning Bill included Andrew Mitchell MP, who told HuffPostUK "I shall be questioning the Government's commitment to the greenbelt in forceful terms" in the chamber.
Heavy-weight backbenchers Crispin Blunt, Nick Herbert and Nicholas Soames also opposed the Government's plans. Soames tweeted on Monday that the "unspeakable behaviour of housebuilders" needed to be "dealt with".
One of the revisions put forward would prevent the Government funding new homes built on greenbelt land or in areas of outstanding natural beauty.
Another would force councils to seek Government permission for developments that face local opposition from neighbourhood planning groups.
Communities secretary Sajid Javid has faced a growing rebellion from Tory backbenchers since he appeared to shift position on whether to build on the traditionally protected rings of land around cities.
In July Javid told the House of Commons: "The green belt is absolutely sacrosanct . . . Unless there are very exceptional circumstances, we should not be carrying out any development on it."
But in November the Communities secretary provoked outrage after he said he would back local plans to shift greenbelt boundaries where "sensible".
"Where local councils come forward with sensible, robust local plans – and are willing to take the tough decisions – I will back them all the way," he said.
"For example, Birmingham City Council has put forward a plan to meet some of its local housing need by removing greenbelt designation from a small area of land.
"They've looked at all the options. They've considered all the implications. They want to build homes for their children and grandchildren. And Westminster politicians should not stand in the way of that."
In response Mitchell said: "We face horrific proposals from the Labour council and are frankly astonished that Sajid Javid has not stood by the Conservative's manifesto commitment to defend the green belt.
"He himself said the green belt is absolutely sacrosanct. We are therefore at a loss to know why the Government is unable to protect us from these iniquitous proposals. There is nothing that causes more anger among the electorate than being let down in this way."
Tory MP Nigel Mills said: "We have always said that green belt land is untouchable except in exceptional circumstances, that's what we should stick to.
"Our promise in the manifesto was clear. There may be parts of the country where there is no alternative. They should be few and far between."
Splits over the issue have grown since the Tories put forward an ambitious target of building a million homes by 2020.
This comes as a report on Tuesday from the Local Government Information Unit found that nearly 90% of local authorities believe that Tory housing targets will be impossible to meet due to a lack of planning resources.
The study said that 64% of builders and 45% of local authorities are prevented from to building more houses for this reason.
A spokesperson from the Department for Communities and Local Government said:
"This Government couldn't be clearer in its commitment to protecting the greenbelt. Local Authorities may only alter greenbelt boundaries in exceptional circumstances."
Related