Home Office minister Victoria Atkins has admitted she does not know the number of police officers in the country.
Speaking to LBC's Nick Ferrari on Monday morning, Atkins said the government was injecting £45m into policing.
But asked the number of police officers there were, the minister, who has responsibility for crime prevention, gangs and knife crime, stumbled.
Nick Ferrari: "You'll be aware of the number of police officers we have in the country at this time won't you?"

Victoria Atkins: "Um. Yes. I think. I know in London it's around 31,000 officers."

Ferrari: "Right but the whole of the country, you'll be aware of the figure, won't you minister?"

Atkins: "It's, er, er, you're testing me, Nick. I'm so sorry. It's, um, um, I'm not going to hazard a guess, I'm just going to front up and say I'm so sorry, that number has slipped my mind. I do apologise."

Ferrari: "You are a Home Office minister, minister, wouldn't it be a good idea to have the figures?"

Atkins: "It would be Nick, thank you."
Ferrari told Atkins the number she was looking for was 123,142.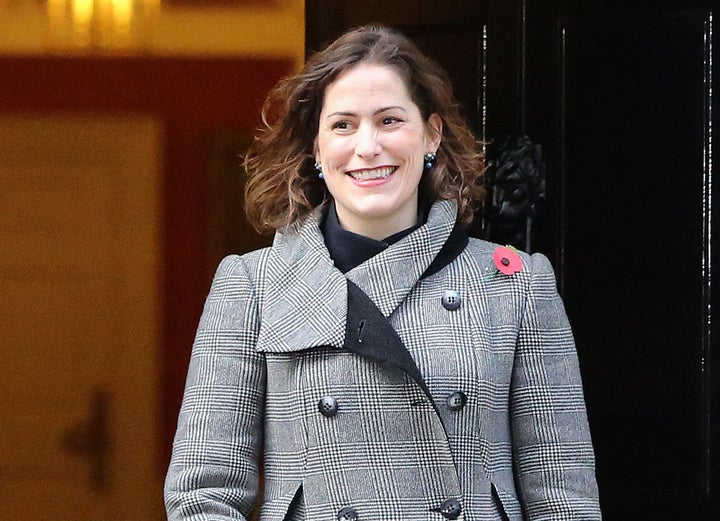 The awkward exchange came as a Home Office report leaked to The Guardian concluded cuts to police numbers have "likely contributed" to a rise in serious violent crime.
The paper, prepared by officials as part of preparations for the new strategy being launched by Home Secretary Amber Rudd, said offenders may have been "encouraged" by the lack of police resources and fall in charge rates.
But speaking to BBC Radio 4′s Today programme this morning, Rudd denied having seen the document.
The Home Secretary used an article in the Sunday Times to claim a fall in the number of police officers was the cause of more crime.
Louise Haigh, Labour's shadow police minister, told the BBC: "To me there's two options for [Rudd]: either she saw that research and she chose to say the exact opposite in yesterday's Sunday Telegraph, or she commissioned that research and she didn't see it.
She added: "Either she's incompetent or she chose to mislead the public."
The government's new strategy was launched amid concerns about a spate of knife attacks in London.
Atkins is not the first politician to be caught out by Ferrari.
During the election campaign, Shadow Home Secretary Diane Abbott infamously failed to explain how much Labour's policy of recruiting 10,000 more police officers would cost.