A Tory MP was reduced to tears at Prime Ministers Questions on Wednesday as she described meeting modern slavery victims.
Heidi Allen's voice cracked as she said she would "never forget" her conversations with trafficking survivors, and asked the Prime Minister to "step up" and help them at job centres.
"I came to PMQs today from an incredibly moving and powerful private session with the DWP select committee, talking and listening to four victims of modern slavery, who are now living in safe houses. I don't think I'll ever forget it in my life", she said.
"Please would the Prime Minister take her enthusiasm and the passion with which she drove this as Home Secretary, and work with the Secretary for Work and Pensions.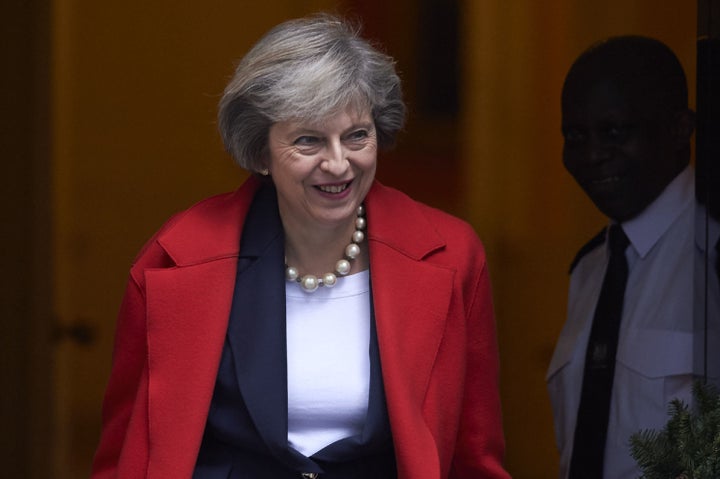 "These people are vulnerable. When they come to the job centre so often their cases and their backgrounds are not understood. The same as women and survivors of domestic violence. They need to be fast tracked through the system.
"If ever these vulnerable people needed the state to step up and support them it is these people. Please can we do more?
Theresa May said the Government was "looking at" the support given to slavery victims in job centres.
"Nothing brings home to one more than anything else the absolute horrific nature of the crime of modern slavery, than actually sitting down and hearing the testimony of a victim", she said.
"These people have gone through the most horrendous, dehumanising experiences, and it is absolutely right that the Government brought forward the modern slavery act."
"It's right that we've been looking at how victim support is provided, at the national referral mechanism, a whole number of steps.
"Of course we will work with the DWP, in looking at the support that is given. But it isn't just at job centres.
"One of the things we need to do is ensure that those in authority who come into contact with people who have been victims of modern slavery are able to recognise those signs, and are able to deal with people sensitively and sympathetically."
Early in her premiership May vowed to make the "barbaric evil" of modern slavery her mission.
Writing in The Sunday Telegraph, the prime minister called it "the great human rights issue of our time", and announced a cabinet taskforce would tackle the issue along with £33m from the aid budget.
Labour and human rights campaigners have said that in order to tackle slavery the police need better funding.
Popular in the Community