For the latest in our WISE WORDS interview series - where stars from a whole range of fields share the important life lessons they've learned along the way - we're posing some of the big questions to TOYAH WILLCOX.
In a career lasting more than 30 years, Toyah remains one of our most distinctive and popular artists, with more than 20 albums to her name, and 15 top 40 singles at the peak of her powers in the 1980s, including the hits 'It's a Mystery' and 'I Want To Be Free'.
Her skills stretch to stage and film, where she starred in 'Quadrophenia'. In 2003, she headed for the jungle of 'I'm a Celeb...' where she lasted 12 days.
Next year finds her joining the roll call for the 80s Invasion Tour. As she prepares once again to take to the road, she talks to HuffPostUK about some of the harder lessons she's learned along the way, and what brings her greatest happiness...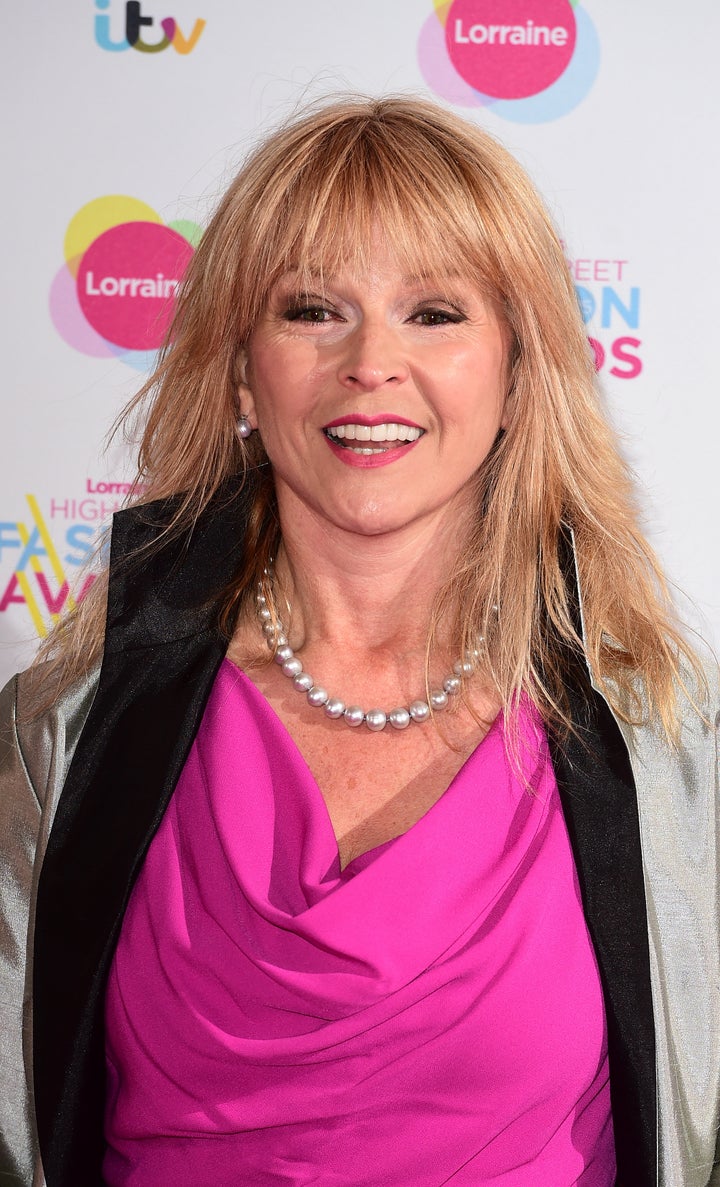 What do you do to switch off from the world?
I love walking and I love being in big, wide-open spaces like hill tops or relatively easy to climb mountains. I just get everything I need from silence and being outdoors. It allows me to think and clear my mind. I like being very active and I can walk up to around eight miles a day every day.
How do you deal with negativity?
I don't! I don't deal with negativity at all! I think we're naturally more tuned to hearing negativity than positivity and I find that aspect endlessly fascinating, that I can pick up two pages of glittering reviews and just one bad sentence is what you'll remember. I think that says a lot about the human psyche, so the way I try and deal with it is I remind myself that most negativity has been expressed in passing and it isn't held permanently. Someone that is negative is flippant and has just released a sentence and moved on to something completely different. I just don't allow it to have a solid existence, I don't allow it tangibility.
When and where are you happiest?
Gosh. I love being with my husband, we're really good friends and we have a lot of fun together. I love it when my husband (composer Robert Fripp), my collaborator Bill (Rieflin) and I travel together. We're like a terrible threesome! We are like kids that just sit and snigger in the corner. I'm probably happiest with my husband and happiest again when Bill joins us and we travel the world together.
What's the best piece of advice you've ever been given?
Listen to your instinctive voice. It's the truest and most healing part of yourself.
What has been the hardest lesson you've learned?
That I am not the bees knees! I'm not David Bowie and that's really hard!
What would you tell your 13-year-old self?
To have faith and that the future I'd always wanted was well on its way.
What 3 things are at the top of your to-do list?
Is that a philosophical question or like "buy tomatoes tomorrow"?
On my to do list? I currently and have been for quite a while having guitar lessons and I'm very slowly getting better at it. I write on guitar but I'm not good enough to play on stage. So that's one. Two would be to be good enough to play on stage. Same with keyboards, I write on keyboards and I can play as a writer, which means I can't play in real time so I have lessons and I just want to get on top of that. I suppose the third one is to finish one of the twenty fictional books I've started writing in the last forty years!
What do you think happens when we die?
I have a very powerful belief structure. I'm very spiritual. I'm not religious but I am spiritual. We are all part of a vibrant, energetic life force and my overwhelming belief is that the mind survives outside of the body and it survives and works outside the body. This human body is very much a vehicle that's used to the constraints of time but once the body is old and used up our minds go into an eternal space.
When do you feel a sense that we live in the presence of something bigger than ourselves?
Absolutely, I do all the time. I also believe because we're part of one unified energetic force that we were all linked and it makes absolutely no sense to be enemies with anyone.
What do you try to bring to your relationships?
Well, I try not to be destructive. I try not to be manipulative so what I bring to my relationships is a huge effort to fight selfishness. I actually think I'm pretty crap at relationships, because it's really hard not to be self-obsessed within them. I try to bring loyalty, unconditional love and the ability to listen.
What keeps you grounded?
I have absolutely no sense of my success whatsoever, in fact, I only have a sense of not doing what I intended to do. I don't know who I am. I'm still trying to find myself.
What was the last good deed or act of kindness you received?
I receive acts of kindness every day. People are so lovely to me. People are kind, they open doors, and they help me carry things. I receive multiple acts of kindness every single day. My husband who is very keenly aware that because of my dyslexia that I find it very hard to pick books. Part of my dyslexia is that if I see a group of things I don't see any individual thing within it. So he chooses me my books and they're great. The last one he picked for me (*reaches into bag and pulls out a huge hardback) is fantastic, I can't put it down and it's about the energetic vibrant mind. It's absolutely mind-blowing!
Toyah joins Paul Young, Martika and China Crisis for the 80s Invasion Tour 2017. Tickets go on sale today. Click here for tour info. Tap the first picture below to open our slideshow: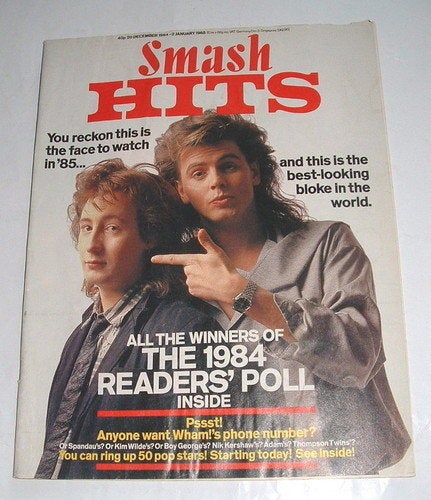 30 Great Things About Growing Up In The '80s
Related