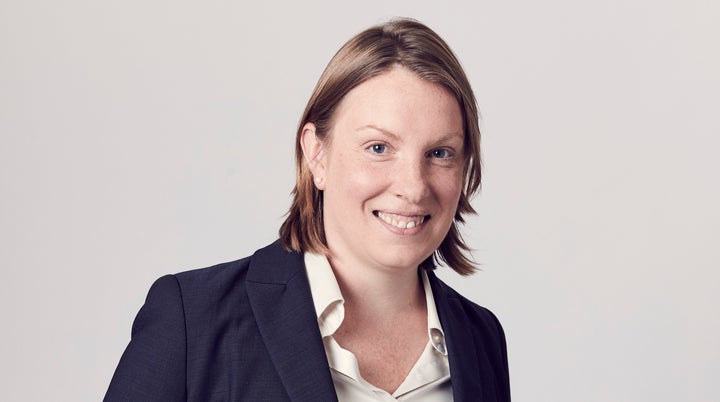 All government policy changes could be subject to a "loneliness" test to assess their impact on social isolation, a leading minister has suggested.
Tracey Crouch, the world's first Minister for Loneliness, said future reforms or cuts in services – from children's centres to rural bus services – may be scrutinised for any "unintended consequences" that could increase the risk of people being cut off from contact with others.
In an interview with HuffPost UK, Crouch also urged companies to build into their staff surveys a specific question about loneliness among their employees, to gauge the need for different ways of working or extra support.
Crouch, who recently unveiled a £20m funding package to help organisations committed to tackling the issue, praised projects and charities that do pioneering work to help the elderly, new parents and even young office staff and students at risk of isolation.
Handed her new role in January following the recommendations of a special Jo Cox Loneliness Commission report, the minister is drafting a strategy on the issue that is due to be published this autumn.
Some critics have claimed cuts to SureStart children's centres have made it more difficult for young mothers and fathers to make social contacts in their local area.
One solution could be 'impact assessments' on future public policy changes, similar to those applied for gender and disability, to gauge the possible effect on loneliness, Crouch said.
"There is a recognition that there might have been unintended consequences of some decisions that have been made," she said.
"And actually one of the things I'm looking at is whether or not we can start to use loneliness as a means of assessing policy before it is implemented. We already do that with gender and disability and other factors. So should we start to think about 'how does this policy impact on isolation?'
"On transport, for example, we are bringing expertise around rural transport. If you axe a bus service, you do it for the right intentions but could it have an impact on isolation?
"It may be that there is a recognition, it would have an impact, it doesn't mean it won't go ahead but at least we've acknowledged that it could have that impact."
Recent statistics suggested that loneliness was particularly acute among the under-24s, but also among young people arriving to work in a new city or town, and was not just a problem among the elderly living alone.
The minister, who has been inundated with queries from countries around the world about her unprecedented role, said she wanted private firms to look at their own policies to see how they could help with their employees.
"With business, it's brilliant how many are involved in organisations helping to combat loneliness but the thing they absolutely need to do is look out for the welfare of their own employees," she added.
"What I would really like to see within their employee wellbeing surveys are questions around loneliness. The Co-op for example are fantastic in terms of measuring loneliness among their staff. I'd like to see that as a matter of course."
Crouch praised organisations – like Birmingham's Radio Club and West Midlands Fire Service – for their work in the area.
"We are working with charities, businesses and communities and expect the loneliness fund to support and grow lots of projects - much like those in the West Midlands - that are tackling loneliness by bringing people together."
In her interview, Crouch urged the United States to see loneliness as a major public health issue and hit back at American critics who had initially ridiculed the UK's new approach.
Olivia Field, policy lead on loneliness for British Red Cross - which works with the Co-Op to develop a 'Community Connector' service - welcomed Crouch's push for loneliness to be factored into policy changes.
"Examining any reductions to services or policy changes for their potential impact on loneliness would help address so many connected issues. The more we understand unwanted isolation, the more we see the impact on related areas of people's well-being – and Government policy," she said.
"This affects physical and mental health, families, workplaces…it's time for loneliness to become a more common consideration for all public services and parts of Government."
WEST MIDLANDS ANTI-LONELINESS PROJECTS

Radio Club (Birmingham)


The Radio Club is a weekly live radio show where up to 15 older people are the weekly contributors.

The idea behind Radio Club is to combat loneliness and isolation in older people through the familiar medium of local radio. Many older people who live alone will have their radio on throughout the day for company.

Radio Club provides a forum where participants can chat live on air from their armchairs. By making older people participants as well as recipients, they acknowledge the wealth of skills and experience that the silver generation has to offer.

If you love dance band music, are a crossword addict or have a passionate attachment to your local football team, you can share your enthusiasm, stories and knowledge with like-minded people by participating in a weekly radio show. Radio Club allows older people to socialise on air from their own homes for an hour a week.

Members pass on their wisdom and thoughts, and because they're involved in the programme planning, they get friendly phone calls outside the Radio Club hour. This means that both they and their growing band of listeners can be sure that the content is what they want.

The Birmingham Radio Club is is a pilot scheme: the organisers are busy setting up other clubs around the country. Already there are Radio Clubs in Derby, London and York, with more in the pipeline. This scheme is an Ageing Well Challenge prize winner.

West Midlands Fire Service (WMFS)

In its fire prevention work with the community, WMFS applies the principle of "making every contact count" − a strategy used by the NHS to encourage people to make healthier choices to achieve positive long-term behaviour change. Organisations use everyday interactions with service users to help individuals make continuous health improvements.

The service is funded and conducted by the West Midlands Fire Service and targets people of all ages who are socially isolated and as a consequence are at a greater risk of being involved in a fire. While its primary aim is to reduce the risk of fires, which occur disproportionately in deprived areas, the interventions also act to reduce social disadvantage, including social isolation. The frail elderly living alone are especially vulnerable to dwelling fire and consequent harm or death. Mental ill health, including dementia and disability, are factors in the heightened risk of home fires for elderly people living alone.

One elderly man's interaction with the making every contact count strategy shows the impact of a fire officer's visit to his home and illustrates the importance of meaningful connection. Bill, 86 years old, was a former merchant navy officer who had lived the life of a recluse for 28 years following the death of his brother. Bill revealed his life story to a visiting fire officer.

The fire officer then made contact with a former merchant navy commander also living locally who had not known what had become of Bill since leaving the merchant navy, and described how Bill had achieved the height of respect and seniority during his employment. With the help of the former commander, the fire officer put Bill in contact with former colleagues and friends. Bill died around 18 months later but those months were filled with joy, support and friendships.

Reconnections (Worcestershire)

Reconnections is testing a community-based service response to loneliness developed by the Social Finance Health and Care Practice, Age UK Herefordshire and Worcestershire, in response to a review of unmet local health and care needs. It was launched in summer 2015.

The service aims to help older people across Worcestershire overcome severe loneliness through tailored support and has helped 1,000 older people so far. Support includes developing a plan to meet their aspirations to re-engage with others and help with first steps into these activities, gaining confidence and independence. Each older person is supported by a volunteer and case worker for six to nine months, with the balance of support between each determined by the severity of their needs.