This weekend sees the finale of 'Trapped', the show that's proved Iceland can match its Scandinavian counterparts when it comes to bringing us chilly crime drama, as much about the human lapses framing the story as the murder at its centre.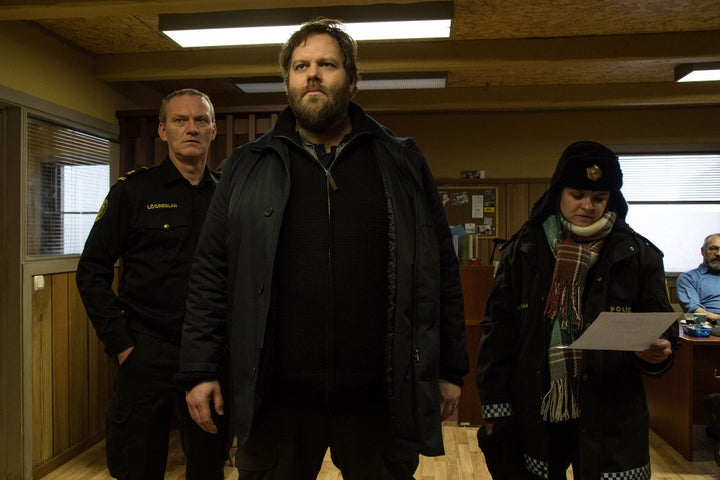 In the eight episodes so far, we've seen troubled giant Andri, the local police chief, battle with a dismembered corpse, someone else burnt in a shed, an errant human trafficker, a ship stranded at dock, a bunch of patronising colleagues from Reykjavik, a man intent on changing the direction of snow and instead starting an avalanche, an ex-wife turning up with new boyfriend in tow, a man jumping out of a helicopter and, I should mention, the weather.
""This was just a sleepy little town! What happened here?""
With the final double-bill promising to reveal the mysteries behind those snowballs, the things we need to know include:
What will Andri do, now he's discovered the surprising location of the key to Hrafn's shed is in none other than the trouser pocket of his own father-in-law

Eiríkur

?

We know he's a bit of a party pooper due to his everlasting grief for his daughter

Dagný

, but what reason would

Eiríkur

have for doing away with the mayor, unless he considers him responsible for his daughter's death in the fire?

If that's the case, what does it have to do with the dismembered corpse plucked out of the sea that started all this?

Will

Kolbrún

remember who she saw skulking around the shed?

What else has wheelchair-bound

Rögnvaldur spotted through that telescope?

Who will Agnes choose, her estranged husband Andri, forever preoccupied by his work, but still her special one in all his burliness, or Sigvaldi, a much smoother character altogether… some might say too smooth with his unexplained connections to the town in general, that hotel guest we met early on in particular.

Will the town's entrepeneurs be able to push their plans through, now they've lost their biggest opponent in

Sigurður

's father

Guðmundur

, but also their biggest enabler in Hrafn?

Will Andri ever do his coat up?

Will we get a Series 2 and when (PLEASE!)?
'Trapped' is on BBC Four on Saturday 12 March at 9pm. Click here for our coverage of the best of Scandinavian drama in TV and film.