Choosing between gin or coffee is the modern-day version of "Daddy or chips", but thankfully we no longer have to decided between two of our favourite things.
Ladies and gentleman, we give you Turbo Gin and Tonic.
The beverage is made by combining coffee, gin and tonic to create the alcoholic, caffeine-filled drink of dreams.
If New Year's health kicks aren't your thing, this is the perfect rebellion
Turbo G&T is usually made using cold brew coffee, which is made by leaving coffee to steep in cold water overnight.
The method is thought to eliminate some of the acidity of regular hot coffee, leaving it with a naturally sweeter taste.
You can add fruit to the cocktail for an extra twist, or drink as it comes.
Photos of Turbo G&T have been slowly but surely appearing on Instagram following a growing number of bars featuring the drink on menus.
But you can now make the beverage at home, thanks to the good folk at the Gin Foundry, who've revealed their own recipe.
To make the drink you'll need 35ml gin, 10ml cold brew coffee, tonic water and lemon peel to garnish.
"Pour the gin over ice into a Collins glass. Add the cold brew coffee, then top up with tonic water and garnish with a long lemon peel," the website states.
"We recommend either using a classic gin or a citrus forward gin in a Turbo G&T – the coffee wants to dominate the mix and you need either some fresh acidity or big punchy juniper core to balance it out."
We may have just found our new favourite tipple.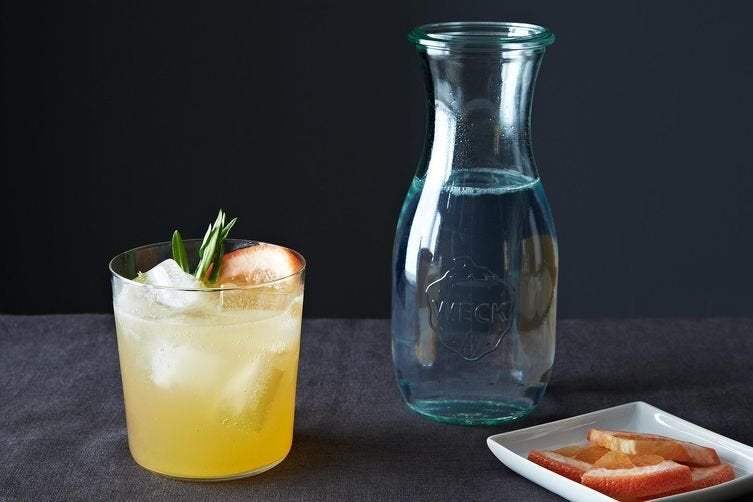 Gin Cocktails