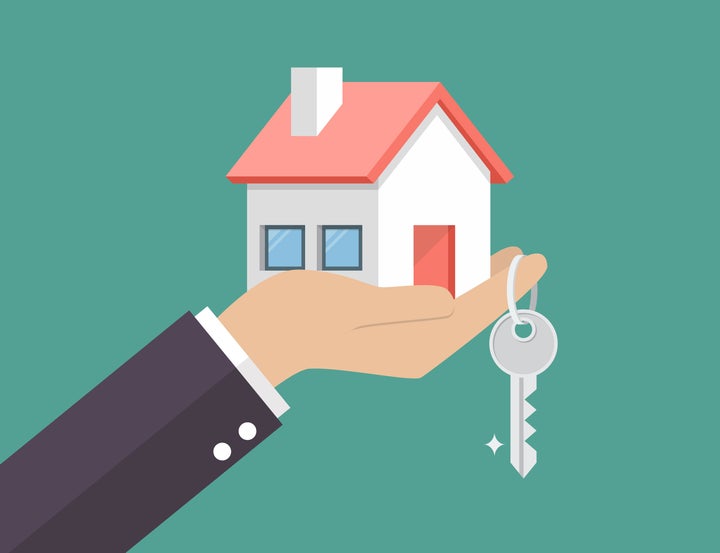 More than 70% of potential first-time buyers believe the home ownership dream has died for young people, compared with 2006 when around 50% of under 34s were able to get on the property ladder.
Nine in 10 young people still harbour aspirations to buy their own home, despite knowing the obstacles, with 56% saying they wanted to do so to give themselves security in the future.
Using projections based on historical housing trends data, it is possible that by 2026 just one in four (26%) people aged between 25 and 34 will own their own home.
Last month a government inquiry revealed the long-term impact could leave more than 630,000 millennials unable to afford their rent when they retire.
The findings come from the biggest ever survey of would-be first time buyers by mortgage lender Santander. The report, titled 'the future of the homeownership dream', spoke to 5,002 adults (aged 18-40) who aren't already homeowners.
It looked at what is happening across the property market and asked what first-time buyers are actually thinking and feeling.
The survey found that although first-time buyer levels have recovered somewhat since the 2008 financial crash, the vision of Britain as a "home-owning nation" – first championed in the 1920s – is far from a reality.
The sharpest fall in homeownership has been among young adults on middle incomes – those earning between £20,000 and £30,000 this year. Among recent buyers, 64% had a household income of more than £40,000.
And many of those who do buy are relying on help: 39% had help in the form of family and friends and 10% used an inheritance to secure a deposit.
Unsurprisingly, young adults with wealthier families are more likely to own their own home – 43% of 25-34-year olds whose parents are (or were) in a high occupational class (lawyers, accountants, for example) owned their own home against a national average of 34%.
And of those who haven't yet bought, nearly 38% said in order to do so they would be relying on a windfall to get them over the line. This is a marked increase from the 10% that are reported to have used an inheritance in 2017-2018.
This is because the biggest barrier to buying is still the amount needed for a deposit. The UK average required is £44,000, but aspiring homeowners aim to save no more than £25,000.
And that is those who are managing to save at all: 42% have saved nothing towards their deposit. Men reported average deposit savings of £11,660 while women have on average saved half with £5,621.
The report concluded that the homeownership dream is at risk of dying for middle-income Britain, individual buyers and those unable able to draw on family wealth.
It called for the industry and government to rethink the mortgage market including lowering stamp duty or considering more flexible lending criteria for mortgages.
"Without change, homeownership in the UK is at risk of becoming the preserve of only the wealthiest young buyers over the next decade," said Miguel Sard, managing director of Santander Mortgages. "This report should be a wake-up call for industry and the government to think more creatively to keep the homeownership dream alive for the next generation of first-time buyers."