But when hundreds of students and staff at the University of Central Lancashire decided to attempt the viral sensation at graduation, they took it to the next level.
Filmed at the Preston Guild Hall, the short video sees rows of graduating students and their proud families frozen during the ceremony.
While some soon-to-be graduates mime throwing their hats in the air, others clap or give a thumbs up.
Even the university's academics get involved, with Vice Chancellor Mike Thomas handing one graduating student her degree while others pose in the background.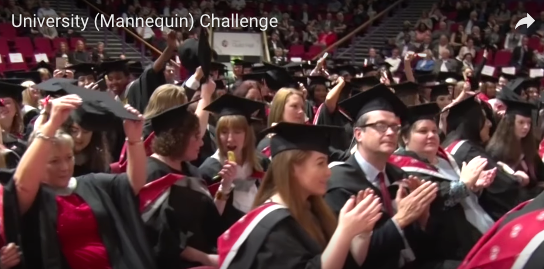 The video has received massive praise from past and present UCLan students, and has already been watched 115,000 times on the university's Facebook page.
Katherine Cartmell commented: "Well done UCLan! Upping the stakes for every uni... proud to be alumni!"
Allwell Uwazuruike added: "By far the best mannequin challenge I've seen. Up UCLan!"
Popular in the Community