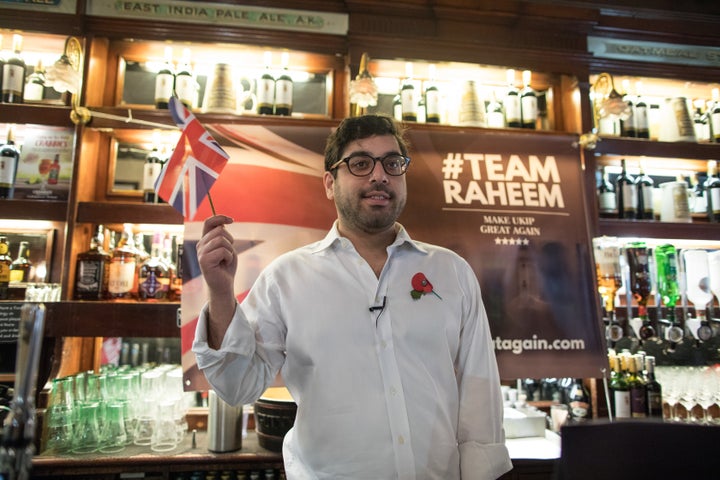 A contender for Ukip's leadership has described himself as the "Faragest of the Faragists" in the party, offering its current leader a role as "honorary president" should he win.
Former Nigel Farage aide Raheem Kassam launched his campaign at 10.45am on Friday in the Westminster Arms pub - a favourite of his ex boss - insisting the Ukip leader was "very excited" about his bid.
"I regard myself as the Faragist candidate. Of the Faragists, I am the Faragest, and I don't think that is something we should hide from", he said.
"Our legacy is Nigel and Nigel is our legacy."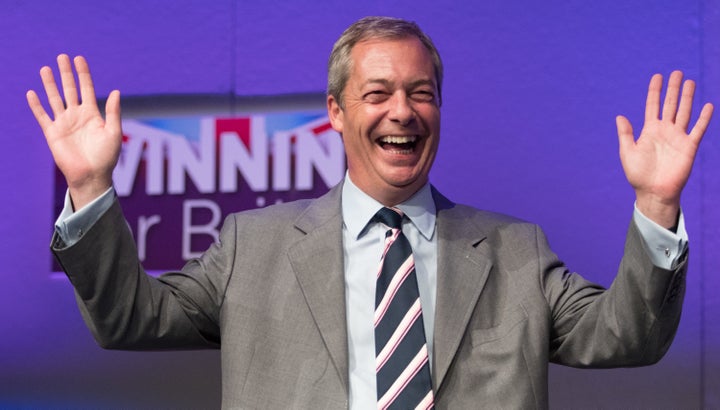 There are currently seven candidates in the leadership contest, which closes in November. Farage has temporarily returned to lead the party, after his successor, Diane James, resigned 18 days into the job.
But while Farage "tried" to keep the party under control, Kassam said, the party now needed a "CEO, somebody who knows how to run an organisation".
"Bless him, that's not to say that Nigel didn't try. But frankly he was trying so hard to get us out of the European Union - and credit to him for that - that he can be forgiven for some of that, for all of that", he said.
Kassam told HuffPostUK he had chosen his slogan - "Make Ukip Great Again" - after Ronald Reagan rather than Donald Trump, but admitted that "if Trump hadn't done it, I wouldn't have done it either".
"I'm just a bloke, I've got to call attention to my campaign somehow", he said.
When questioned, Kassam struggled to name anything he and Trump disagreed on, and said there could be "something fishy" about the women who have accused the US presidential candidate of sexual assault.
When asked if his Mum had seen an abusive tweet he had written about SNP leader Nicola Surgeon, he said he'd promised her he "won't do it again".
Kassam had written "Can someone just, like ... tape Nicola Sturgeon's mouth shut? And her legs, so she can't reproduce. Thanks", before deleting the tweet.
He said his mother had been "not very happy about it".
"She said please don't use that language. And I said: 'sorry Mum, I won't do that again'."
In his speech Kassam pledged to reform Ukip's funding and National Executive Committee, to set up a management board, and to radically increase its membership.