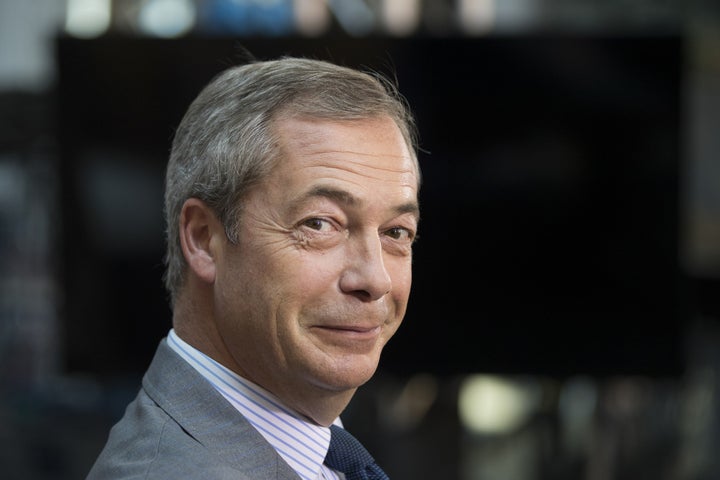 Ukip raised less in donations than the BNP in the last quarter, the latest figures from the Electoral Commission show.
Ukip received just £42,934, around half of the money gained by the BNP, and less than Plaid Cymru and the Co-operative party.
Just £5,000 of the donation to Ukip was in cash. The bulk of the sum was in the form of free services rendered by chairman Arron Bank's Rock Services.
This comes amid news Nigel Farage is planning to leave the UK for a new life in the states.
According to the Times, Ukip's interim leader has told friends he was "concerned" about life in Britain following public harassment as his profile grew.
But some speculated Ukip's beleaguered finances may have contributed to the decision to leave.
The party received around a sixth of the donations given to the Conservative party in the last quarter.
On Tuesday the Electoral Commission said it was investigating the party after allegations it misspent EU funds on the Brexit campaign.
An EU parliament probe had claimed the party had used money meant for other MEPs "for the benefit of UKIP", and said the group should repay £146,696.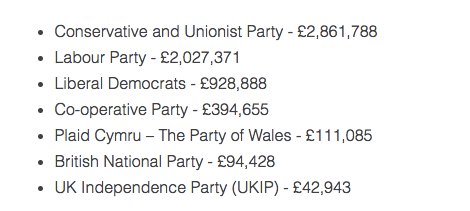 Ukip has struggled with its finances since the election in May 2015. Despite raising £2.5m in the first half of 2015, donations since then have dropped significantly.