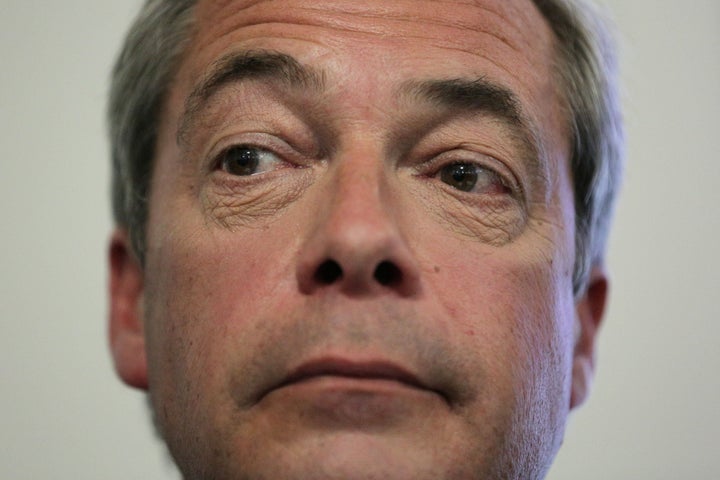 Ukip today announced any potential successor to Nigel Farage must have been a party member for at least five years – ruling out some of its most high-profile figures.
Clacton MP Douglas Carswell, party donor Arron Banks and Welsh Assembly member Mark Reckless are all unable to stand for Ukip leader under the rules, as is the currently suspended former Deputy Chairman Suzanne Evans.
MEPs Steven Woolfe and Diane James are eligible to take part in a leadership bid, as is former Tory MP Neil Hamilton - although he has already ruled himself out.
Party members were told of the rule change today after a meeting of Ukip's NEC, who also confirmed any potential leadership challenger will have to stump up a deposit of £5,000.
The closing date for nominations is July 31, and after a vote among members the result will be known on September 15.
An outraged Evans took to Facebook to express her anger at the NEC's decision – and compared the committee to the EU.
She said: "I cannot imagine a decision more ridiculous and more likely to bring UKIP into disrepute than one which means people such as Douglas Carswell and Mark Reckless, our current and former MPs, and the latter also a Welsh AM, cannot stand, despite the huge dedication they have shown to the party and their current elected positions.
"I hope the new leader will allow members to attend NEC meetings unless confidential information is being discussed; publish the minutes; and set up a 'right of recall' so NEC members are accountable to members.
"At the moment, frankly, by operating in secret; changing the rules as it goes along; and being totally unaccountable, it is behaving like the EU."
Farage announced he was standing down as Ukip leader on Monday July 4 after helping the Brexit campaign win the EU Referendum.
Diane James, who was tipped as future Ukip leader by Farage in 2014, told HuffPost UK she met the criteria but had not yet decided if she would stand for the position.
A spokesman for Steven Woolfe confirmed the MEP had been a member of Ukip since 2010, but had also not yet made up his mind on whether to stand.
Ukip's Deputy Leader Paul Nuttall, a hugely popular figure in the party, has already ruled himself out, as has Neil Hamilton.
Popular in the Community