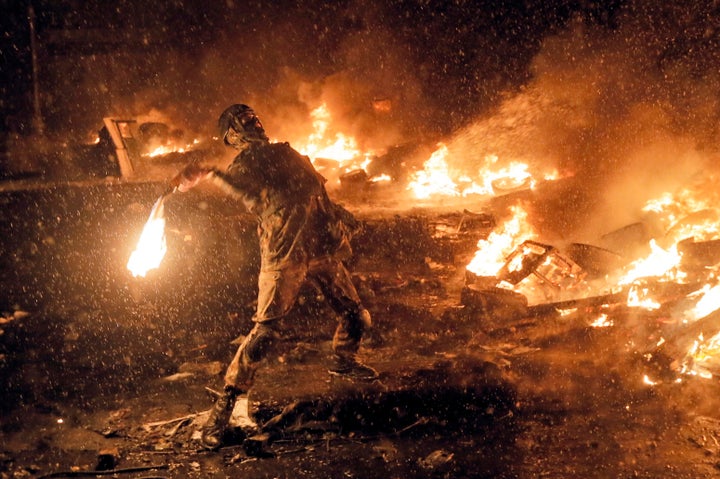 A decade ago today, an uprising in Ukraine began – and many still believe it was the first spark for the current war with Russia.
Russian president Vladimir Putin may have invaded Ukraine in February 2022 after months of growing threats, but the tensions between the two nations are often said to have started back in March 2014.
That was when Moscow illegally annexed of the Ukrainian peninsula of Crimea.
However, others credit a Ukrainian uprising which began four months earlier, on November 21, 2013 – a movement known as the Revolution of Dignity.
What was the Revolution of Dignity?
It began when then-Ukrainian president Viktor Yanukovych said he was putting plans to align the country more closely with the EU on the back-burner.
Following pressure from Putin, Yanukovych said he would be prioritising Ukraine's friendship with Russia instead.
Members of the public quickly gathered in Kyiv's Independence Square (Maidan Nezalezhnosti) for peaceful anti-government protests.
Riot police soon got involved with truncheons and tear gas, while demonstrators set up tent camps with barricades, self-defence units and banners.
By early December, the crowds were still growing, the capital's city hall was occupied by protests and Yanukovych was facing calls to resign.
Meanwhile, Russia said it would reduce the price of natural gas for the country and buy up government bonds to aid the economy during the ongoing crisis.
But by January 2014, it had evolved into a riot, and the government started to issue laws to restrict the right to protest – leading to further clashes on the street.
Demonstrators occupied Kyiv's justice ministry so the anti-protest measures were withdrawn.
Then, in February 2014, the stand-off ended with a huge crackdown in Kyiv's independence Square, where 25,000 protesters were still camping out.
Dozens were killed between February 18 and 21 in the following clash, many shot by police snipers – prompting the EU to impose sanctions on Ukraine.
These shootings are still being looked into today, with five members of one now disbanded police unit already being indicted. Another 35 people are under investigation.
The group are generally known as the Heavenly Hundred, and their portraits line one particular street.
Yanukovych then fled to Russia – and by March, Moscow had illegally annexed Crimea.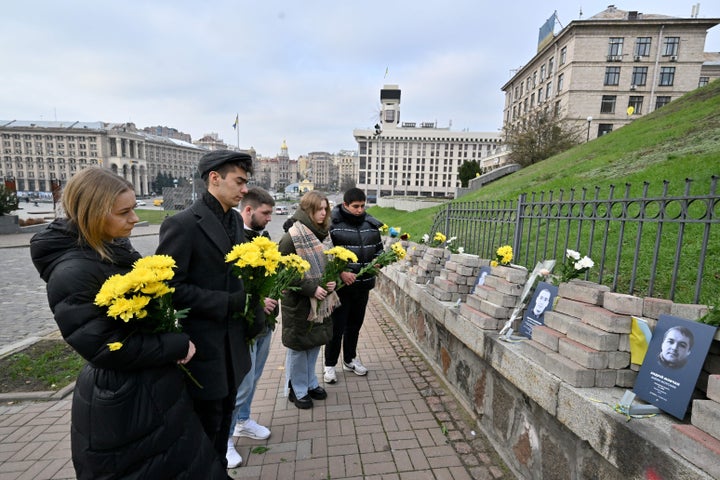 Why might the Revolution of Dignity have been the starting point for the current Ukraine-Russia war?
She said: "Yanukovych was that puppet, a figure for Moscow, which hoped to use him as a person to keep Ukraine on the Russian leash.
"When he fled, it became clear to the Kremlin that they were losing Ukraine."
She added: "So what we saw in 2022 — that Ukraine had to be either part of Russia or destroyed — those intentions were seen earlier.
"When that didn't happen, Russia intervened militarily."
When asked about the uprising on Tuesday, Kremlin spokesman Dmitry Peskov said Russia saw it as a "coup, a forceful coup financed from abroad".