Belfast International has been rated the "worst airport in the UK" in the annual Which? airport survey. Passengers cited frustrations such as long queues, crowded terminals and expensive parking charges.
Northern Ireland's busiest airport came bottom of the small airport rankings, achieving a customer score of 42% – making it the UK's worst-rated airport overall.
Travellers described Belfast International as "tired and shabby" and said it had a "poor layout", with some claiming the airport was "understaffed". It scored poorly for security queues, seating and staff as well as a limited range of shops and restaurants.
London Luton (customer score of 43%), Manchester T3 (47%) and Aberdeen (50%) were also among the poorest performers in the survey of 4,500 Which members talking about 6,000 airport experiences.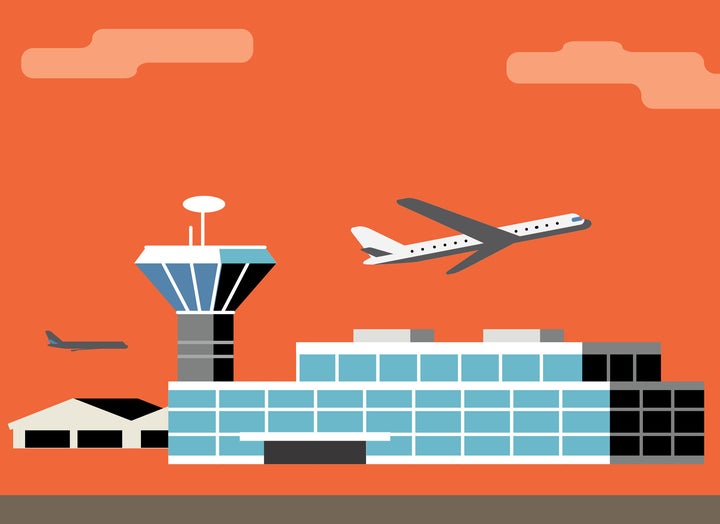 Acknowledging the low score for security queues, a spokesperson for Belfast International told HuffPost UK the airport "has seen a noticeable improvement in passenger satisfaction levels since completing a £1m reconfiguration and expansion of Central Search [the security zone]".
"This investment is having a clear and positive effect," they continued. "A newly installed tracking system shows that the time it takes to process through Central Search is averaging well below fifteen minutes."
The airport "has made considerable strides" to improve the passenger experience, they continued, including the appointment of a new company to operate and manage security checks.
"The range of food and beverage outlets has also been greatly enhanced with the opening of the new Northern Quarter facility," they said. "We are working to improve the passenger experience and that will continue on a rolling basis."
London Luton was again at the bottom of the large airport table, where it remained for the fourth year running.
Despite terminal improvement works finishing in December, Luton travellers complained of "limited seating" and "congested" security queues. One passenger noted that the airport seemed to have "taken all the bad ideas from other airports and incorporated them here".
In response, a spokesperson for London Luton Airport (LLA) told HuffPost UK: "We're disappointed by our ranking but pleased to see this year's customer score has improved 23% compared to last year. This highlights passengers are now beginning to see the benefits of our £160m redevelopment.
"This physical transformation, which was only completed in December 2018, is just the first step in our longer term plan to transform the passenger experience and constantly improve customer service at the airport."
The Civil Aviation Authority (CAA) said 83% of passengers rated their experience at Luton airport as Good or Excellent in its most recent Departing Passenger Survey.
Doncaster Sheffield was crowned the best airport in the country for the third year running, beating its larger counterparts by some margin with an impressive 86% customer score.
Customers described the Yorkshire hub as a "cosy airport" with no queues that was "easy to navigate". The biggest gripe among customers was that it's not connected to more destinations than its current 55.
An impressive 97% of those who have used the airport in the last 12 months told Which? they would recommend Doncaster Sheffield, praising its "personable and helpful" staff.
Among the airports with more than 10 million passengers a year, Heathrow Terminal 5 has the best overall customer score (66%). Ample seating and helpful staff earned the airport four out of five stars but it was the quality of the toilet facilities which got the full five-star rating.
Travellers noted however that "too many half-empty luxury shops" made the terminal feel too much like "a shopping mall" while car parking was described as "daylight robbery".
"Hassle-free" Birmingham airport earned a 65% customer score and three stars across all categories, although some travellers used words like "unremarkable" and "functional".
Which? Travel's Naomi Leach notes that the UK's smaller airports are generally outperforming their larger counterparts, "with seamless security checks and friendly staff making the biggest impression with flyers".