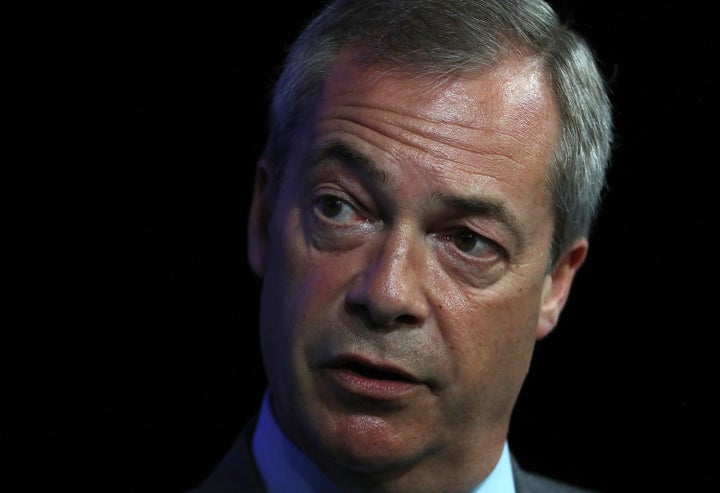 The United Nations human rights chief said on Monday that fear tactics used by Nigel Farage and Donald Trump compared to those of ISIS.
"Make no mistake, I certainly do not equate the actions of nationalist demagogues with those of Daesh," he said. "But in its mode of communication, its use of half-truths and oversimplification, the propaganda of Daesh uses tactics similar to those of the populists."
He said that Da'esh - also known as ISIS - has some aims in common with populist leaders such as Trump, Marine Le Pen, and Farage.

"All seek in varying degrees to recover a past, halcyon and so pure in form, where sunlit fields are settled by peoples united by ethnicity or religion – living peacefully in isolation, pilots of their fate, free of crime, foreign influence and war. A past that most certainly, in reality, did not exist anywhere, ever. Europe's past, as we all know, was for centuries anything but that", he said.

He also criticised ethnic and religious discrimination in the UK and the US, and said human rights law was an important bulwark against "xenophobia and bigotry".
"We hear of accelerating discrimination in workplaces. Children are being shamed and shunned for their ethnic and religious origins – whatever their passports, they are told they are not "really" European, not "really" French, or British, or Hungarian. Entire communities are being smeared with suspicion of collusion with terrorists."
"Ultimately, it is the law that will safeguard our societies – human rights law, binding law which is the distillation of human experience, of generations of human suffering, the screams of the victims of past crimes and hate. We must guard this law passionately, and be guided by it".
Members of UKIP and anti-Europe groups tweeted their disapproval of the UN chief's comments:
Related