A top university mistakenly sent an email to hundreds of students revealing highly sensitive information about classmates who had experienced suicidal thoughts, sexual assault and family deaths.
More than 300 American Studies undergraduates at the University of East Anglia (UEA) received a spreadsheet detailing the reasons why 42 students needed extensions on coursework deadlines.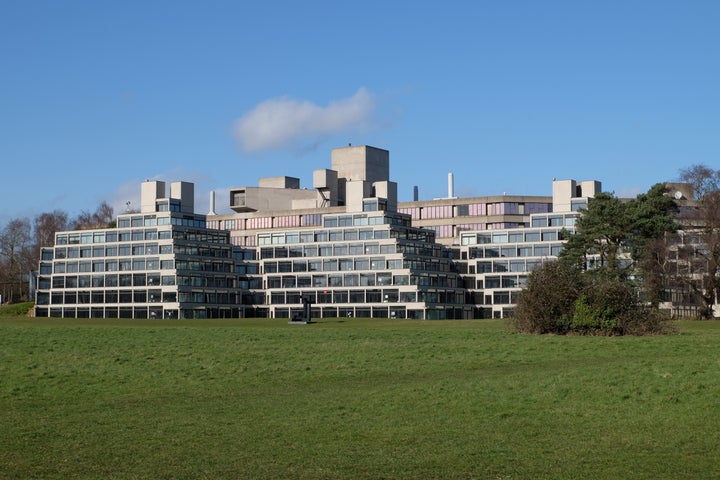 Students later received a second email from the Norwich-based university - which is ranked number five in the UK for American Studies - asking them to delete the original message without opening or reading it.
UEA has apologised "unreservedly" over the data leak, which has been reported to the Information Commissioner's Office.
But students have reacted with fury to the incident, adding that it was unacceptable that the university expected the victims of the leak to reach out.
Maisie Greenwood wrote on Twitter: "My uni has just sent out a private list detailing students personal issues. WHO DOES YOUR DATA TRAINING UEA?"
Another student, named Terry, addressed the university directly, writing: "Either the internal email address book is faulty or admins and the hubs need to be trained on how to send a bloody email!
"Also the UEA staff have been sending emails to the wrong people accidentally all year. This has been an ongoing issue. Sort it out."
UEA student union's welfare, community and diversity officer Jo Swo told student website The Tab that the leak was a "slap in the face to students" who had sought support from the university.
"Students will be rightly furious that something like this could happen - and given the nature of the personal detail revealed in the email we would advise any student affected to contact both the Student Support Service and the SU for support, and we'll be urging the University to guarantee that a spike in demand for support caused by this failure will be resourced properly."
Professor David Richardson, vice-chancellor of UEA, said in a statement: "This clearly should not have happened and we apologise unreservedly for the distress it has caused.
"We immediately launched a full and urgent enquiry into how this happened and are contacting all affected students to apologise and offer support."
Richardson added: "Due to the gravity of the incident, we are notifying the Information Commissioner's Office."
Useful websites and helplines:
Samaritans offers a listening service which is open 24 hours a day, on 116 123 UK and ROI - this number is FREE to call and will not appear on your phone bill.)
Mind, open Monday to Friday, 9am-6pm on 0300 123 3393.
HopeLine runs a confidential advice helpline if you are a young person at risk of suicide or are worried about a young person at risk of suicide. Mon-Fri 10-5pm and 7pm-10pm. Weekends 2pm-5pm on 0800 068 41 41.
Maytree is a sanctuary for the suicidal in north London in a non-medical setting. For help or to enquire about a stay, call 020 7263 7070.