Article originally published 18/08/2016: due to a technical issue this article may have resurfaced for some readers, and the original publish date may not have been visible.
It's Usain Bolt's world. We just live in it.
Here is Bolt at the finishing line of the 200m semi-final, cracking jokes with Andre de Grasse, as the Canadian tries to pass him.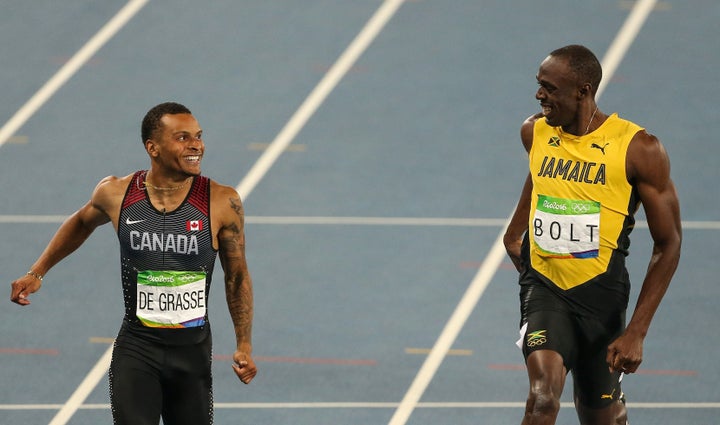 Bolt won with a time of 19.78 seconds, and De Grasse clocked 19.80.
Most rivals would have been breathing through parts of their body that don't normally breathe. These two were engaging in top banter. 'CopacaBanter', if you will.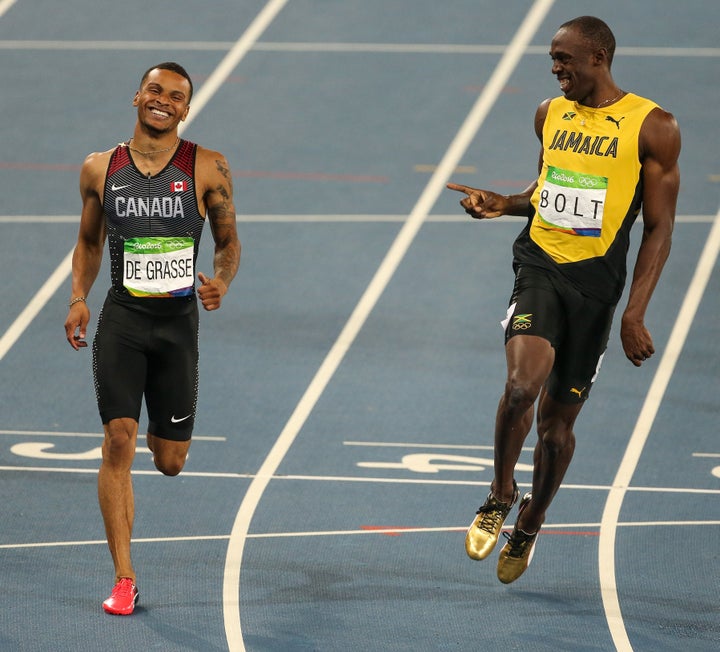 De Grasse, No Slouch Himself, Won Bronze In The 100m Final.
Plus, he set a new Canadian record amid the tomfoolery with Bolt. In fact, the world record holder was offering a friendly warning. De Grasse said after the race:
"I don't think he expected me to do that. I had to push him a little bit, you know, see what he has left in the tank."
Bolt revealed he told De Grasse as he picked up speed:
"What are you doing, it's the semis?"
Bolt and De Grasse were palling around after the 100m final, too, suggesting a warmth between the pair that Bolt wouldn't have with US rival Justin Gatlin (who failed to make the 200m final, incidentally).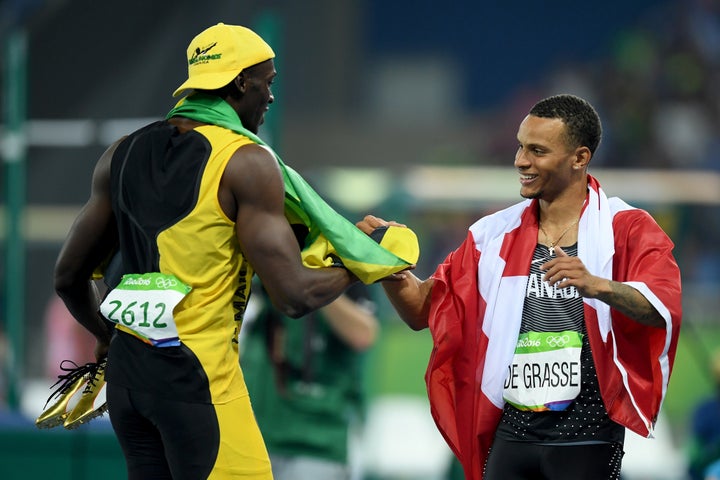 As everyone now knows, the shot of Bolt cruising to the 100m final - smiling for the camera - has already inspired the meme of the Games.
But his latest antics could yet surpass that as a viral sensation, and many seized on the budding 'bromance' between the pair.
Related