Ahead of the release of their debut album, 'Caught In Still Life', we caught up with Blythe, Barney and Ben about how they landed the job, whether "selling out" was ever a concern of theirs, and what we can expect from their forthcoming live shows...
First off, how did you wind up having your song featured in the John Lewis Christmas advert?
Ben: Well, we actually pitched for last year's ad, and they apparently remembered us from the pitch. I think when it came to this year's, they had an idea already for the big, orchestral film score thing and they needed a powerful voice for that, so they thought of Blythe's vocals and asked us to pitch for it.
But it was sort of already partially scored by Chris Hill, so it was a case of working with his score for the demo, and working with him closely when we actually got it.
Blythe: The song had already been picked, so basically I sang along to the synth version of the orchestral arrangement on the demo, and they were very happy actually with the first thing we sent through. Then obviously we went to Abbey Road to record it with a real orchestra which was absolutely amazing.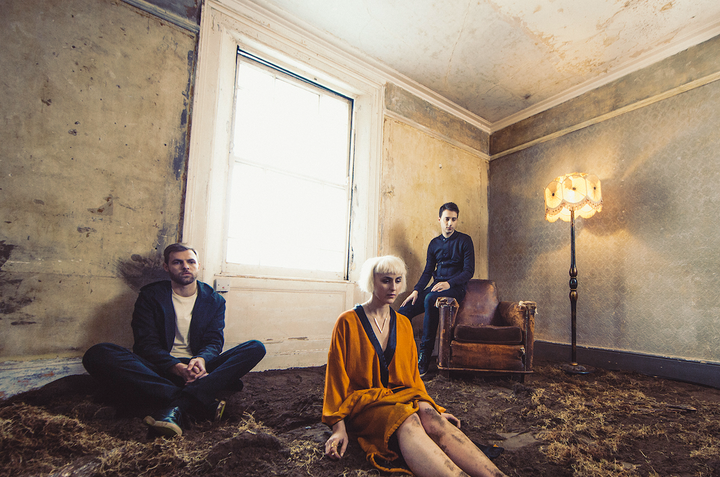 What was recording at Abbey Road like?
Barney: It was amazing. We had a whole choir who created these amazing techniques. There's this one section at the beginning of the tune where they all come in humming, and hearing that in real life was incredible, a really beautiful sound.
And yeah, spending the day there in the Beatles room, we got to play all The Beatles' pianos that they used on their records. It was an incredible day.
Were you all already fans of the song before you recorded it?
Blythe: I knew the song very well already. I'm a big fan of Randy Crawford, so it was a little bit daunting actually to do that song, because her voice is completely unique, and that's not something you want to try and compete with. So I needed to really take myself away from that, in a sense.
I spent a lot of time walking around, listening to her version, really thinking about what she'd done with it, and so to take little bits of that and put it in this other version was really fun for me.
Did you feel a lot of pressure to put your own stamp on the song, because for a lot of people this would be their first introduction to your music?
Ben: I think because of the nature of the advert, it kind of required this huge, overblown film score, and so it's kind of impossible really to put our own sound on that. But we got to work with Chris Hill, who arranged it, very closely, and he took everything on board that we said. And I think because Blythe loved the song she was very happy performing it.
And once you're in room 1 at Abbey Road, with all the amazing musicians and the choir and stuff, it was such an enjoyable and pleasurable experience recording it - and it sounds stunning.
It's obviously not electronic like we are, but I think as musicians, we just appreciated the experience of the day. And the people playing on it are amazing too. So we're very happy with how it turned out.
Do you think people who heard the advert before the rest of your material might be surprised when they hear the darker side to your music?
Ben: Possibly. When 'One Day I'll Fly Away' came out on iTunes, we saw it on the iTunes chart, and then we started seeing our old singles and EPs starting to creep up as well. So obviously there were people who've heard us, and all our stuff's on YouTube and Spotify, so they obviously liked it enough to actually buy the tracks. And that means a lot. I think people are quite diverse musically now.
What was the reaction like from your existing fans?
Blythe: I think I was a little bit worried, you know, in case people were like 'why have you done this? Why are you on an advert?', but actually most - in fact, everyone that we got tweets from were overwhelmingly supportive.
That was so nice, because, you know, sometimes when you disappear into the studio for a while and don't come out for a while, you start wondering whether you actually have a fanbase *laughs* And so when something like this happens and people get in contact, that's so sweet because you remember there are people out there who care about your music.
And that's great for us, with the album coming in December, it's really injected some excitement for us and for the fans.
Were you worried that you might be accused of selling out by having your song on such a major advert?
Barney: I think you have to be realistic about how much noise there is, how many bands there are and how difficult it is to actually stand out these days. Obviously, yeah, we discussed it, but I guess we felt that the benefits outweighed that.
And I think as well, if it had been a song that we didn't like, it would have been a different matter, and the company as well, we looked into John Lewis and they're an ethically good company, so we're happy to be paired with them.
The album is coming out in December, what can people expect from the it?
Barney: We've got a lot of new music on there, which is really exciting for us, because we've been working on that material for a long time, so we're looking forward to people hearing it.
It's quite dynamic, obviously. It's our first album, so we had to make sure it's got peaks and troughs. And we're just really excited to hear what people think of it, really.
Did landing the John Lewis advert influence what songs made the album at all, in terms of the new fans it will have drawn in?
Barney: It's actually all Christmas songs now, we re-wrote it all as just Christmas jazz standards *laughs* I think the nature of that song is quite unique, but actually there are a lot of strings on a lot of tracks.
There's nothing quite as bombastic as 'One Day I'll Fly Away' - there's not a 150-piece orchestra on any of our other ones - but a lot do have string parts on them.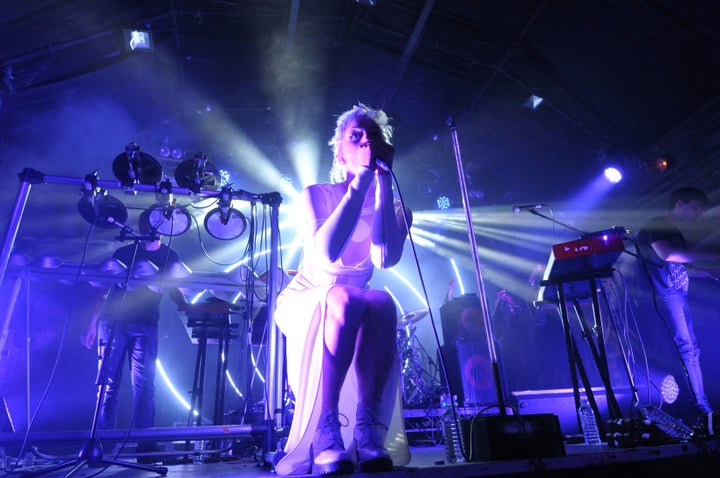 Who've been the big influences on the album?
Ben: I think from the start, one of the key things was combining the organic instruments, piano and strings, with electronic productions. There's a few obvious people that do that particularly well, I think the most obvious is Björk, so she's definitely an influence, but also other electronic people like Ben Frost and Jon Hopkins.
You're known for having very theatrical stunts in your live shows, with your album on the way will the shows be getting bigger as well?
Blythe: Really it all comes down to budget. We'd do anything that we could do *laughs* that comes to mind - we've got big imaginations about this kind of thing. But at the end of the day, it comes down to the venue we've chosen, and how many people we're performing to - so many things to think about.
I don't want to give too much away, but we're working with an amazing light designer called Lola, who's just really awesome, she really thinks outside the box. So we're basically working at the moment on mapping out the album - we'll perform the whole album.
But we're pulling out as many stops as we can for this tour, absolutely, so if you haven't got your tickets yet... then pop down to the shops.
Vaults' debut album, 'Caught In Still Life', is released on Friday 2 December. For more information on seeing them live in 2017, click here.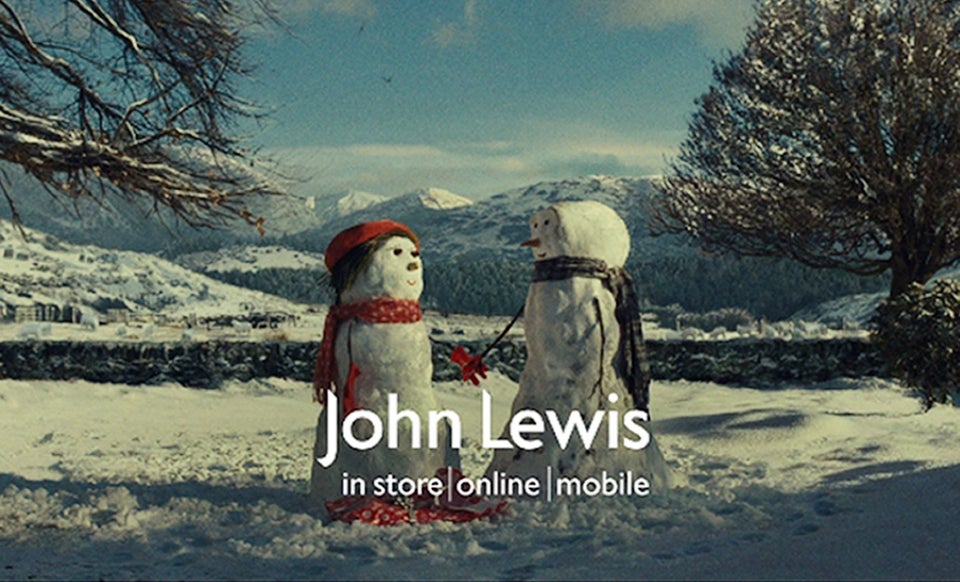 John Lewis Christmas Adverts