'Versailles' comes to UK TV screens tonight, promising to do for French history what 'The Tudors' did for our own - ie, not necessarily promise that much text book accuracy, but give us a vague idea of who was who, and titillate us with betrayals, battles and bonking.
Here's what you need to know:
When's it on?
All the fun starts tonight, Wednesday 1 June at 9.30pm on BBC Two.
What's it about?
On paper, it's about the construction of the palace of Versailles, by a young King Louis XIV after he decided to move his court from central Paris to the area around his father's former hunting lodge. Once the King's circle is installed, Versailles becomes the location of secrets, politics and intimate betrayals.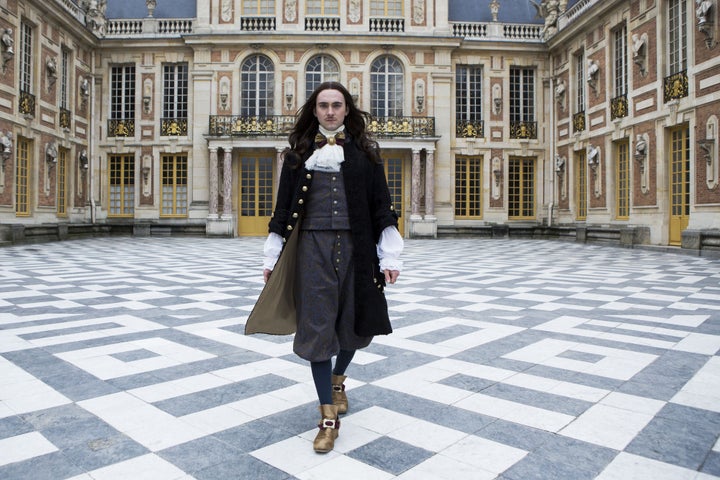 Everyone has a picture of older Louis in their heads, the man who set the French aristocracy on the course to revolution that happened after he'd gone. However, just as The Tudors scored with a young, virile Henry VIII, so the makers here have wisely brought us instead a young, virile Louis.
Who's in it?
In the central role of Louis XIV, a British actor, naturally. George Blagden - previously best known for his role as Athelstan in the television series 'Vikings' - plays the Sun King while Alexander Vlahos plays his brother Philippe. Louis's wife Maria Theresa has been played so strikingly by actress Elisa Lasowski, her role has been beefed up for the second series.
Who's made it?
At €30million, 'Versailles' is the most expensive French TV series ever made, with a pair of British writers helming the whole thing - David Wolstencroft and Simon Mirren, who met during work on TV drama 'Spooks'.
How's it gone down in France?
Apart from having to read French subtitles to explore their own history (it's made in English), remarkably well, with record ratings for a fictional series, and a second already commissioned by the time it debuted.
'Versailles' starts tonight on BBC Two at 9.30pm.