Wearing nothing but black.
Well shut the front door people, because not only has VB finally stepped out of her black hole but she's properly, really gone for it and embraced COLOUR....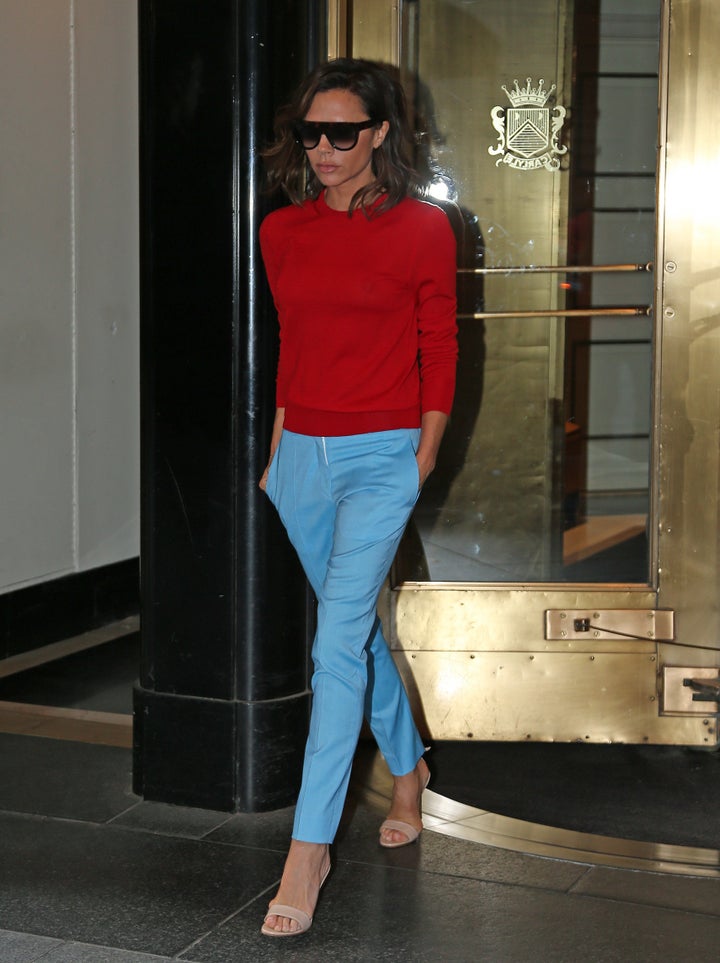 Seeeeee? Talk about a turnaround.
She'll be showing her teeth in public next.
Victoria was spotted *checks notes* rocking this ensemble from her own collection (natch) as she left her Upper East Side hotel in NYC on Wednesday.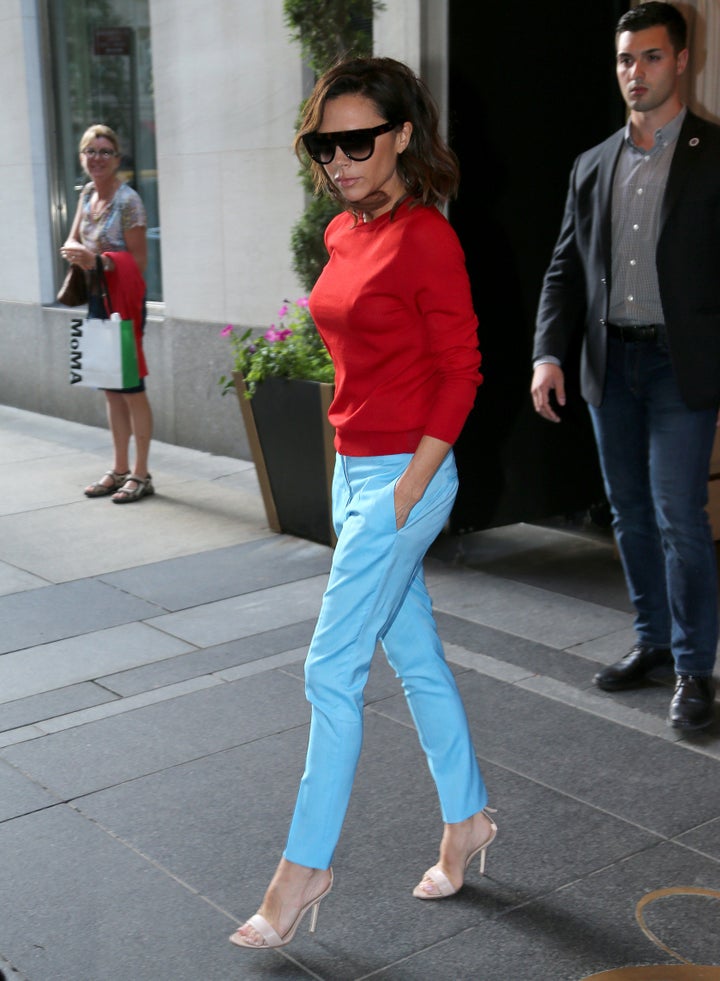 And yes, we know it's EU referendum day and all that, but the artist formerly known as Posh wearing a red jumper, sky blue trousers, killer heels and the best pair of shades we've seen this year is a very welcome distraction from British politics.
To say we're weary from it all would be an understatement.
So thank you for brightening up our day Victoria and for steering well clear of all this in/out/shake it all about malarkey.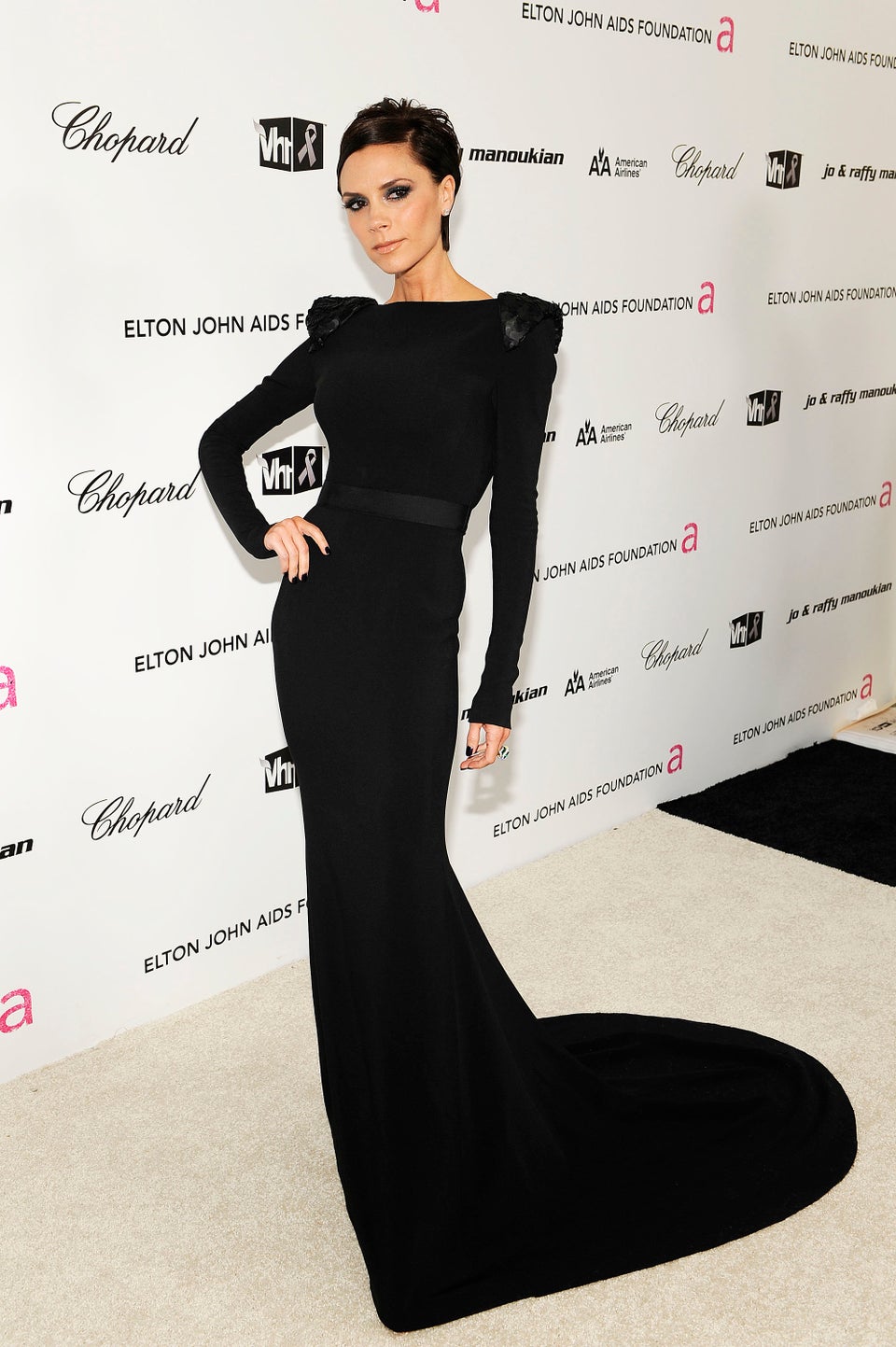 Victoria Beckham: 50 Shades Of Black