She might be known for rarely raising a smile, but the same can't be said for Victoria Beckham's leg.
Who knew the Spice Girl-turned fashion designer was so bendy?
Posh showed off her impressive flexibility in an Instagram pic, which she captioned: "It's amazing what you can do in culottes...those ballet classes are paying off! Thank u @edwardbarsamian and @voguemagazine! Kisses from LA x vb."
The mum-of-four has also got multi-tasking down to a fine art too, as she's also filing her nails in the snap.
The photograph was taken during VB's recent trip to Asia, where she visited Korea as well as Hong Kong to launch a new store.
Meanwhile, the artist-formerly-known-as-Posh has ruled herself out of any forthcoming Spice Girls reunion.
Despite reports that Victoria would be putting in an appearance to celebrate the girl group's 20th anniversary, it looks like Emma Bunton, Geri Horner, Mel B and Mel C will be returning as a four-piece.
A rep for the 41-year-old told TMZ: "[Victoria] has been very respectful about the fabulous time they had together in the past, however her focus is now very much her family and fashion business."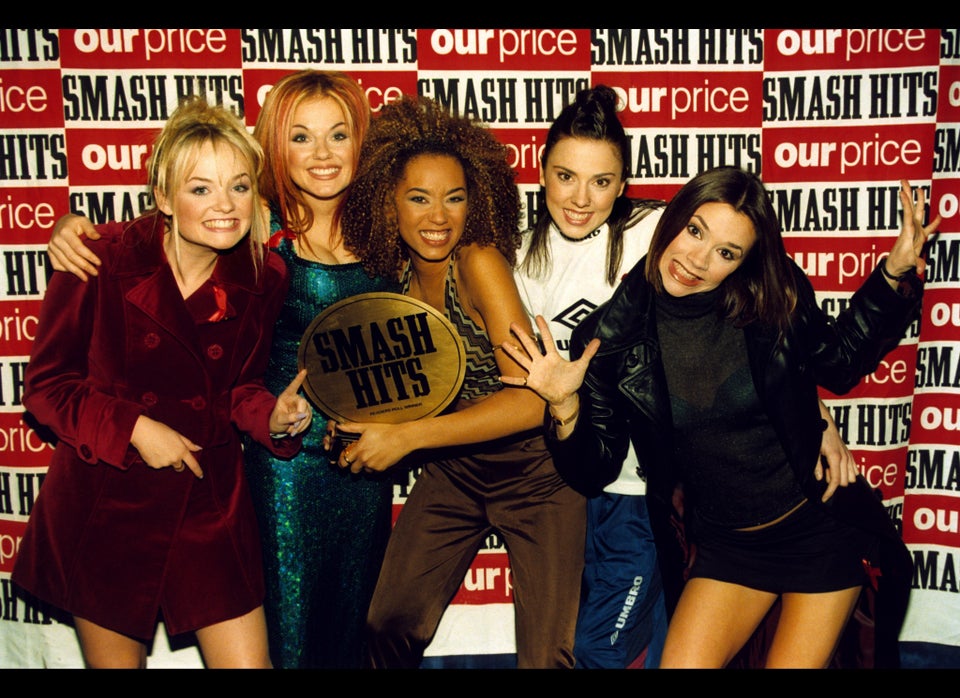 The Spice Girls
Related