Olympic cyclist turned jockey, Victoria Pendleton, and Jodie Kidd, former model, racing car driver and TV personality sit down to share their experiences of embracing new challenges in the fifth of our series of InSync Stories produced in conjunction with Activia.
The series brings together inspirational women who share their experiences of how they balance the demands of home life with their successful careers. We also discover how they step away and recognise their InSync moments – when they feel confident and in control
Former Olympic gold medal cyclist Victoria Pendleton, CBE, loves taking on new and different challenges, admitting in this video: "It's in my DNA to be pushing and challenging myself." After her retirement from cycling following her gold-winning triumph at the London Olympics, Victoria, 36, decided to swap saddles and take up horse riding, having never ridden a horse before. She aimed to race at Cheltenham and in March this year, she achieved her ambition, silencing the cynics. She came fifth in the amateur riders' Gold Cup with a daunting 22 fences over three and a quarter miles. At the time she described the result as "probably the greatest achievement of my life".
It's an attitude to life that Jodie Kidd shares, as she grabs new possibilities with both hands and aspires to "try 150%". After being spotted at the age of just 16 she became a model, and went on to appear on international magazine covers and in catwalk shows. She then moved into an entirely different career as a polo player and then changed career route again to became a professional racing driver.
Now a TV broadcaster, 38-year-old Jodie presents Channel 5's The Classic Car Show with Quentin Wilson and fronts a CNN equestrian programme. This year she has put a big focus on challenging herself by completing three arduous fund-raising projects for the charity Help for Heroes: cycling a total of 567 miles in The Burma Bike Ride and The Big Battlefield Bike Ride, the length of the First World War Western Front in France, and climbing Mount Kilimanjaro's 5,800m summit.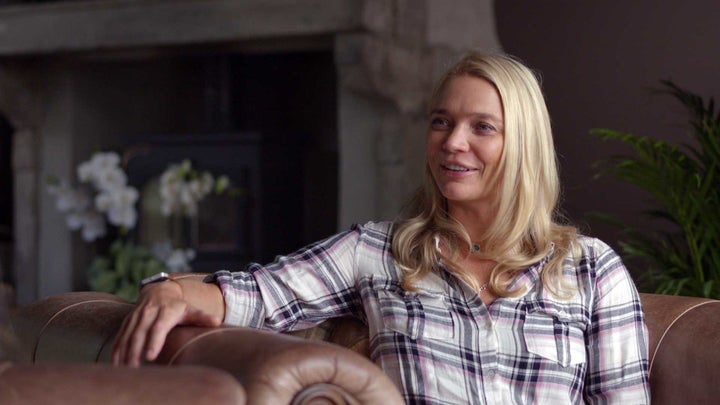 Put in the effort, reap the rewards
Jodie tells Victoria: "I've had a really crazy, versatile life, doing lots of different, diverse things. I've learnt that if you put in the energy, the effort, the dedication, then you can do it.
"If you get an opportunity, then you should grab it and work hard and be committed."
In the video, Jodie and Victoria bond over their constant quest to better themselves. Victoria admits people "often ask me: 'why do you put yourself through this?'". She says she needs "something to work towards, something to plan for or something to push me, physically or mentally."
Jodie agrees: "You could throw me into something and I might be absolutely rubbish but I'll try 150% and as long as I'm proud of myself I think that's good enough for me."
Find balance in life
Victoria says: "Keeping yourself challenged and yet also having enough time to relax and enjoy what you've worked for, sometimes I find the balance quite difficult. You need to take time out and get yourself back InSync to relax."
Jodie, who is mum to five-year-old son Indio, admits that finding the balance between career challenges and a quieter home life of making meals and reading her son bedtime stories, is "the million-dollar question". She's called her son "my best friend, my life, my reason, my driving force", but admits: "I am a single mum so it is difficult. I have to work hard and make the right decisions."
She admits: "It's been tough this year but that's because I've said yes to doing all these wonderful, crazy things. It's taken a little while to get a balance and to get everything back InSync."
Jodie, who lives with her son in the West Sussex countryside, explains how she relaxes. "I'm quite good at taking 20 minutes and just switching off for that short amount of time; going for a walk, just trying to do something that's a good switch-off."
Fellow countryside-lover Victoria, who lives in Cheshire with her husband Scott Gardner, a sports scientist with the British Cycling coaching team, says: "I feel most InSync when I'm at the yard with the horses, I know I've had enough sleep, eating well and that everything is organised to some sort of level."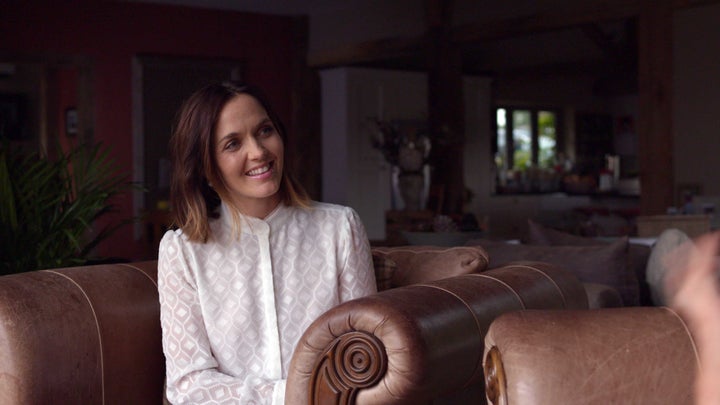 Take time to reboot
The two women discuss how they feel most InSync when their lives are organised and they have the right balance between career highs and quiet, rebalancing time at home.
Victoria says when she feels her life is organised "then I feel pretty good about myself and pretty capable. I know that when things go out of balance, for example, when I've said yes to a few too many things, I battle on through and take time to reset."
Jodie agrees: "You have to reboot. When I do get out of sync, I have to stop, compartmentalise, get it all back into order and go OK, we're not always burning adrenaline by the gallon load, let's just be calm for a bit."
Listen to your mind and body
Psychotherapist Hilda Burke says: "It's important to have life goals and to push boundaries. But when it becomes necessary to constantly prove yourself with great feats, to be externally validated, that can become unhealthy.
"We need fallow periods as well as being active. Sometimes you can learn a lot more about yourself by doing nothing, just being relaxed and listening to your mind and body."
The InSync Stories video series, produced in conjunction with Activia, sees inspiring women reflect on their lives and the ways they stay InSync - balancing career success, family life and finding personal fulfillment. The series is hosted by prolific classical-crossover singer and songwriter Katherine Jenkins, OBE, and Victoria Pendleton, women whose work and lives exemplify what it means to be InSync.
Activia believes that women can achieve their best when they feel InSync - with a sense of harmony, order and control. For more InSync inspiration, go to danoneactivia.co.uk.
Related