Victoria Swarovski's wedding dress was never going to be a paired down affair, but the crystal-drenched gown she wore to marry property investor Werner Murz, has surpassed even our wildest expectations.
We have to applaud the strength of the 23-year-old singer and heir to the Swarovski crystal empire, as her bespoke gown was embellished with 500,000 of her family's crystals and reportedly weighed in at 46kg (7st 3lb).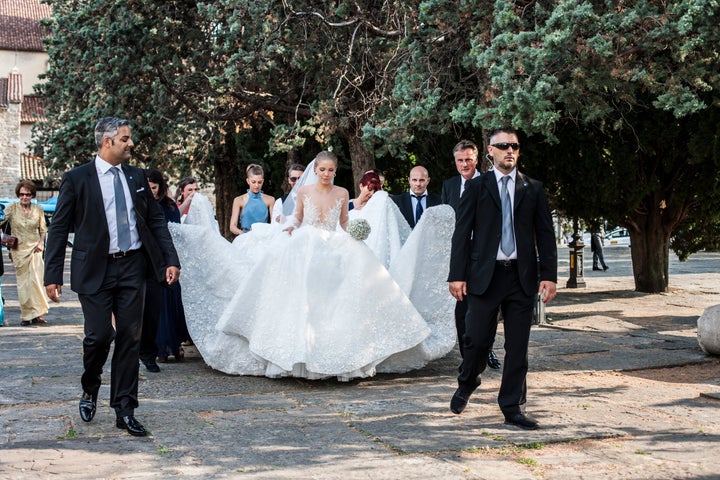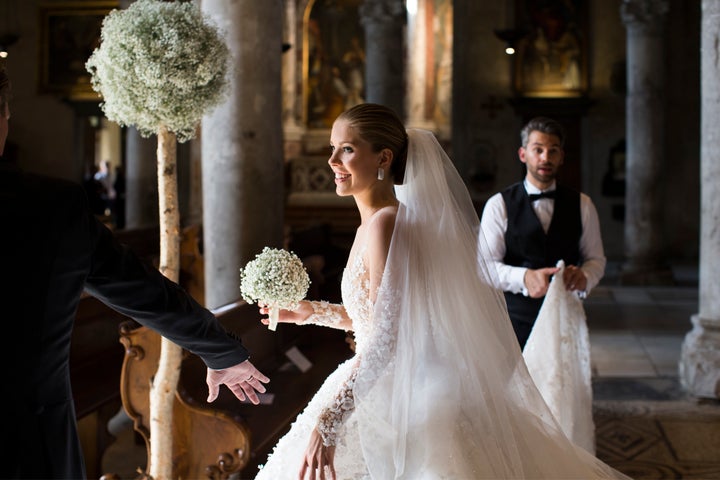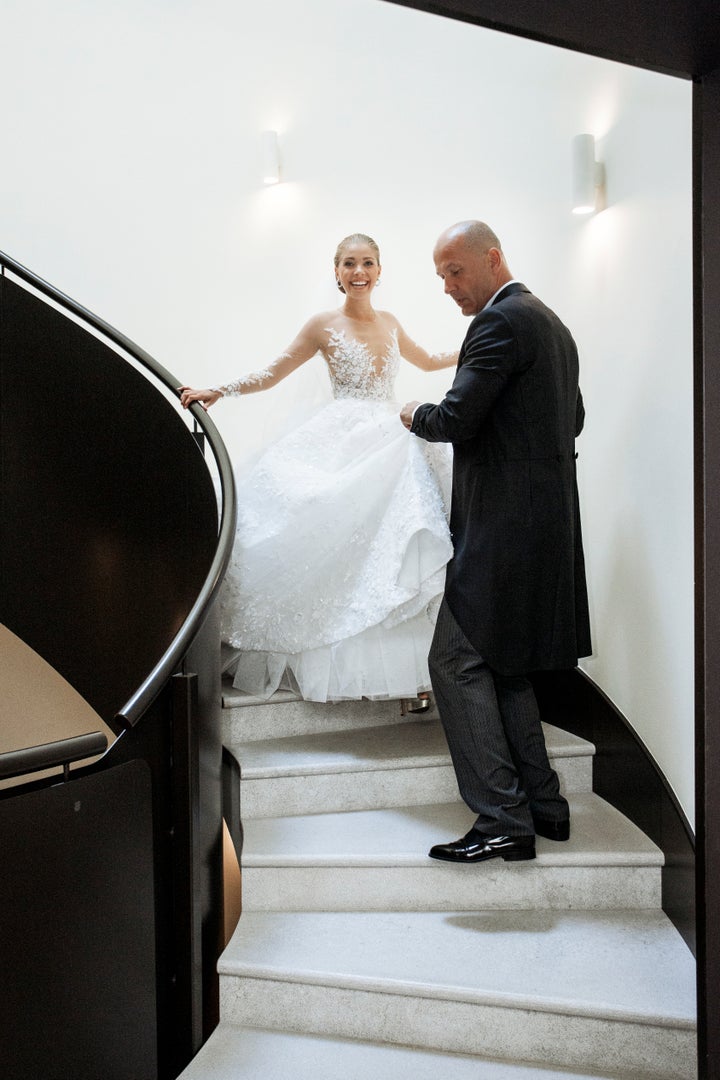 Swarovski's dress reportedly cost between £700,000-£800,000.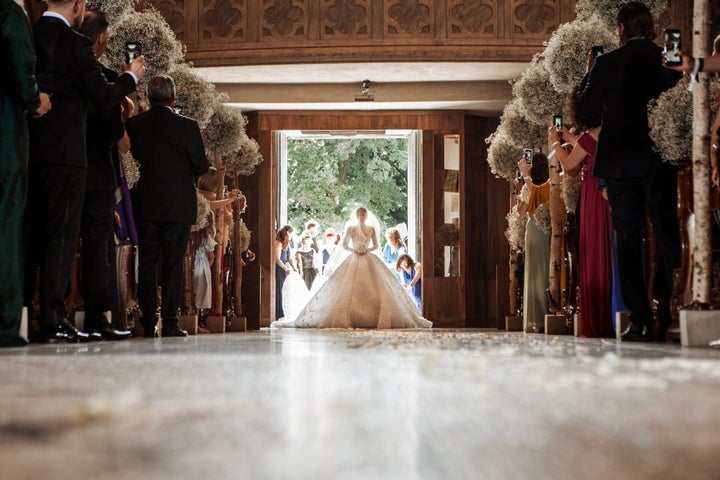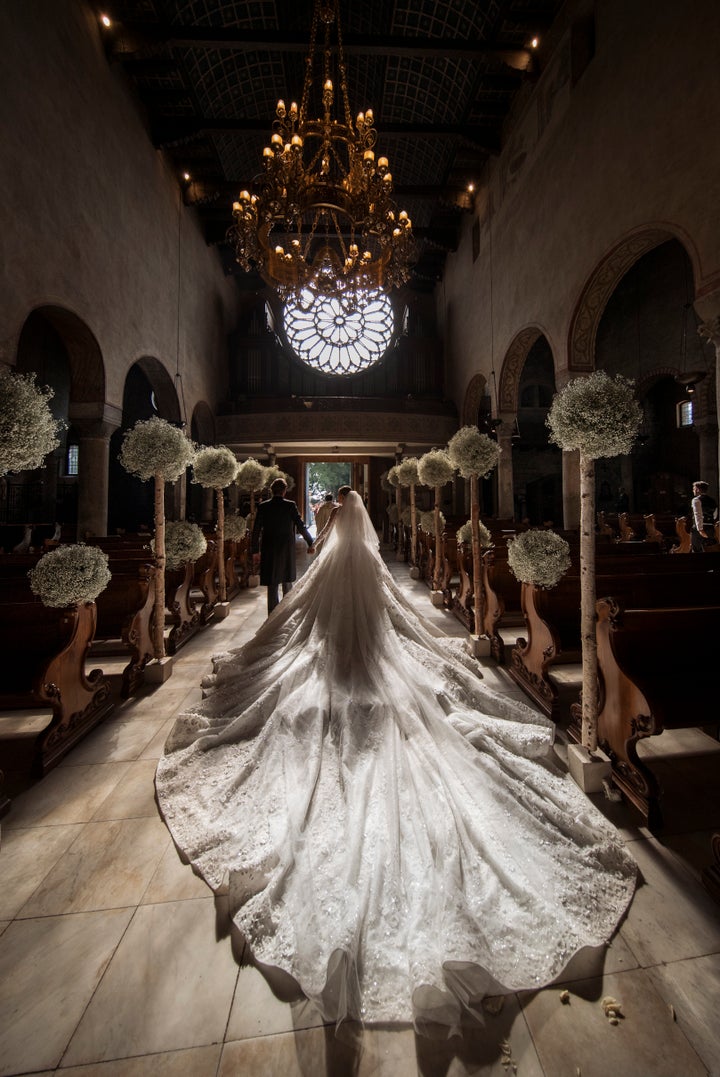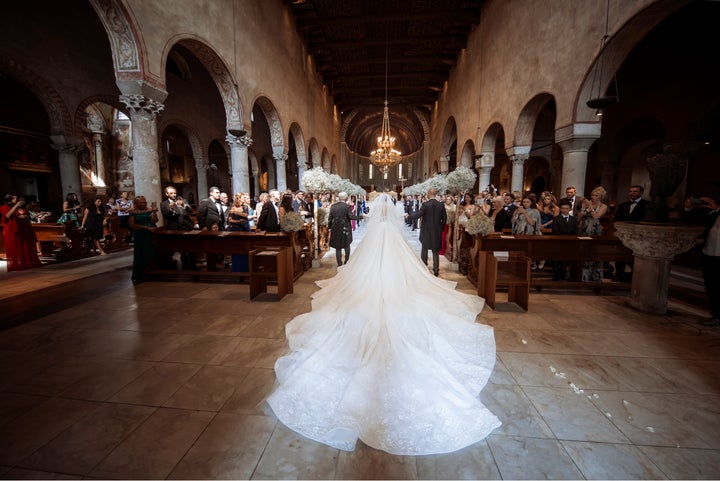 Swarovski's bridesmaids wore blus silk halterneck dresses to the ceremony in Trieste, Italy.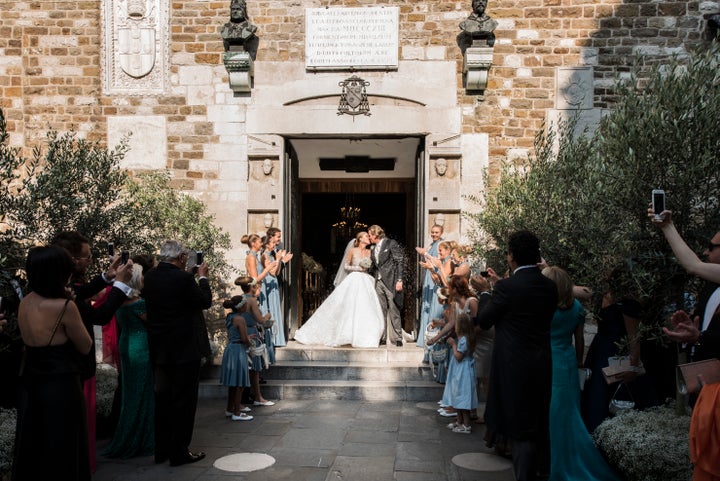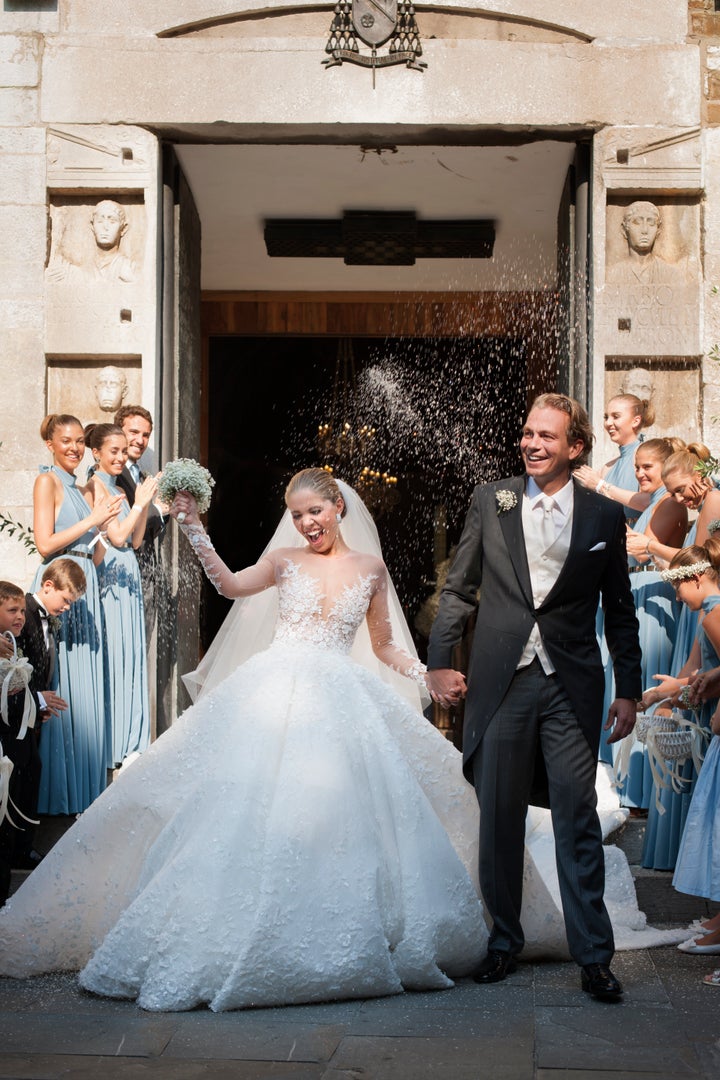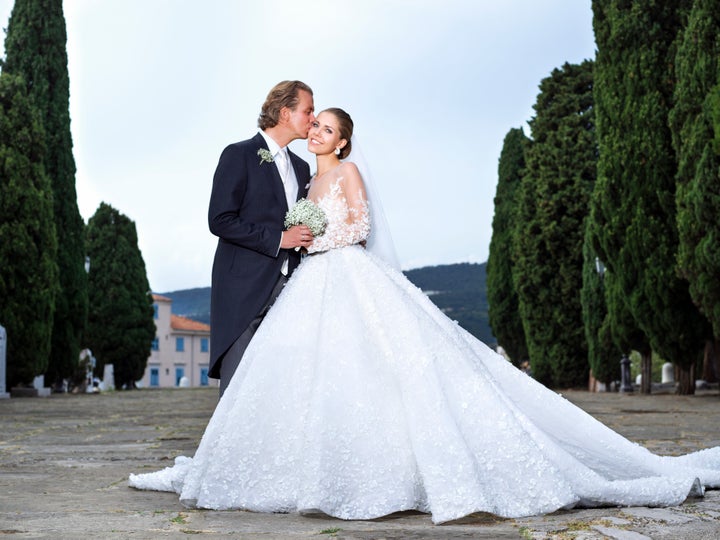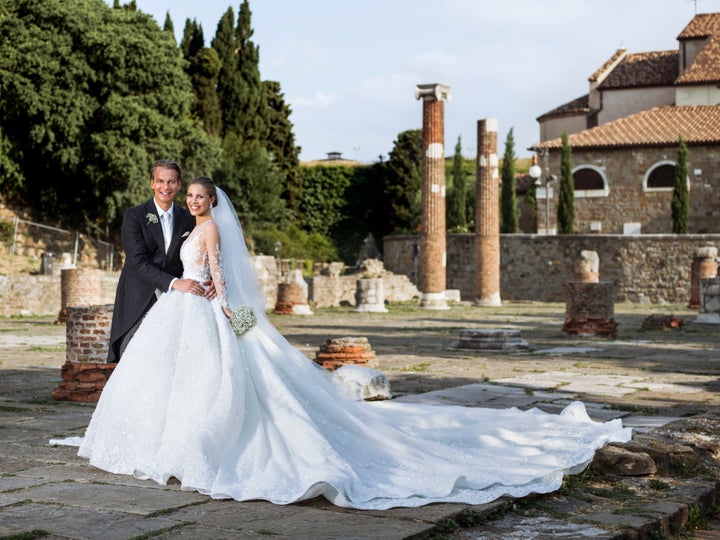 The bridal look was completed with a pair of Jimmy Choos - crystal encrusted, of course.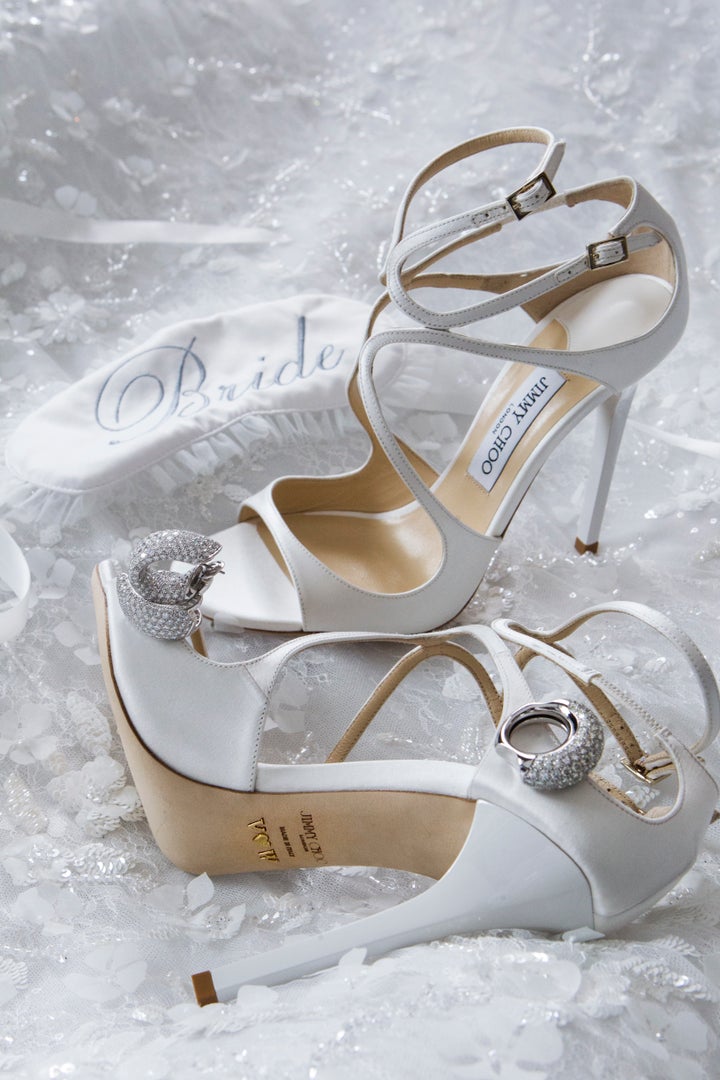 And the crystals also found their way onto the bride's wedding ring.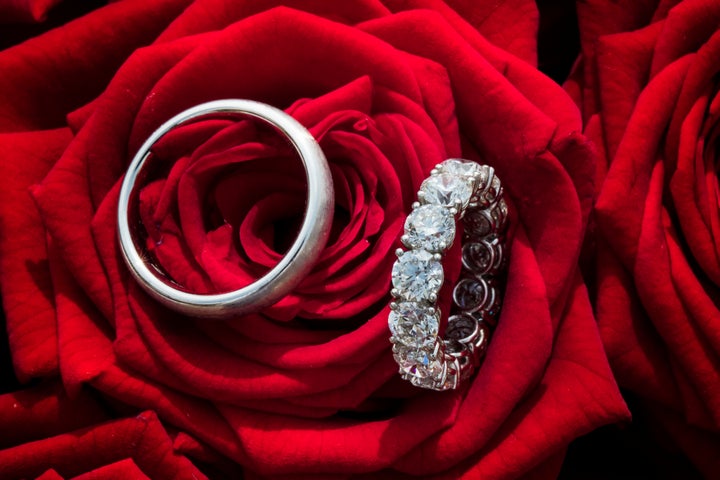 After tying the knot, the bride and groom hosted three days of events and the bride changed out of her weighty dress into sleeker - but none-the-less dramatic - options for the cake cutting and first dance.