British model Leomie Anderson has written a heart-felt open letter to her young fans about consent and the power of saying "no".
The 23-year-old Victoria's Secret model tackled the issue of sexting, explaining that "saying no doesn't make you scared or frigid, it makes you smart".
Anderson, who has more than 48,000 Instagram fans, was inspired to reach out on her own blog, 'Cracked In A China Cup', after hearing stories of "nudes being leaked, slut shaming, sexual assault and more".
She says that her and her classmates were faced with similar pressure at school age and that those who succumbed lived to regret it.
"I know so many girls who felt pressured into sending a picture or doing something with a boy because they liked him or believed him when he said he wouldn't show or tell anybody and ended up the topic of tutor time," she wrote.
"It's a decision that takes a second to agree to but also only a second to be shared with others who you haven't consented to seeing it. Sometimes you believe you can trust this person with these private images and videos but you should ask yourself 'why does he need this in his possession?'."
She then urges her young fans to feel strong enough to say "no".
"I want you to know that if he/ she doesn't want to accept your 'no' then he/she doesn't respect you or your voice, so why should they be entitled to your body in any way, shape, form or snapchat?," she wrote.
"Saying NO doesn't make you scared or frigid, it makes you smart and mature- you never want someone to be able to hold something against you or expose you.
"So please, all my young girls reading this, know that you don't have to do anything that you aren't fully comfortable with and that your NO means something."
Speaking to BBC Newsbeat, Anderson revealed she has been turned down for jobs due to the colour of her skin in the past.
"Lighter skinned girls get more work than darker skinned girls," she revealed.
Anderson said she's never had a problem booking jobs in London or New York, but has faced "appalling" treatment during castings in Milan and Paris.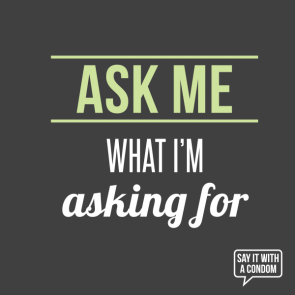 The Consent Project