The below photo of Angels Martha Hunt (left) and Stella Maxwell (right) modelling the new Body By Victoria range came under scrutiny from many Instagram users, who accused the lingerie brand of editing Hunt's arms and abs.
Commenters said the model's arms looked "weird" and "disproportionate", her abs didn't "line up correctly", and that she "looked like an alien".
However other commenters defended the picture, claiming that "it's just the model's pose" and stating that the image "doesn't look Photoshopped".
Some people are now bringing body-shaming into the debate, pointing out that criticising Hunt's appearance - even by calling her "too skinny" - is a form of bullying.
Instagram user Katya Hernandez summed up our feelings on the subject in her powerful essay in the comments section of the Victoria's Secret post:
"If you follow the models you can see that yes they are skinny but they are beautiful just in the way that everyone is beautiful and unique," she wrote.
"You ignorant people don't understand that these beautiful and amazing girls get judged on their image by agencies, photographers, designers, themselves and other people, why can't we just give them some peace.
"Don't body-shame them because no one deserves that and no one has the right to body-shame someone."
The anonymous photo editor said that, despite common misconception, the brand don't actually Photoshop the models to make them look any slimmer.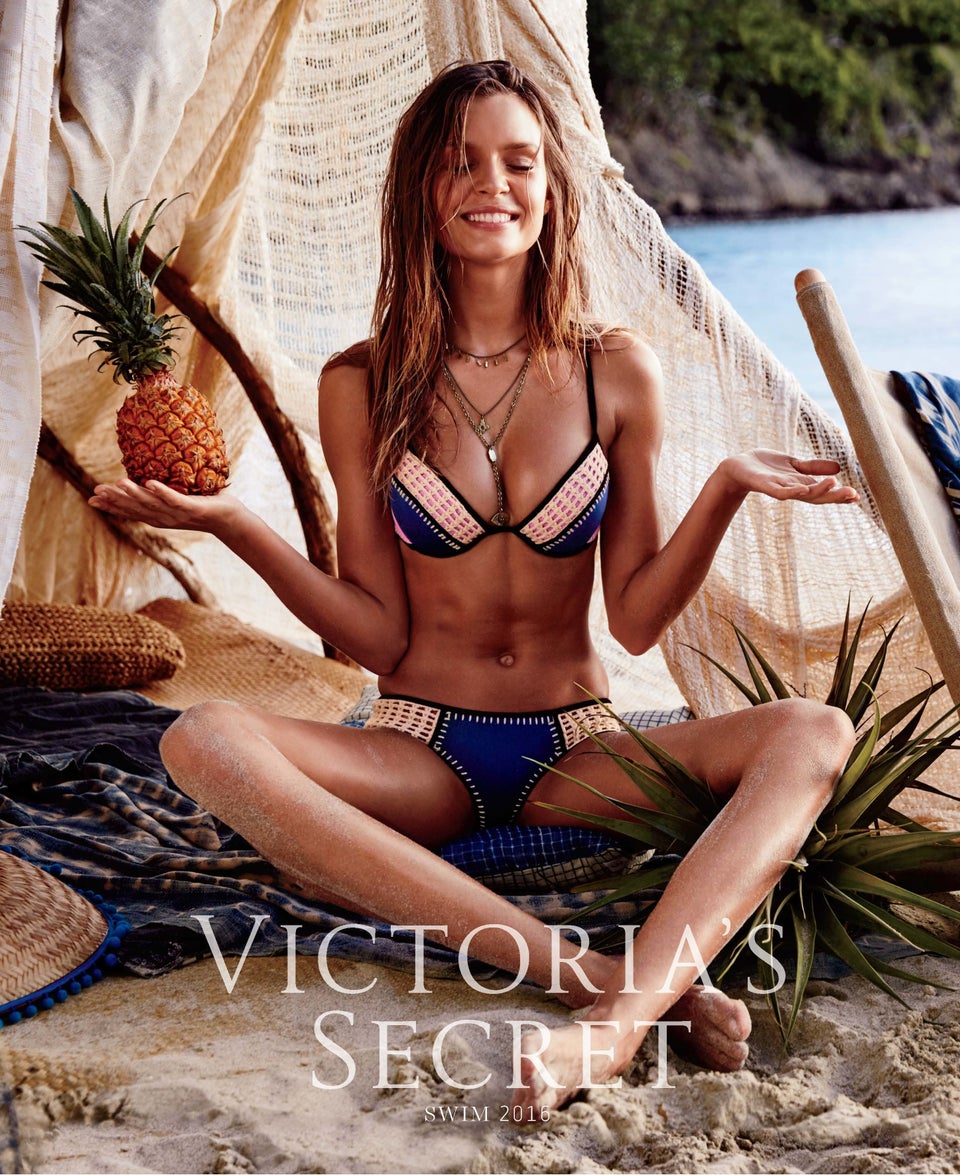 Victoria's Secret Swim Special 2016