Vitaly Voronko made his return to 'Britain's Got Talent' during Monday night's (23 May) semi-final, and to be quite honest, we're not actually sure how to put into words what we just watched.
The Belarusian accordion-player once again took to the stage in his yellow superhero outfit, but with a bit of money thrown at him, Vitaly's semi-final performance was even more bizarre than his audition.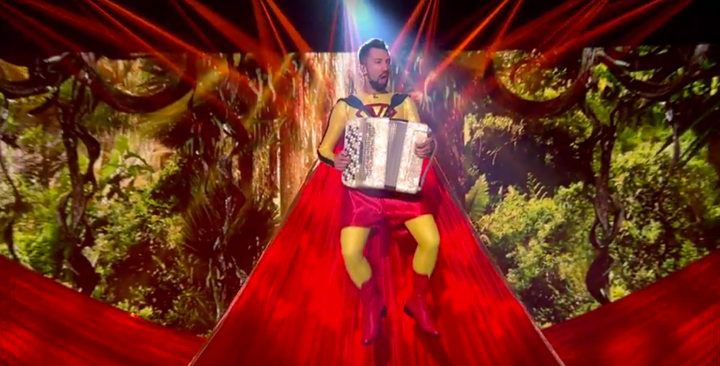 For starters, he kicked things off suspended from the ceiling, performing a medley of 'Hakuna Matata' and 'I Just Can't Wait To Be King' from 'The Lion King', complete with accordion interludes, while dancers in monkey masks accompanied him on the bongos.
We seriously can't believe we're even writing these words, to be quite honest.
Things then took an even more surreal turn, when he paid homage to the King of Pop, Michael Jackson, with a reggae-inspired rendition of 'Earth Song'. Again, accompanied by his accordion.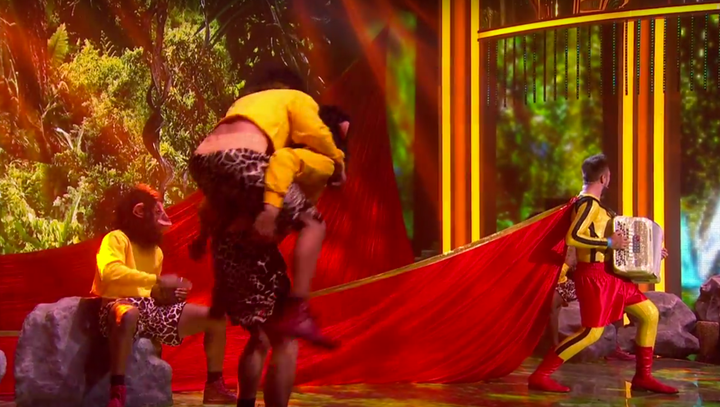 David Walliams, of course, loved Vitaly's performance, branding it "astonishing" and "the kind of thing we've never had on this stage before", while even suggesting his take on 'Earth Song' was "kind of better than the original".
Simon Cowell, who was the first of three judges to hit his buzzer during Vitaly's performance, told the hopeful: "That was honestly, at this stage of the competition, one of the worst things I've ever seen. I didn't get it, I didn't understand it. I'm sorry."
Fortunately, Vitaly didn't take the criticism to heart, telling the audience: "I have a mission… and I'm already happy."
Check out some weird and wonderful acts from 'BGT' series gone by below...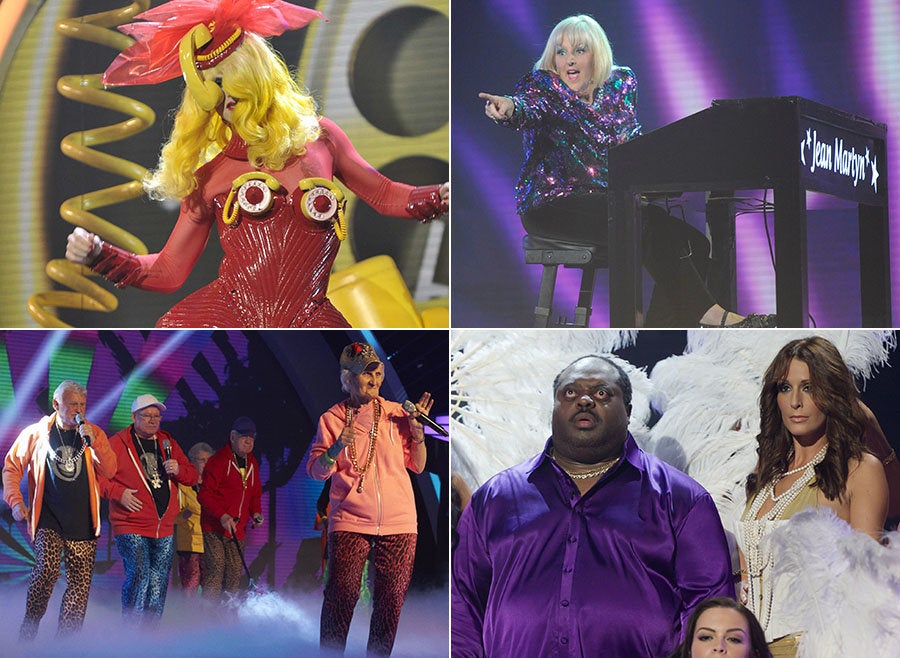 12 Most Weird And Wonderful 'Britain's Got Talent' Semi-Final Performances