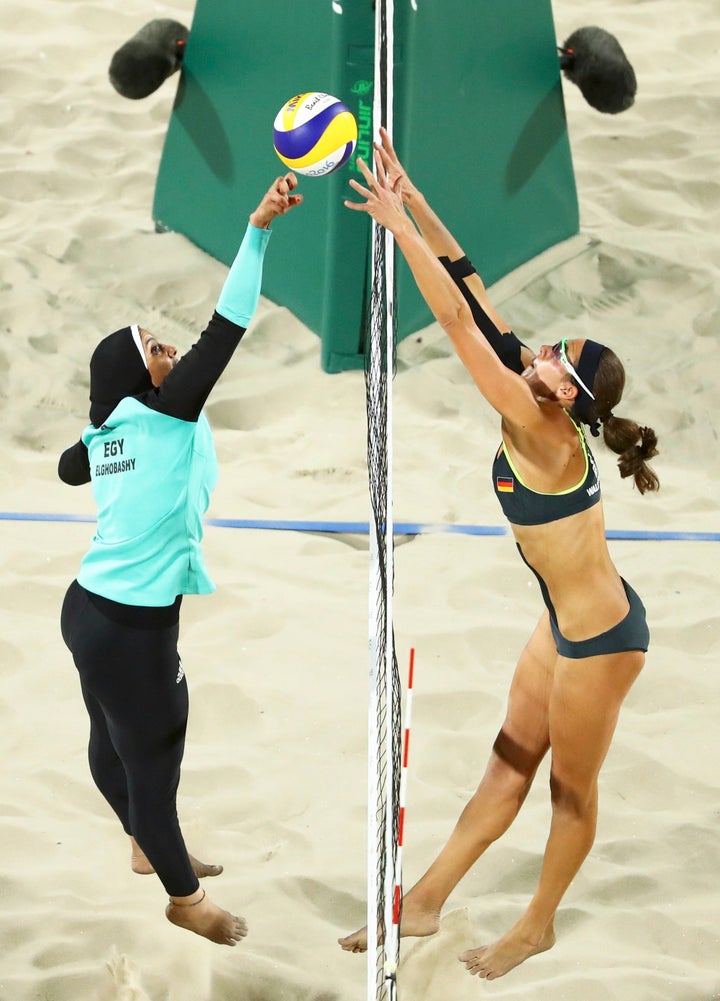 Article originally published 09/08/2016: due to a technical issue this article may have resurfaced for some readers, and the original publish date may not have been visible.
This brilliant shot of Egypt's Doaa Elghobashy attempting to avoid the block of Kira Walkenhorst from Germany in volleyball says much about why people love the Olympic Games.
On Sunday night, Egypt made its debut in the Olympic volleyball as its women's doubles pairing of Elghobashy and partner Nada Meawad took to Copacabana beach.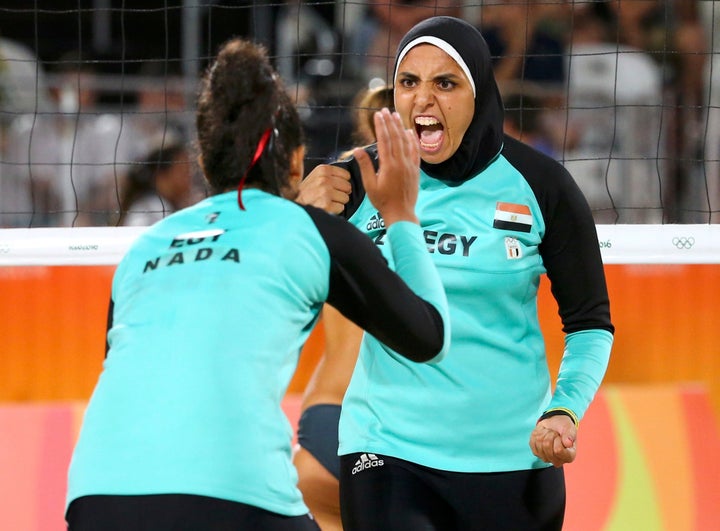 Their uniform - long-sleeved shirts and trousers - was in stark contrast to the bikinis worn by their opponents. But their presence was the manifestation of attempts to widen participation in the sport.
The international volleyball federation relaxed uniform regulations before the London Games to welcome countries discouraged from taking part because of their customs or religion. As a result, more countries took part in the qualifying rounds - which the Egypt team emerged from, though they lost to Germany in Rio.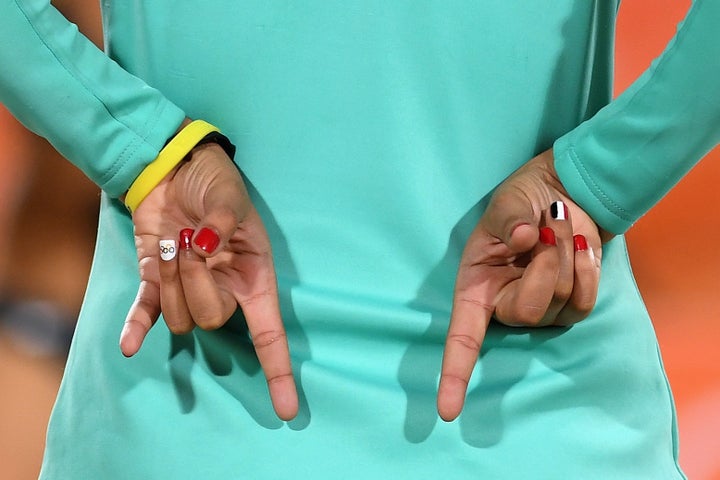 "I have worn the hijab for 10 years. It doesn't keep me away from the things I love to do, and beach volleyball is one of them."
READ MORE: