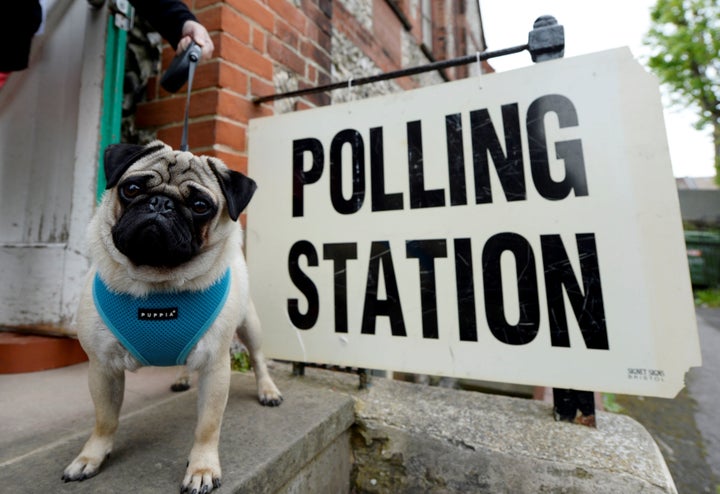 If you would have said to me just a few years ago that we would be so close to achieving votes for 16 and 17 year-olds, I wouldn't have believed you. On a good day, I would have called you naïve. On any other day, I might have been less polite.
Yet it's true what they say: there are decades where nothing happens, and there are weeks where decades happen. The election last year was one of those moments. It has changed our political landscape for good, and opened up a range of possibilities that would have been unimaginable just a few months before.
Those of us who have been campaigning to win the vote for 16 and 17 year-olds are used to playing the long game – the campaign itself, ironically enough, has just celebrated its 18 birthday.
The arguments for extending the franchise are therefore well-rehearsed.
We currently have taxation without representation – many 16 and 17-year-olds are working, paying tax, and receiving benefits, yet are not able to elect their representatives. Young people are not careless or apathetic and should be welcomed into our democracy, not frozen out of it. At 16 you are afforded many other rights, including, as shadow youth engagement minister Cat Smith pointed out last year, to fornicate with your MP, but perversely not to vote for them.
These arguments are just as valid now as when they were first articulated many years ago. However it does beg the question: what has changed, and why now?
One of the biggest shifts is the change in attitudes outside of Merry Old England. In Scotland, the franchise was extended for the Independence Referendum in 2015, and now applies for elections locally and to Holyrood. The results have been overwhelmingly positive, so much so that the Welsh Parliament is expected to accept recommendations from their own electoral reform review and to approve similar legislation.
This creates what is in my view, an unsustainable situation. We now have a fundamental inequity of rights in this country: differential rights on the basis of geography.
A postcode lottery, if you will.
I believe this is only part of the answer however, and only goes so far to explain the dramatic turnaround of the last year.
The election last June has changed the rules of the game in two ways. Firstly, in terms of the electoral maths: the government is now weak, bitterly divided and clinging onto a tiny governing majority. This means that it would only take a small number of Conservative MPs to defeat the government on this issue. There is now, for the first time in many years, a majority in the house in favour of votes at 16.
Secondly, and more importantly in my opinion, paradigms of acceptability have shifted. Votes for 16 and 17-year-olds is no longer taboo – in fact, it is becoming an increasingly mainstream view.
This is the case even amongst Conservatives. There are thought to be an increasing number of Conservative MPs becoming favourable to the idea, including former cabinet heavy-hitters such as Justine Greening and Nicky Morgan, who is the joint sponsor to a Private Members Bill (alongside Peter Kyle and Norman Lamb) to be heard on the 11 May. The Scottish Conservative Group, witnessing its successful implementation north of the border, is thought to be particularly amenable.
Even amongst those traditionally less disposed to support, the words of Conservative MP Sir Peter Bottomley ring true: it is now a matter of when, not if. As history marches ever onwards, it is no longer possible nor even desirable to oppose it.
Active opposition to votes at 16 and 17 is becoming increasingly a fringe pursuit. Those behind the recent Votes at 12 "parody" miss the point so widely they are not even on the same court. That is because their main contention, insofar as one exists, is that 16 is an arbitrary number, so why not lower to age to 12? Ba Dum Ching!
The truth is however, that the law is full of those kind of judgements. We make decisions based on the context and evidence in front of us. In the UK, you can drink alcohol in a restaurant at 16, but you cannot purchase it. A child can consume alcohol in the home between the ages of 5 and 16. 5, I hear you say? What an arbitrary number. Drinks at 4!
This is where I believe that the recent election was so significant: it put to bed the idea that young people are unwilling or unable to engage meaningfully with our democracy. It has forced Conservatives to recognise that they cannot go on brushing aside the concerns of future generations. Those denied a vote today will be eligible to vote tomorrow – a principle that many MPs would do well to remember.
The NUS has launched the Fair Vote campaign with our partners in the Association of Colleges (AoC). College students and staff will be lobbying MPs locally ahead of the Private Members Bill brought by Labour MP Peter Kyle with cross-party support on the 11 May. It proposes lowering the voting age to 16, automatically adding 16- to 24-year-olds to the voting register and using educational establishments as polling stations.
Conservative MPs now have the chance to be bold and to be brave – for their own sake, I hope they take it.
Robbie Young is the Vice President (Society & Citizenship) at the National Union of Students