Listen to our weekly podcast Am I Making You Uncomfortable? about women's health, bodies and private lives. Available on Spotify, Apple, Audioboom and wherever you listen to your podcasts.
The words "See You Next Tuesday" float above the traffic on a digital billboard in Kensal Rise, north London. The poster, created by artist Laurie Lee, is just one of the works of art being displayed across the capital to raise money for The Vagina Museum.
The museum, which opened in November 2019, is dedicated to all things foof – that is to say, gynaecological anatomy – and aims to teach women and vulva owners more about their bodies and smash some taboos in the process.
But, like many other institutions, the Camden-based venue has been hit financially by the pandemic and is at risk of closure unless its founders raise some money soon. Thankfully, more than 60 artists have stepped up to help, agreeing to auction off their vulva-based art and donate proceeds to the museum.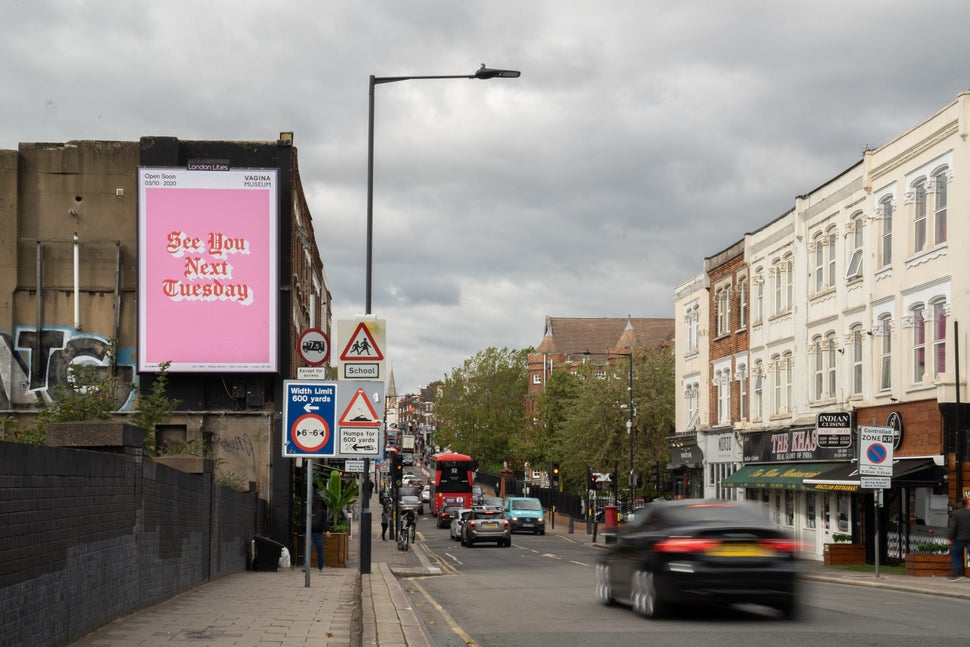 There's an eclectic mix of art on auction, from embroidered textile banners to line drawings of public hair and a gold-leaf covered clay cast of a clitoris.
The online auction, where members of the public can bid on artwork, has already raised £12,500. Meanwhile, digital billboards and posters featuring the artwork are being displayed across the city for two weeks after two media companies – LondonLites and Jack Agency – agreed to donate the space.
The Vagina Museum operates on a fully inclusive basis and is proud to be an LGBTQ+ and intersex ally, so the artists (and the work created) are representative of that.
The museum's director, Florence Schechter, said she is excited to reopen the museum on October 3 and continue to "spread the vulva love". She hopes the campaign will help keep the doors open longterm.
"The pandemic hit us pretty hard because we have no external funding, and we are so new that we were not eligible for most government support," she said. "Staying safe is our highest priority and we will be doing everything we can to keep our staff, volunteers and visitors as safe as possible."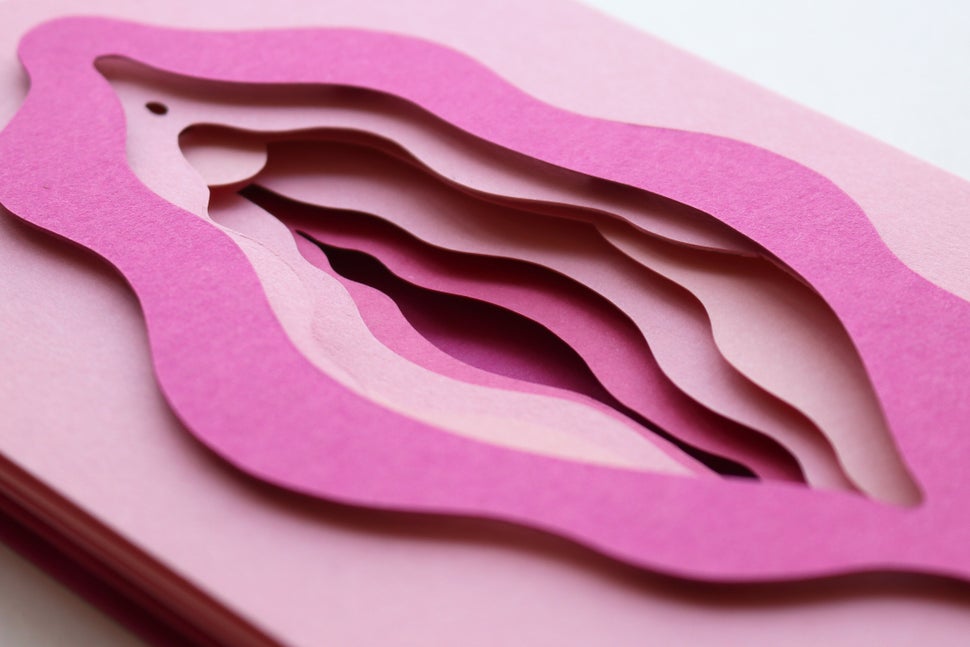 The project's creative director, Nathalie Gordon, added: "Having inclusive
spaces like the Vagina Museum where people of all walks of life can come and learn about everything from FGM [female genital mutilation] to the basic science of the vagina, whilst also having access to evening events about sex positivity and safe and inclusive community outreach programmes – these are all things we cannot afford to lose. And we will if the Museum continues to lose money.
"It's been a privilege to help in this small way and I hope by helping get more vulvas on people's walls we raise some much-needed cash to keep the Museum going."
Check out some of the artwork up for auction below. The auction is hosted at www.vaginamuseum.co.uk/opensoon and all bids can be made by emailing opensoon@vaginamuseum.com and quoting the name of the piece.