A waiter who helped cheer up a grieving woman while out shopping has been repaid for his kindness with a mammoth tip.
Kasey Simmons, 32, was off-duty when he helped the older woman who was crying by telling her she was "beautiful" and offering to pay for her groceries.
When he was working the following day, a family came in and purchased a bottle of water for 37 cents - but they left Simmons a staggering $500 (£380) tip.
It transpired that Kasey had helped cheer up the family's mum, who had lost her husband three years ago to that day, so they wanted to repay him for his kindness.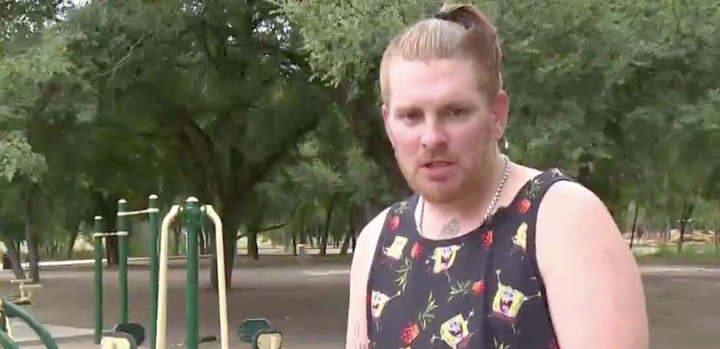 Simmons was out shopping when he spotted the woman who looked upset.
Instead of walking away and forgetting about her, he decided to approach the lady to see if she needed any help.
He told her she was beautiful and then offered to pay for her groceries, which she accepted.
The following day, Simmons was working in Applebee's, an American bar and grill restaurant, when a family came in and purchased some flavoured water for 37 cents.
It was with this small purchase that Simmons received the biggest tip ever of $500 (roughly £380).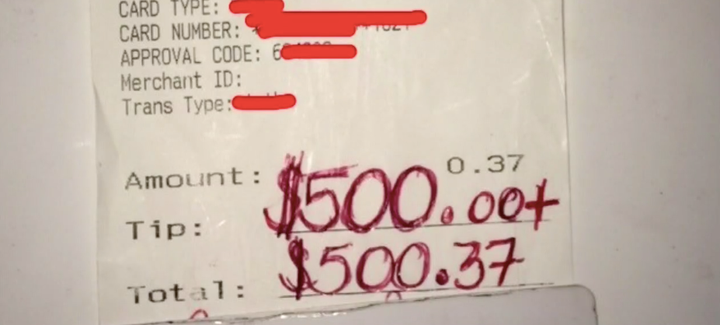 The family also left a letter written on an Applebee's napkin, explaining why they'd left such a generous tip.
It transpired that Simmons had helped the family's mother the day before - and she'd gone home and told them all about it.
The napkin explained that the woman was mourning on the three year anniversary of her husband's death. But Simmons' actions had "made her day".
"'I have not seen this woman smile this much since dad died," said the message on the napkin.
The waiter now hopes to meet the family of the woman who he helped, so he can thank them for the generous tip.