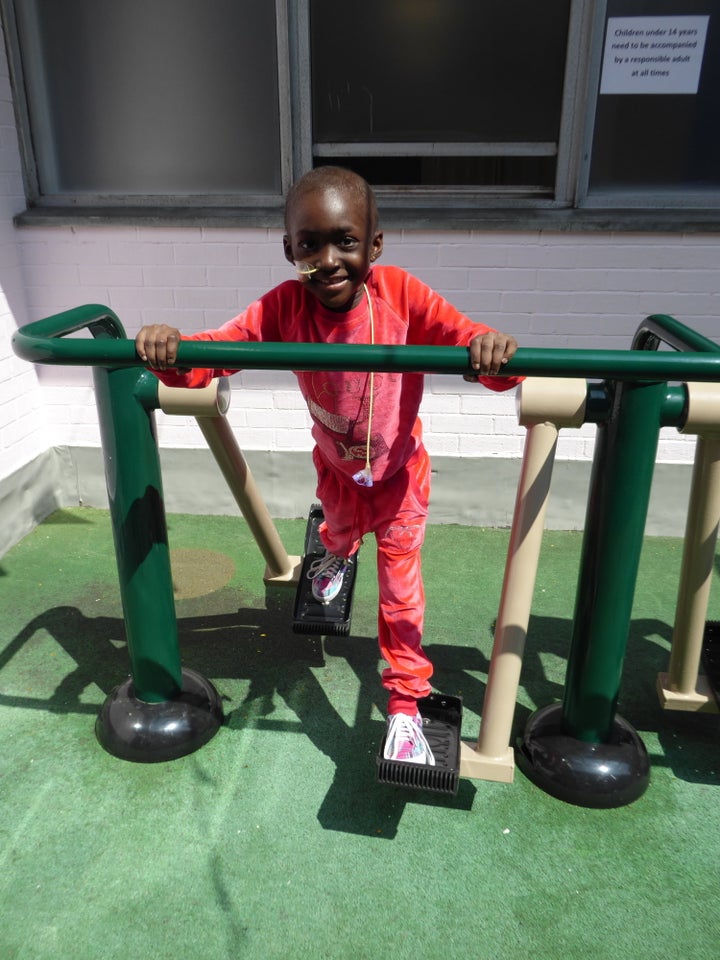 When we were approached by the mother of a child who had suffered from cancer, who had managed to secure funding to create an activity garden for the children who are still in treatment, we knew we could do something that could really make a difference to the day-to-day lives of these children. Tilly (my daughter) and myself had recently witnessed the suffering and loss of her grandmother - my mum - to cancer and the thought of this disease having to be endured by children reiterated our decision to help.
Our task was to turn a disused outside space within The Oak Centre for Children and Young People at The Royal Marsden hospital in Sutton into a place children and their families would want to spend time. Ultimately, we wanted to give them somewhere to get fresh air that also managed to put a smile on their faces. Getting to meet the parents and children being treated at the hospital was quite overwhelming and gave us an understanding and appreciation as to how these children and their families lives have been turned upside down. Ensuring we really acknowledged their needs for what the garden should offer them was fundamental.
Most of these kids in treatment go from being happy, healthy, active kids who can't sit still for long, then once they start treatment they become weak, often nauseous and many can lose up to half their body weight and muscle. The mother who approached us told us how this was one of the toughest elements of hospital life – being cooped up on a ward all day and night with nowhere to take her son for some fresh air other than to stand outside in the car park.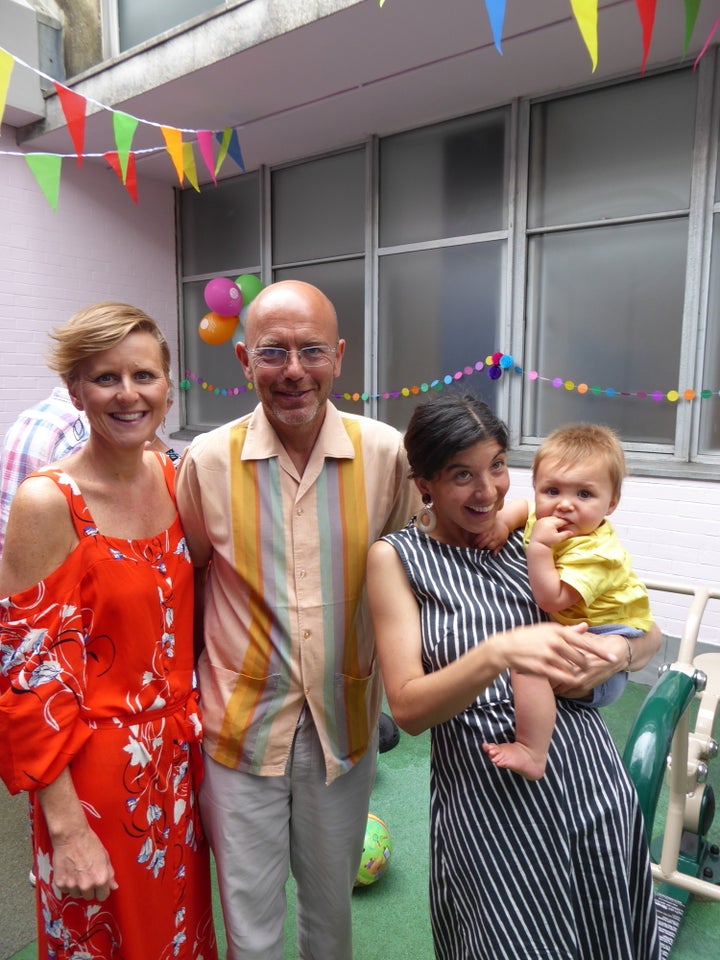 The first thing we knew we had to do was really listen to the kids and ask them what they would want from a new garden, so we held a focus group with some initial design concept boards and asked them what their favourite elements were. The parts that really generated the most interest were the cocoon hanging "chill-out" pods and the option of a sports wall, including basketball nets that worked for both older patients, youngsters and those in wheelchairs.
One thing we remember clearly from chatting to Lewis Houghton (the son whose mother approached us) was that when he was in treatment he used to love having his friends visit so he could show off the pool table, juke box and playroom to his friends. Kids don't see the bigger obstacles when they're faced with fun, cool gadgets that help them play and make them smile. These patients need their lives made as normal as possible and one way to do this is to keep interaction with their friends and families throughout treatment.
This was a feeling that Tilly and our team were clear they had to recreate with the garden, so kids could show it off to their friends and siblings when they came to visit and make it fun for people. We equally knew we had to marry the needs of patients at their weakest who might only be able to stay outside in the shade and watch a movie, to those ready to rebuild their muscle strength and work out on the exercise equipment.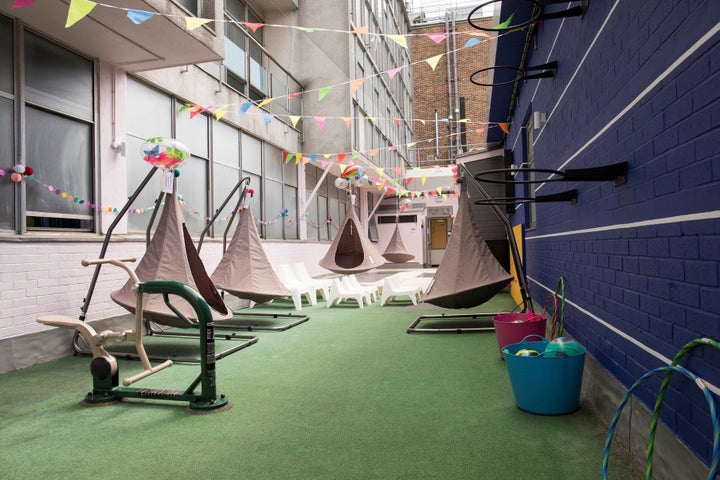 I am so proud of what we have managed to create – we have an outdoor cinema screen with Bluetooth headsets so patients can watch movies taking them away from their reality for that period, without disturbing other patients. We also have six cocoon pods which are suspended off the floor providing a place to chill in the shade. We have basketball hoops, specialist kids' fitness equipment including cross trainers and a wall puzzle for the younger kids. This garden really does now offer something for all the kids no matter what their age or stage of treatment. It also provides a welcome play area for all the siblings who, as we found out, are not good at sitting still for long when visiting.
This Tuesday [17 July], we officially opened the garden and seeing the patients using all areas of the space and loving everything was the best thing to see. What may have seemed like a small project to begin with, will fundamentally have a positive impact on these patients, their health and their families and that is without doubt the reason we wanted to be involved.
This project was only made possible by Pandora UK and The Emily Ash Trust, who donated the funds to facilitate the redesign, building work and equipment – it just shows what's possible when companies put their hands in their pockets and do things to help their communities and make life that little bit better for those around them.