A 68-year-old proved that age ain't nothin' but a number - after he surprised commuters with some epic feats of strength on the underground.
Wayne McEntire, from Texas, was travelling on the subway when someone offered to get up so he could sit in the priority seat, available for the elderly, people with disabilities or pregnant women.
McEntire politely declined the seat, then surprised passengers on the carriage by clinging onto a nearby pole and using his upper body strength to lift his legs into the air.
The impressive act was captured on Snapchat by his 19-year-old grandson Britton Barker.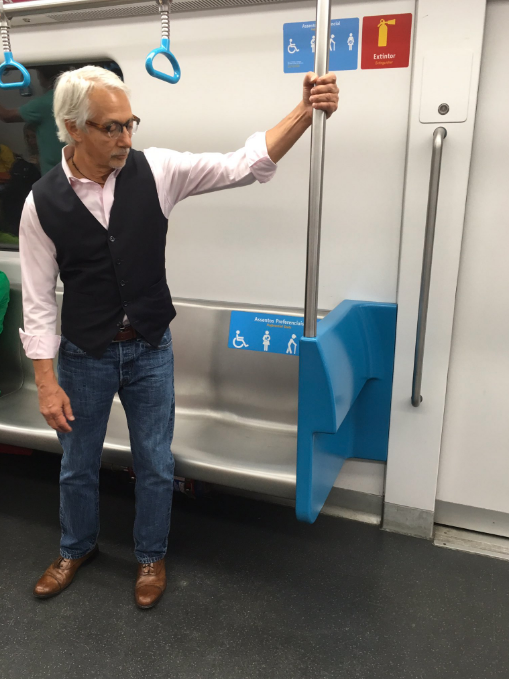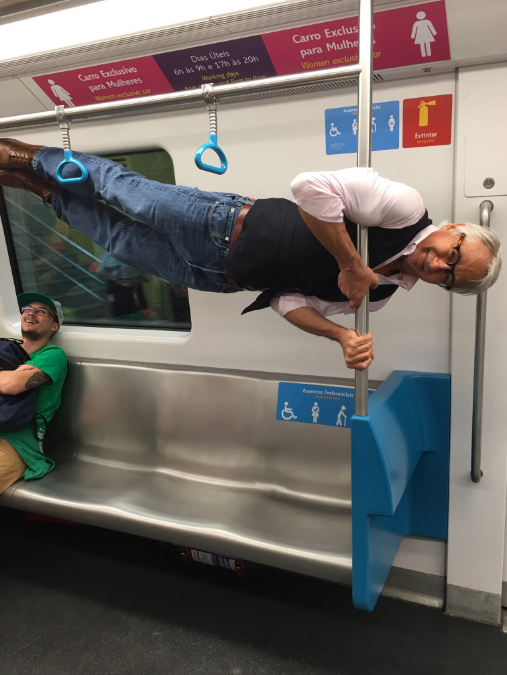 He told The Huffington Post UK that his grandpa works out every day at the gym in his hometown of Amarillo.
"His workouts are light weight, maximum rep because it's better for his joints," he explained.
Britton said that his grandpa is "extremely outgoing and friendly, no matter the situation" so when he was offered the seat he "respectfully declined".
He then walked a few steps down the carriage to an area where there were open seats, grabbed the pole and hoisted himself up into the air.
"He's always been one to put on a show and entertain me and my two brothers, so I knew he had something in store," Britton said.
"There was no hesitation of any sort or anything like that he just grabbed the pole and hoisted himself up right there for everyone to see."