In the latest in our WISE WORDS interview series - where stars from a whole range of fields share the important life lessons they've learned along the way - we're posing some of the big questions to WAYNE SLEEP.
Wayne is one of the country's most popular and recognisable dancers. As well as his famous surprise duet with Diana, Princess of Wales, he was a principal dancer with the Royal Ballet and branched out to become a familiar face on TV.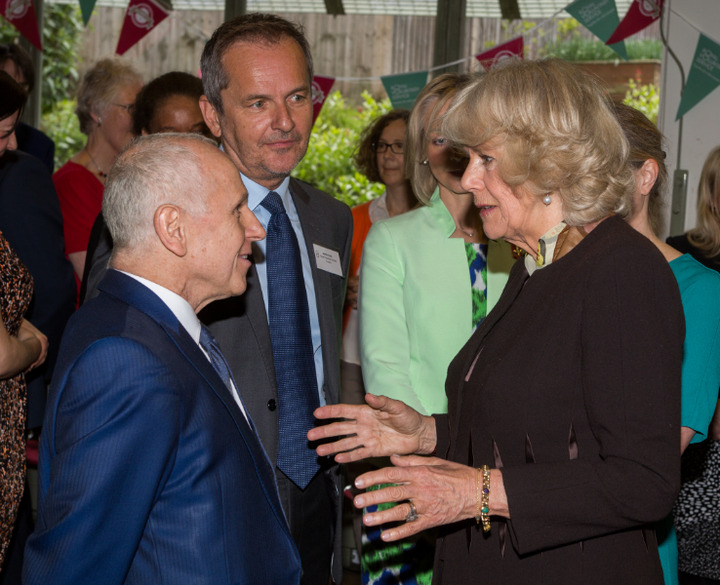 Recently, he was one of the group of pensioners who experimented with life abroad in 'The Real Marigold Hotel'. Now, he's working as an Ambassador for the Royal Voluntary Service and will be involved in GrandFest, the festival that celebrates older people and the skills they have to share with younger generations. To mark the event, which takes place on Sunday 5 June and includes a variety of masterclasses, Wayne sat down with HuffPostUK to reflect on the lessons of life he's learnt along the way, including one he's not been able to apply…
What do you do to switch off from the world?
I go abroad for a holiday. And I rent an apartment so it's more of a retreat, very quiet. I love the madding crowd, but I thrive on retreating from it for a while.
How do you deal with negativity?
I've started to meditate, not too seriously, I just close my eyes now, and let it go. The earth can be heaven or hell, it's your choice, so I can be aware of negative elements, but I choose not to dwell.
Years ago, I had an argument about something at the Royal Ballet, and I was about to storm in and hand in my resignation. Dame Margot Fonteyn was there, and she told me, 'Don't go in now, sleep on it, and if you still feel like it, do it in the morning.' As it happened, I did resign the next day, but she was right for me to hold off. You shouldn't make decisions in anger, but because you're calm.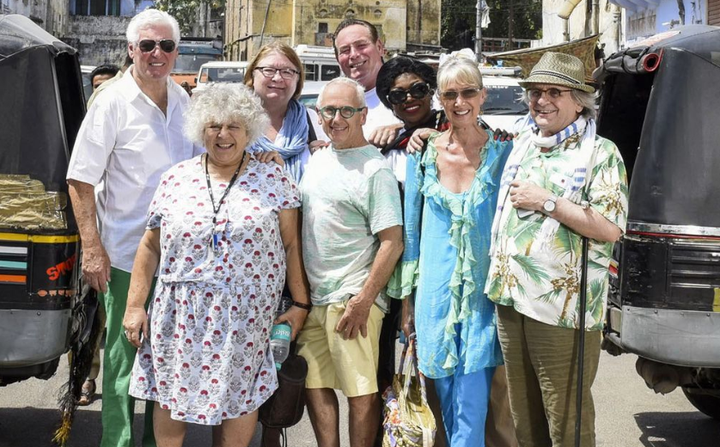 When and where are you happiest?
On the stage performing, doing my workshops, feeling I'm able to give back. These days, it's more likely to be in panto or at a gala or charity, but if I'm tap dancing, I'm happy. Covent Garden was my home since I was a child. Now it's the studio.
What's the best piece of advice you've ever been given?
Dame Margot again. She told me to cling onto my tenacity, to channel my staying power, and not to listen to any negative comments. She said just to get on with what you want to achieve, so I followed that, and it brought me great joy.
I was too small for the Royal Ballet, and I got depressed, but I stuck with it, and I got in it, and became a principal. I have her to thank.
What has been the hardest lesson you've learned?
Easily, it's trying to keep my big mouth shut. I still haven't learned. Whatever theatre company I was in, I would end up acting as a spokesman for the cast. I believe in justice and not being taken for a ride. So I wouldn't keep my mouth shut, but the lesson I've learned is that there is a cost that comes with integrity and putting your head above the parapet.
What would you tell your 13-year-old self?
Remember there's no money in dance or art, so you should always have something on the back burner. Have a plan B
What 3 things are at the top of your bucket list?
Despite my love of ballet, I've never been to Russia, so I must do that. I want to go back to India, that was a blissful time. And I want to keep giving back, especially helping elderly people, hence my involvement in GrandFest.
What do you think happens when we die?
I don't know and I must admit I don't care, I want to live every day as if it's my last day on earth. Live each moment for the moment. It's not up to me what happens, but I want to be able to know I did my best for the time I was here.
When do you feel a sense that we live in the presence of something bigger than ourselves?
Every time I go on stage before a performance, I pray, because I can't do it by myself. Theres something extra that I'm channelling, and I think many, many artists feel like that. I wouldn't be able to go on stage if I didn't feel supported like that. I wouldn't be able to do it by myself.
What do you try to bring to your relationships?
With my husband I try to include him in all things. I find people often ignore him in public when we're out, they're keen to talk to me, so I try to incorporate him in everything. I do believe in good manners.
What keeps you grounded?
I have the most sincere friends, if I were to start behaving like a prima donna, they'd slap me down immediately.
What was the last good deed or act of kindness you received?
My PA is a lovely lady who's left the Royal Ballet, and now she's looking after me. That was the most recent act of kindness, but it was a big one.
Wayne Sleep is an ambassador for the Royal Voluntary Service, who are hosting GrandFest, a festival that celebrates older people and their skills. Click here for more information. Tap the first picture below to open the slideshow: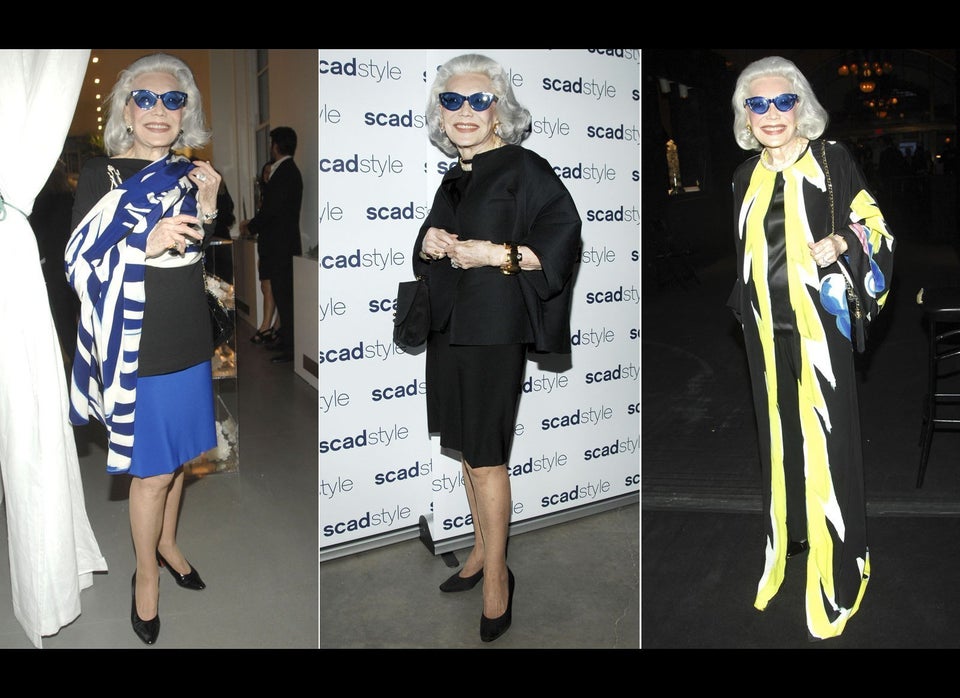 Elderly Style