You stroke a soft jumper on the rail, just because. A dress, put back in the wrong place, catches your eye. It's your size! It must be a sign. You head to the changing rooms, your treasure slung over your arm.
From inside the cubicle, you can hear the giggles of three teenagers next door – and a mum in the aisle, doing her best Gok Wan impression, suggesting suitable shoes and accessories.
That chatter, that whole experience, is sadly absent during online shopping. And it may be something we're forced to get used to.
After months of the pandemic keeping us away from our favourite stores in person, the high street seems to be shrinking for good.
Asos confirmed it has sealed the deal to buy Topshop, Topman and Miss Selfridge. A spokesperson told investors it will take on around 300 employees as part of the deal, which will not include any of the brands' stores.
Meanwhile Boohoo, another online-only retailer, is in talks to buy some of the remnants of Sir Philip Green's high street empire, including Dorothy Perkins, Wallis and Burton.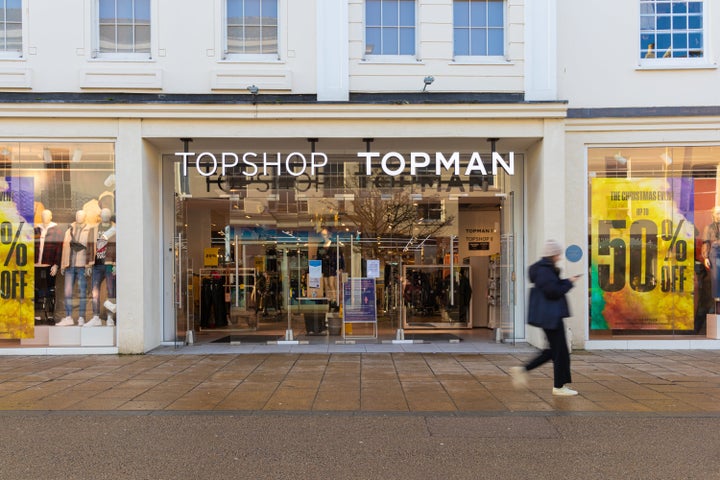 As someone who hates online shopping – with the overwhelming choice and tedious returns – I worry it's a sign of things to come.
Others prefer shopping in person, too. "Online shopping is so impersonal and faceless," agrees Tori Stratton, 32 from Dorset. "I love browsing, trying clothes on, mooching around town loaded with bags, people watching, stopping for coffee then loading the car up, taking it home and proudly showing off what I've bought to my partner. I really miss that."
For Lauren Wilden, 29, from Cheltenham in Gloucestershire, shopping in person provides an opportunity for quality time with her mum, grandma and auntie.
"We would always make a day of it, rather than treat shopping like another online ritual or task to be completed," she says. "I'm really missing that these days."
The socialising extends beyond loved ones. "I miss chatting to shop assistants," says Alice Porter, 22, from Liverpool. "Especially in shops I go into all the time where I've gotten to know the staff. I also miss discovering new things that you just wouldn't notice online – a top that's been put back in the wrong place or a book you've never heard of."
These discoveries are even more precious when discovered in a charity shop, according to Catherine Bolado, 36, from Dorset. "It's my favourite way to shop!" she says. "I love dropping off some stuff, having a good rummage and a chat to the volunteers and finding hidden gems.
"Depop is fab, but I miss the interaction with the older volunteers."
The big downside to online shopping, of course, is the inability to try on clothes – and the fact almost nothing looks how you'd imagined when it arrives at your front door.
"I hate online returns, they're such a faff," adds Jillian MacMath, 30, from Cardiff. "I also hate not being able to touch what I'm buying. I want to know before I buy if something is thin, cheap and see-through."
Let's hope once this lockdown ends, there will still be a high street to return to. If not, we're about to get a lot more acquainted with the Post Office.