The first dance is always a memorable moment for newlyweds, but this bride will never forget the moment her husband took to the dance floor.
Hunter Heinrich, from Texas, surprised his new wife Lexi with the surprise routine he choreographed in secret with his six groomsmen.
The dance, which was spontaneously filmed by the couple's wedding photographer Miranda Marrs, lasts six minutes and it's hard to tell whether the bride's reaction is one of amazement or WTF.
Starting with Chris Brown's "Forever On The Dance Floor" they smoothly transition into "Bootylicious" by Destiny's Child and finish on a high with Boys II Men "I'll Make Love To You".
Marrs said: "This groom and groomsmen surprised his bride with the most HILARIOUSLY choreographed dance I've ever seen at a wedding! Watch all the way through! I was crying laughing!"
Sharing it on her Facebook page, Marrs video has been viewed 20 million times and been shared 329,000 times.
Commenters were quick to praise Hunter's efforts, Michelle Oberath said: "The fact this man Hunter Heinrich took the time effort to put this together just goes to show the love his has for his bride. And for the rest of the guys to help him in this is true friendship and love. Truly amazing. Great job."
While another simply said: "This is wedding goals."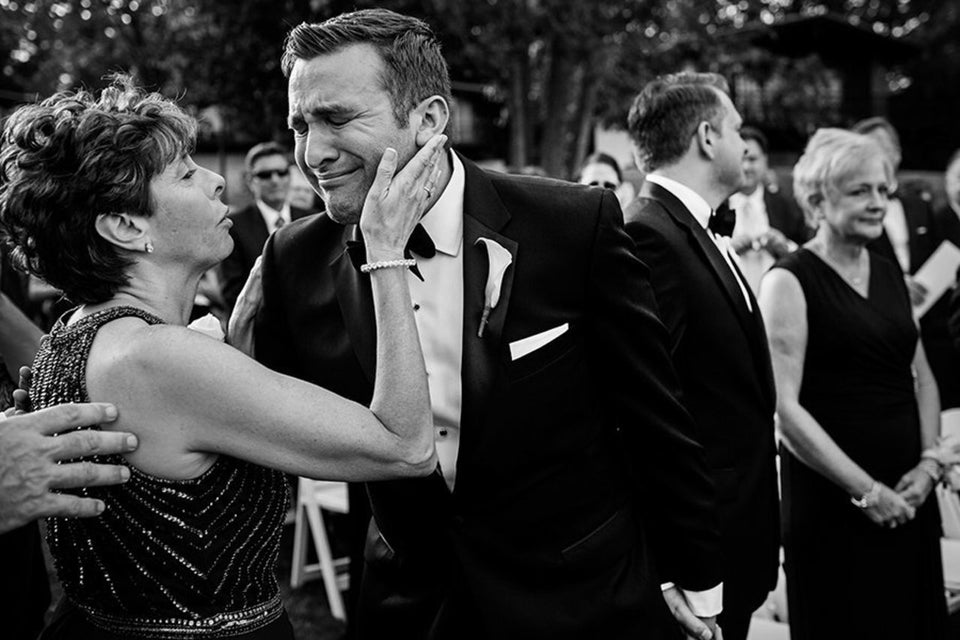 Emotional Grooms At Weddings